Hawai'i -- The Big Island
Feb 19-26, 2011
We spent a lovely week on the Island of Hawai'i. I took lots of pictures, but decided to include some of the less common sights of Hawai'i on this page.
One day we drove all the way around the island, stopping at a tropical waterfall and Volcanoes National Park. We saw such a range of climates and terrains on that trip. Here are some of the pictures from that day.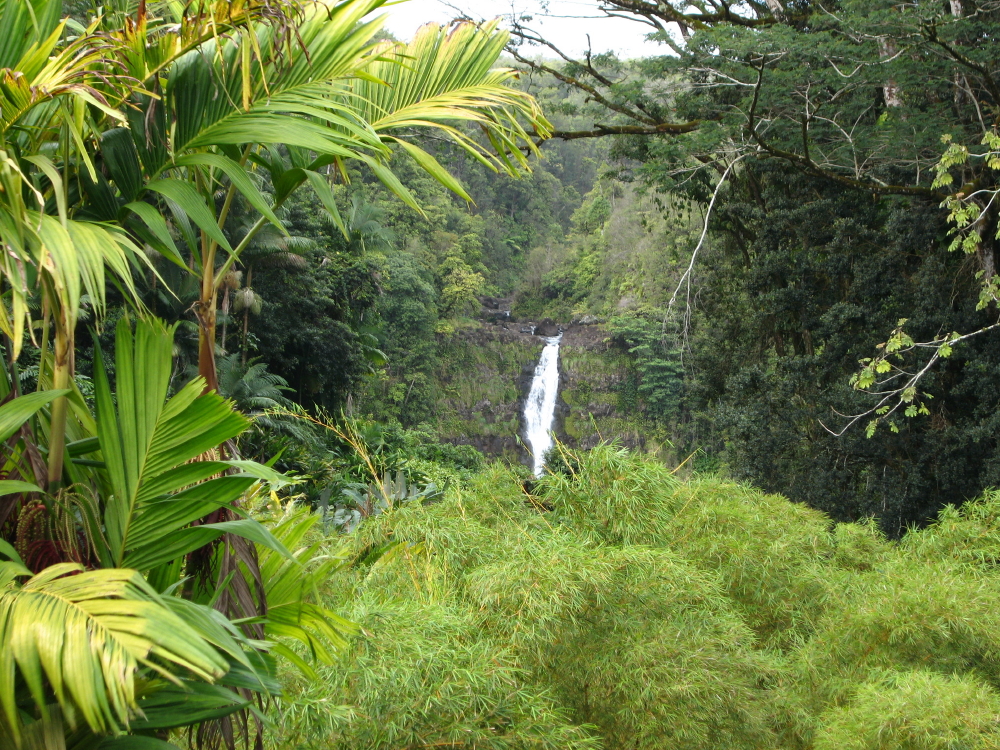 We stopped at Akaka Falls State Park and walked along a trail to get a closer view of the falls.
We walked through a tropical rain forest.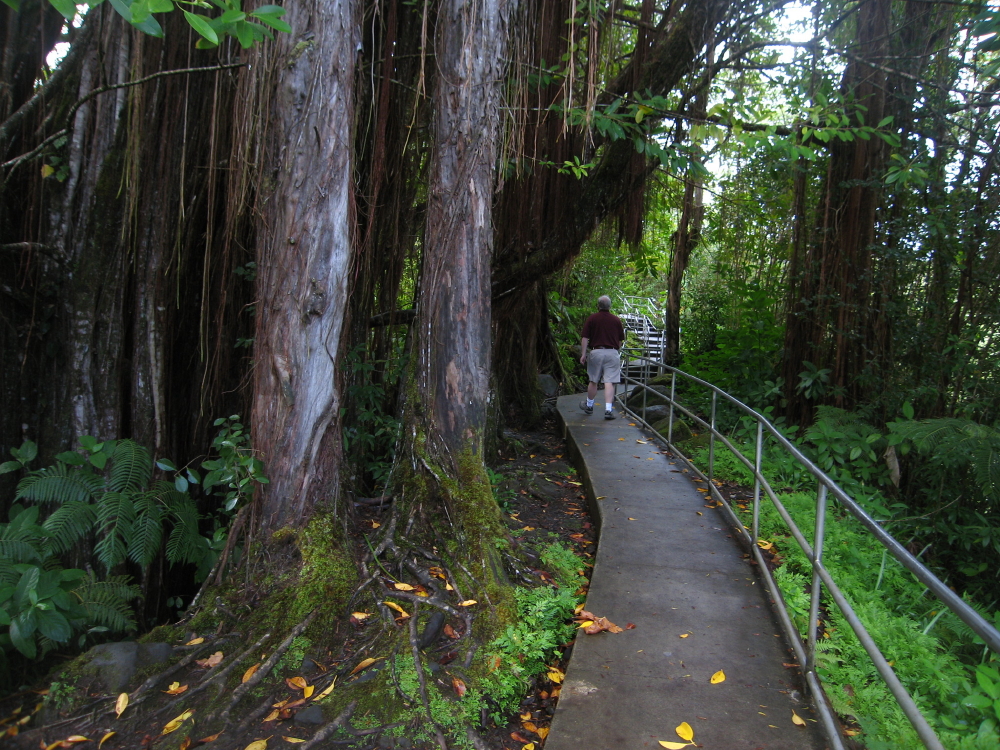 Huge trees
Huge tree ferns
I put my purse on this stump to show how big it is.
Here's the waterfall.
One of the tropical flowers.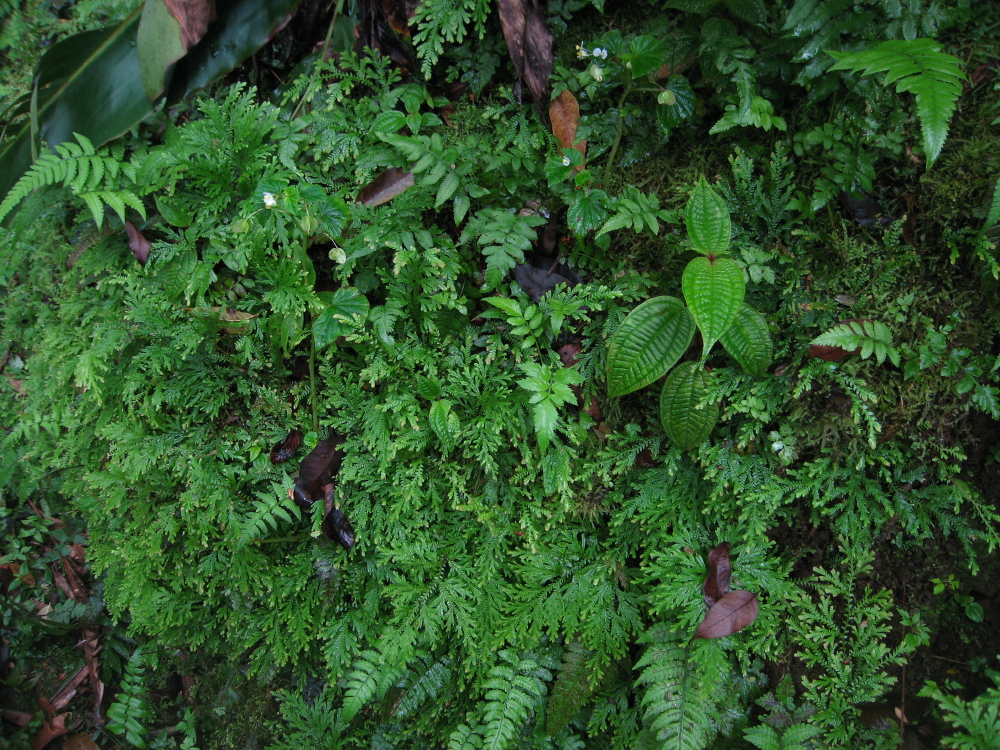 Tiny ferns and other small plants covering an old tree stump.
Next we drove to Hawai'i Volcanoes National Park on the other side of the island.
About an hour later we saw this landscape in Volcanoes National Park.
The only things growing here are a few hardy ferns.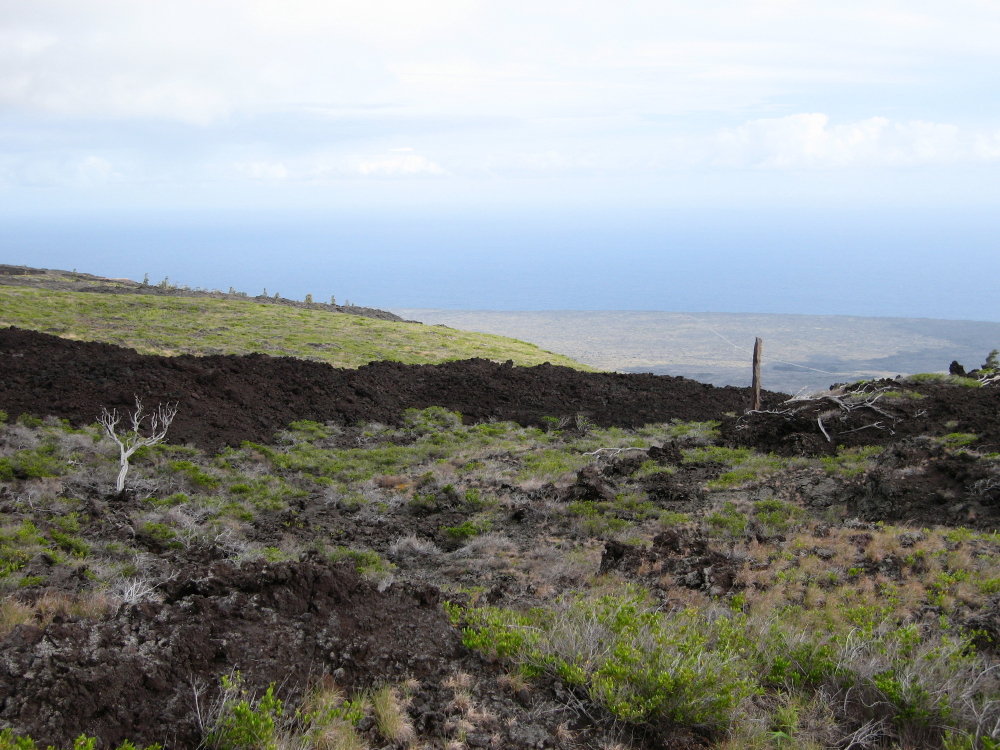 Here a few drought-tolerant bushes cling to the lava.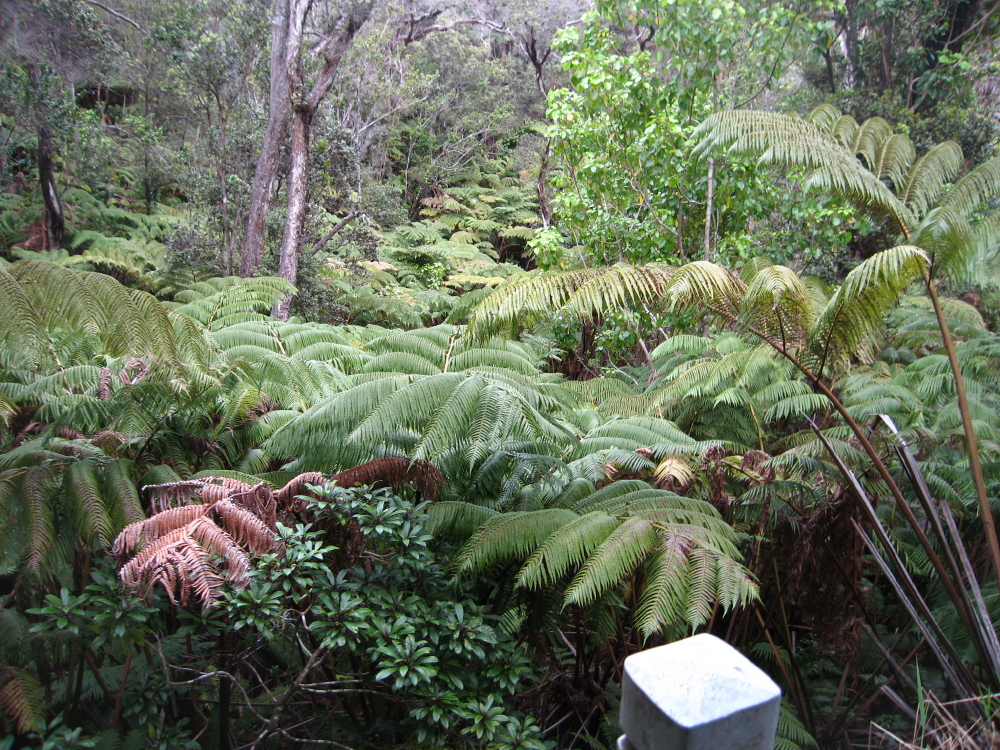 But just a short distance away we are back in a tropical forest again.
You can walk through this lava tube.
It's pretty dark inside.
But the tropical forest grows just outside the entrance to the tube.
I had not known that Hawai'i had large cattle ranches. The center of the island is grassland.
Ranch land. We saw more cows in Hawai'i than I have ever seen in Wisconsin.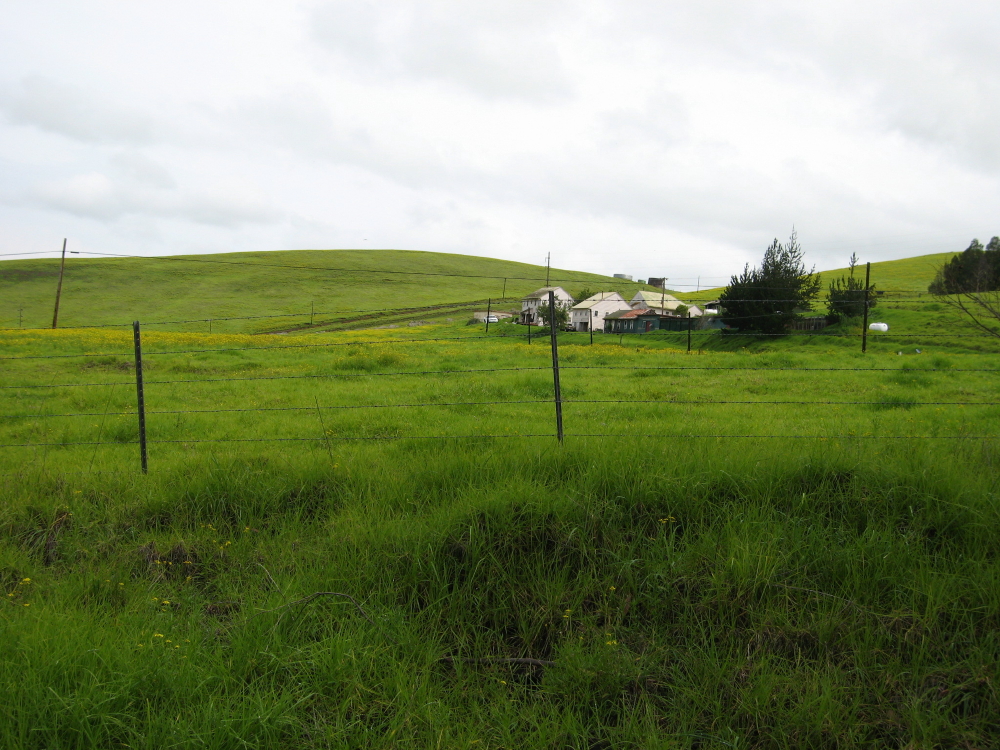 Farm buildings
Did you notice these in the photos above? I think I caught quite a few of them in that first picture.
On a golf course
Turkey strutting on the golf course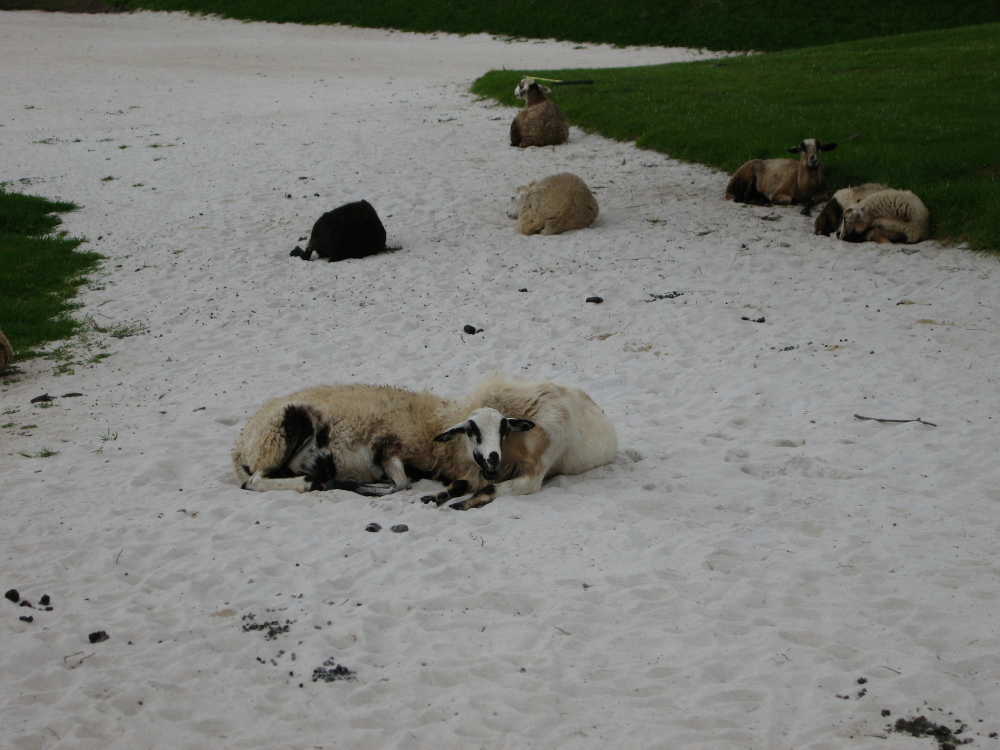 Goats napping in a sand trap.
We stopped in the town of Hawi.
A typical small tourist town with shops and restaurants.
This market was at the edge of town. I bought a delicious papaya here.
Orchids for sale
These flowers were also for sale at the market.
And here are a few photos taken in and around the resort where we stayed.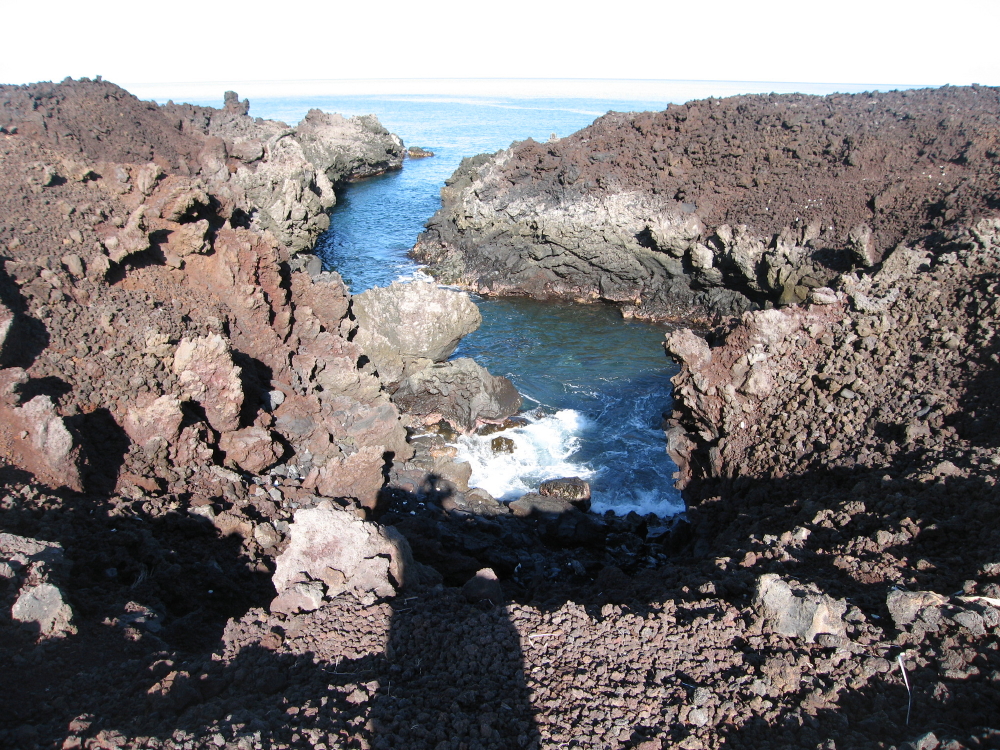 This is taken from one of the golf courses. The beach was lava rock.
A lagoon in the resort with a man-made sand beach and a waterfall.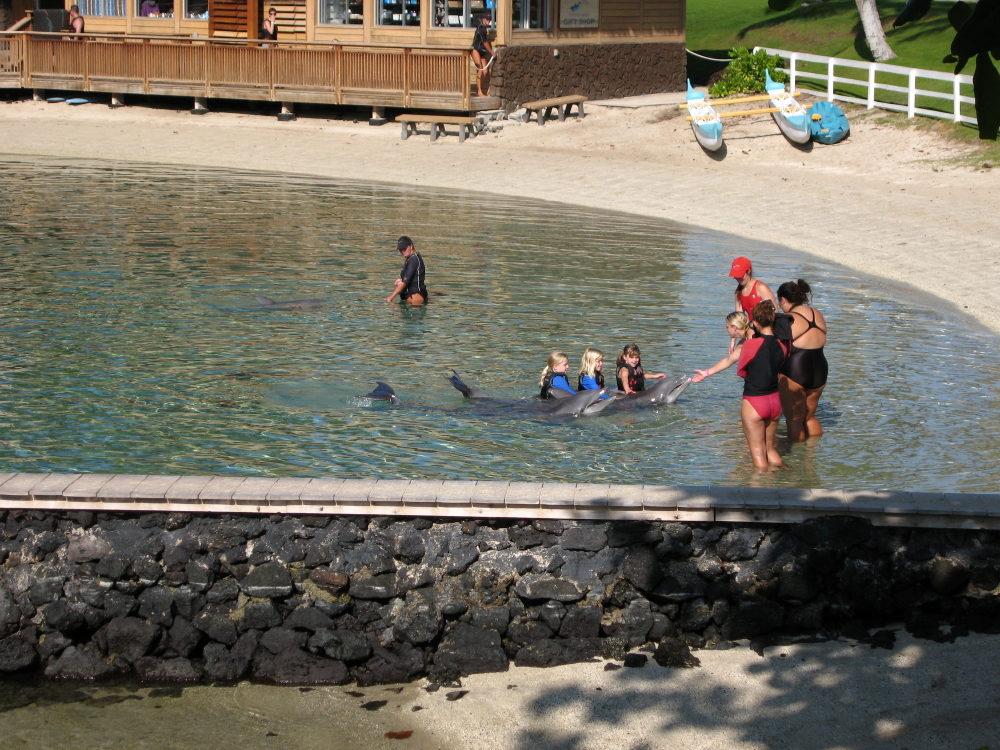 Swimming with the dolphins.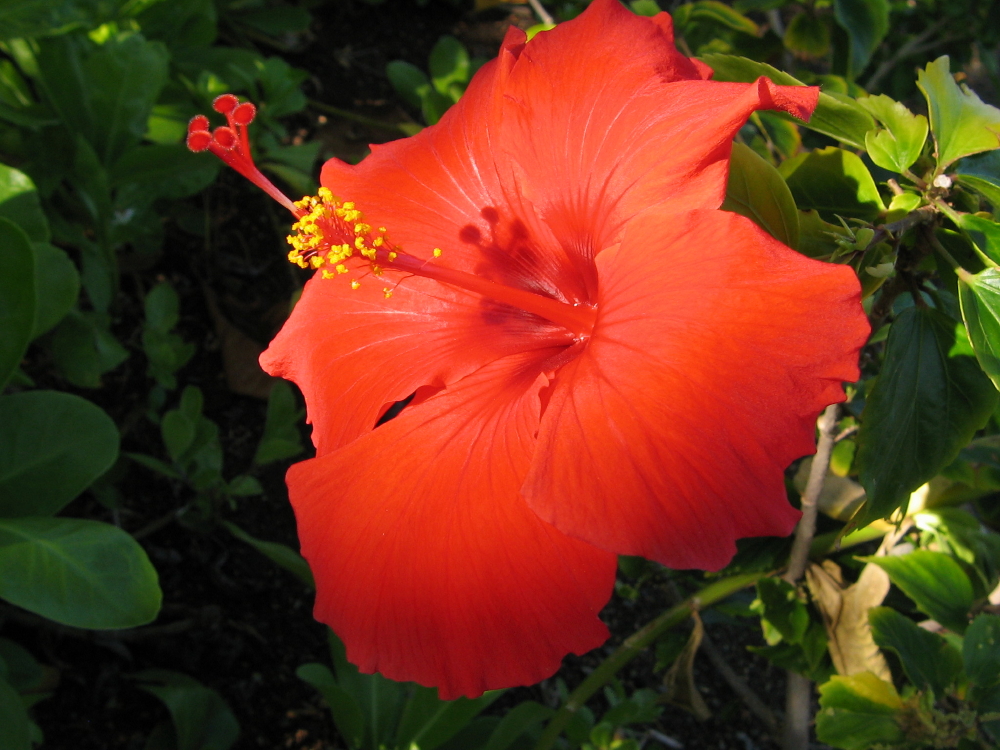 Hibiscus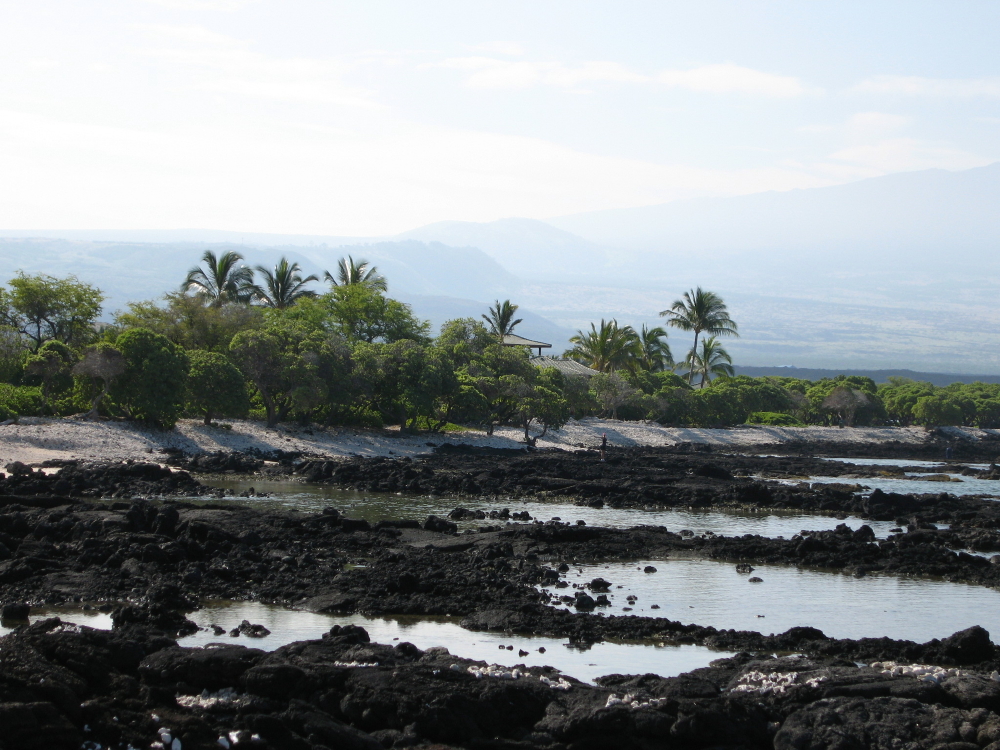 Walking along the shore near the resort.
I found a swing.
These are called Anchialine ponds.
Small fish, plants, algae, etc live in the ponds.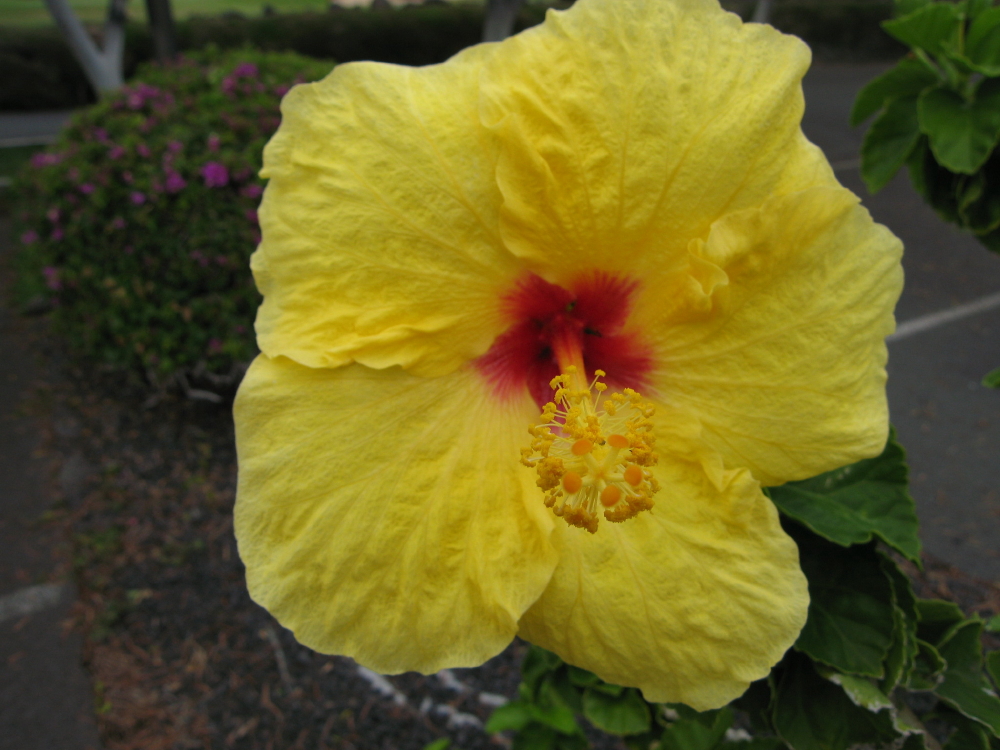 Another hibiscus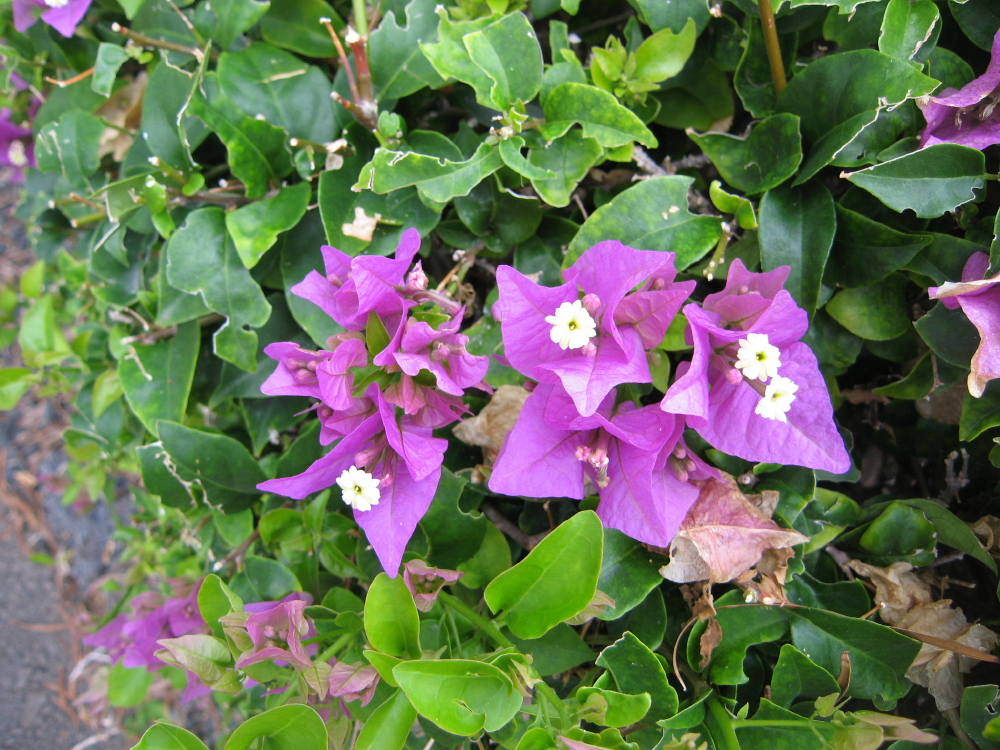 And, of course Bougainvillea
Back to index page for America.