Mont Margantin walk -- March 19, 2012
I was given a list of walks in English. This one was about 8 miles from our village, so I decided to try it. I found a more complete description of in on-line. Here is the site for the pdf file.
I drove to Avrilly, a rather sleepy little town, especially on this warm, sunny Sunday in March.
I parked the car and started out on this road. The directions took me to those buildings ahead, which were called a "village" in the pdf, but which I would call a "group of buildings."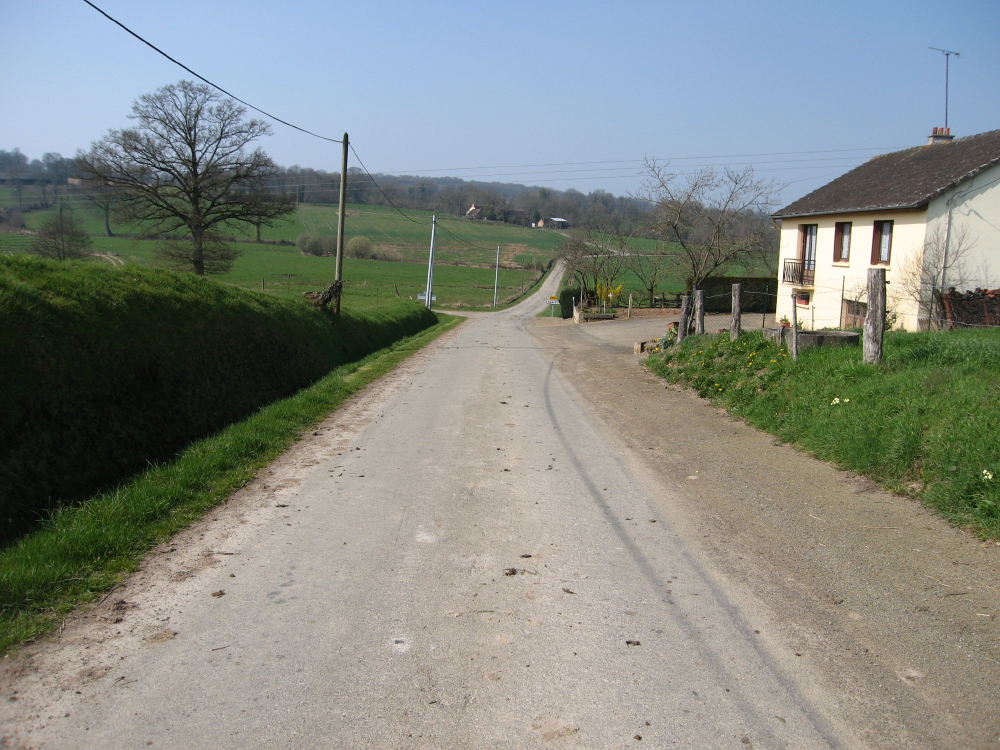 I passed some of the buildings, then took a right onto this little path.
Around this time I began to think I'd taken a wrong turn, but I kept going. The path got muddy in places, but then went up this little climb.
and came out by a farmhouse.
When I came to this sign, I knew I was on the right road after-all, as the place name matched what it said in the directions.
And yes the word "miserie" in French means "misery" in English; strange name for a home.
I had recently read about the "hedgerows" in Normandy. On this walk I got to experience them up close. These next few pictures are taken going down this lane toward the farmhouse.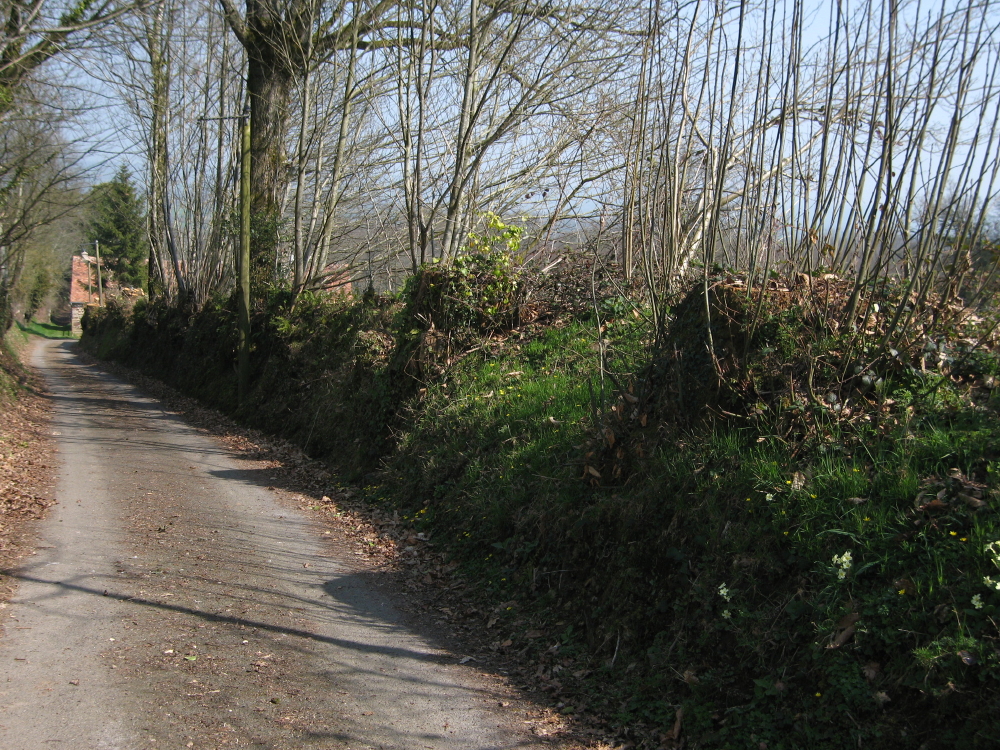 Apparently these hedgerows were planted starting around 1750 for firewood. I don't know how old the ones I passed were, but they are still being used for firewood.
These trees were recently cut.
And here is the firewood stacked and ready for next winter.
This is the link to the pdf that I found describing the history and use of the hedgerows. I thought it was very interesting.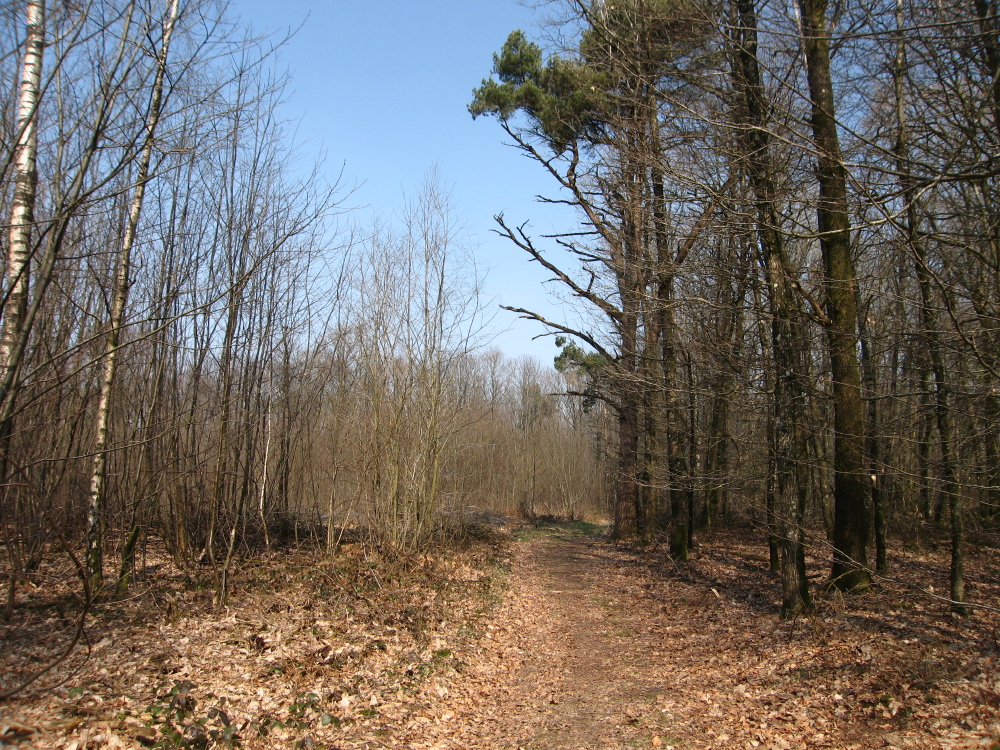 Next the trail took me through a wooded area, where I stopped to eat the sandwich I'd brought along.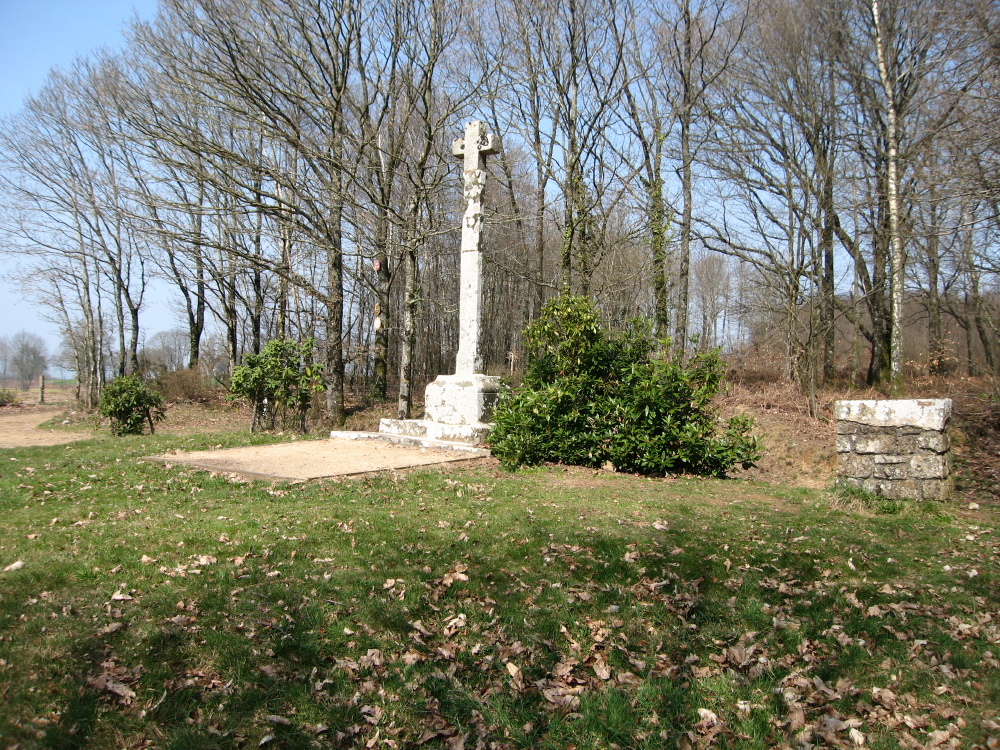 I came out of the woods near this cross.
It seems that this mount, which is not very high was once used for pagan worship, but a Christian woman managed to smuggle a relic from a saint to the location and chased the pagan gods away. This has been a site for many years now of a Christian pilgrimage to carry a relic from Saint Ernier to this cross. See pictures here from the event in 2011.
It was a warm, but hazy day the day I was here. The views would have been better on a clearer day.
I crossed a road and again followed one of these small tracks between hedgerows.
There weren't a lot of flowers blooming this early in the season, but I did see a few.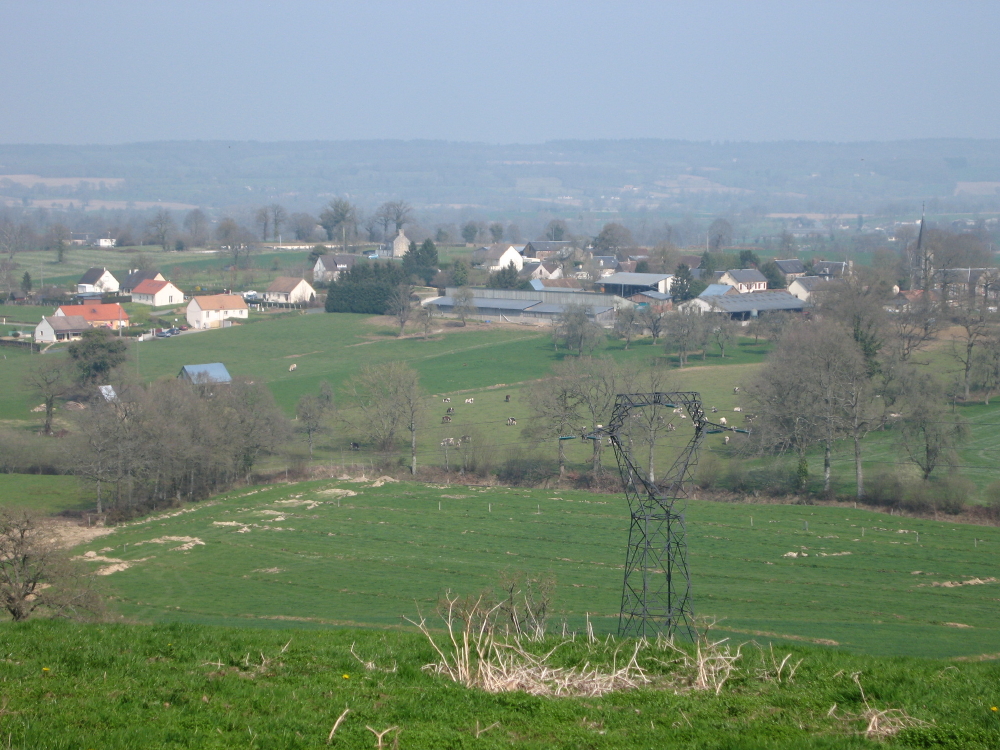 Here I am nearing the end of the walk. That is Avrilly below me. You can see the church at the right and I could see my car. It is the white car in this picture on the left, about half-way up, next to a building with a brown roof. It's very tiny.
I think this is called gorse in English and ajoncs in French. (Ulex europaeus) It looks a bit like Broom and Genet, (Cytisus or Genista) but those plants don't have spines.
The spiny one is used for hedges that are intended for enclosures, for obvious reasons. I didn't really see much of it, so I guess it's not popular in this part of France.
Near the end of the walk I passed this chateau. I don't know much about it, but there were people in the garden on the right.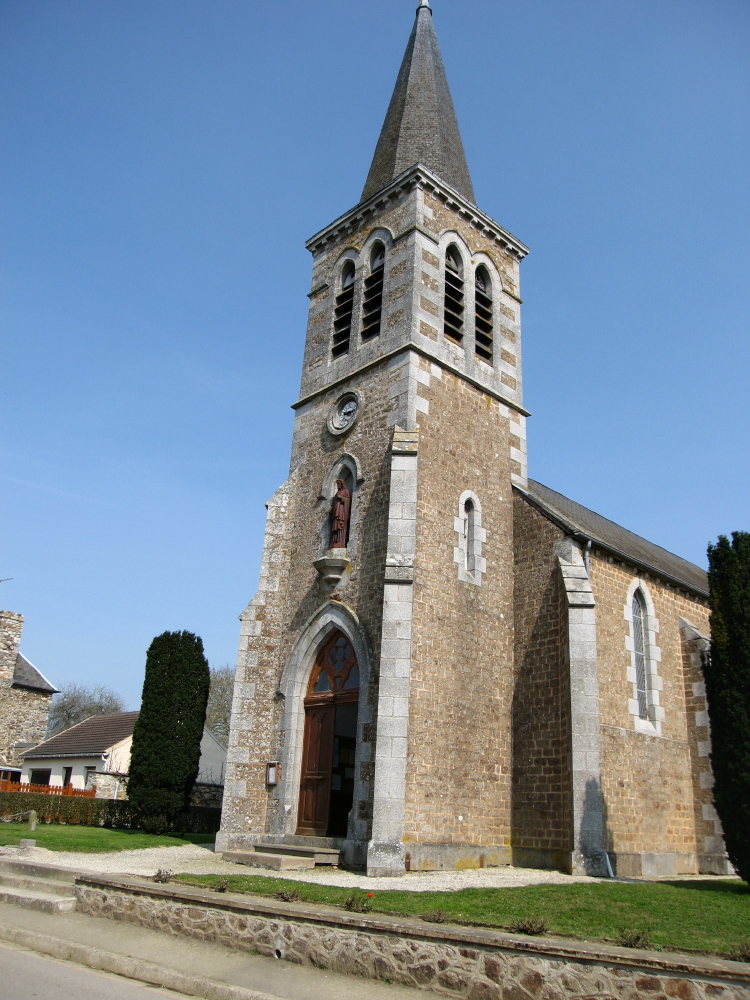 And now I am back in Avrilly. The church was open.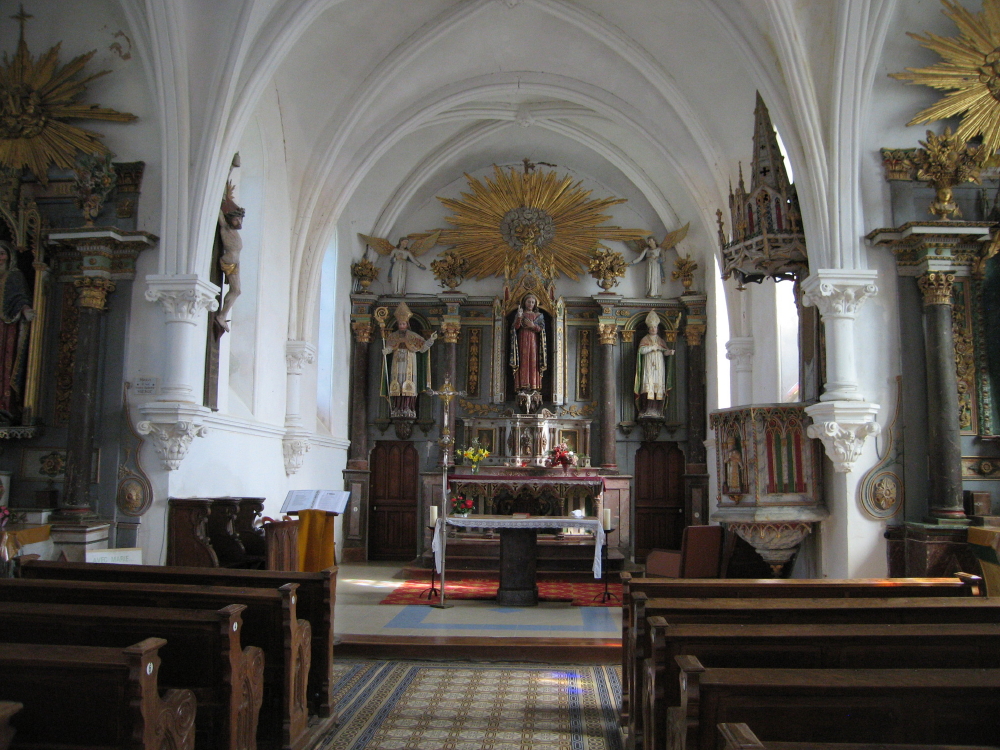 So, of course I went inside. It was quite bright.
From here I walked back to my car and drove home.