Prague - Charles Bridge, Malá strana (lesser town) and Vltava River
Sept 10-11 and 17-18, 2010
The Vltava River in Prague with the castle, St. Vitus' Cathedral, St. Nicholas Church and the Malá Strana across the Charles bridge.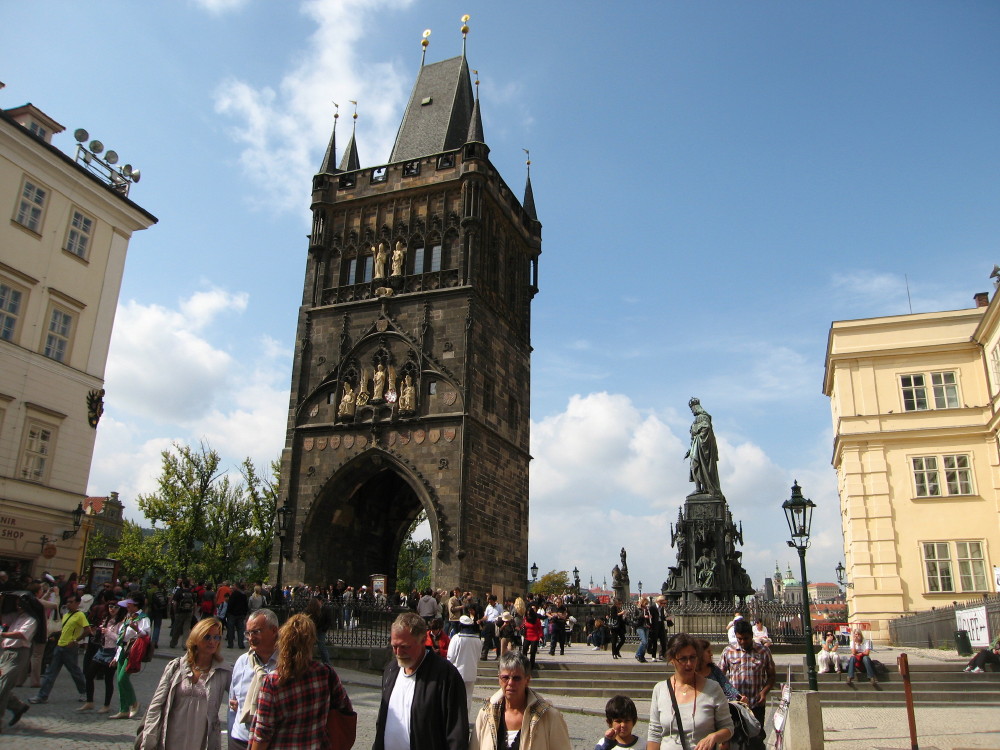 Our hotel was on this side, but we like to walk across the Charles Bridge and spent some time on the other side. The bridge has towers at each end. The statue above appears in close up below.
This is Charles IV (also Holy Roman Emperor) who built the bridge and founded the Charles University in 1347.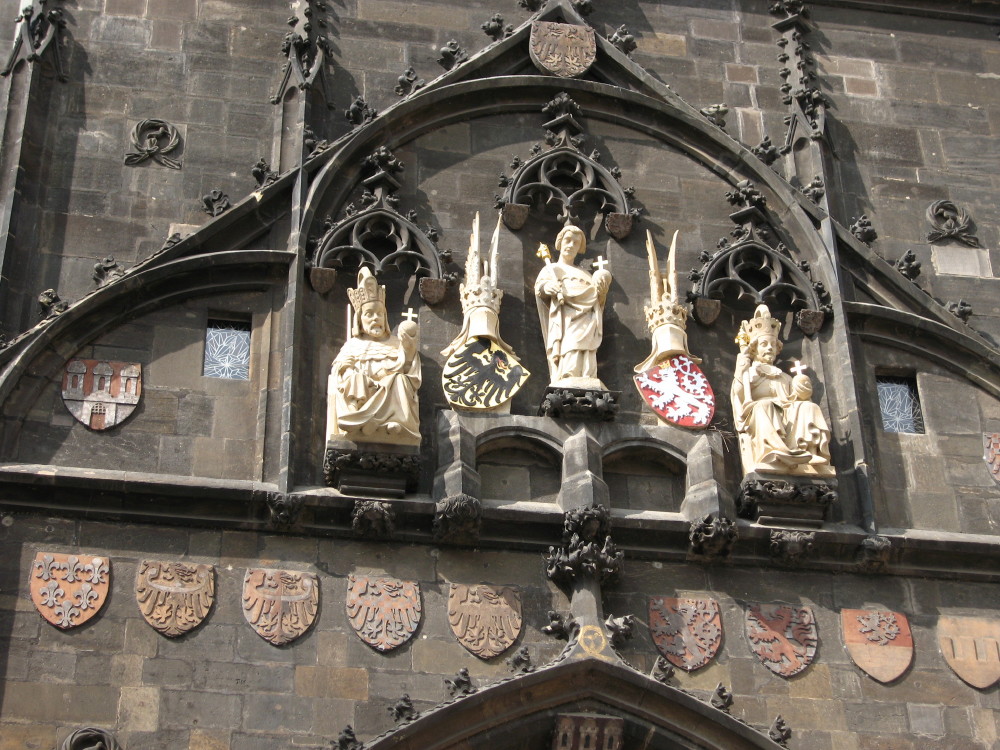 A closer look at the tower on the 'Old Town' side of the bridge
There are artists and crafters selling their wares on the bridge.
St. Vitus Cathedral at the top of the hill, the castle walls just below it, and more of the Malá Strana below them. There are two restaurants with tables on the water. We had lunch in the smaller of the two.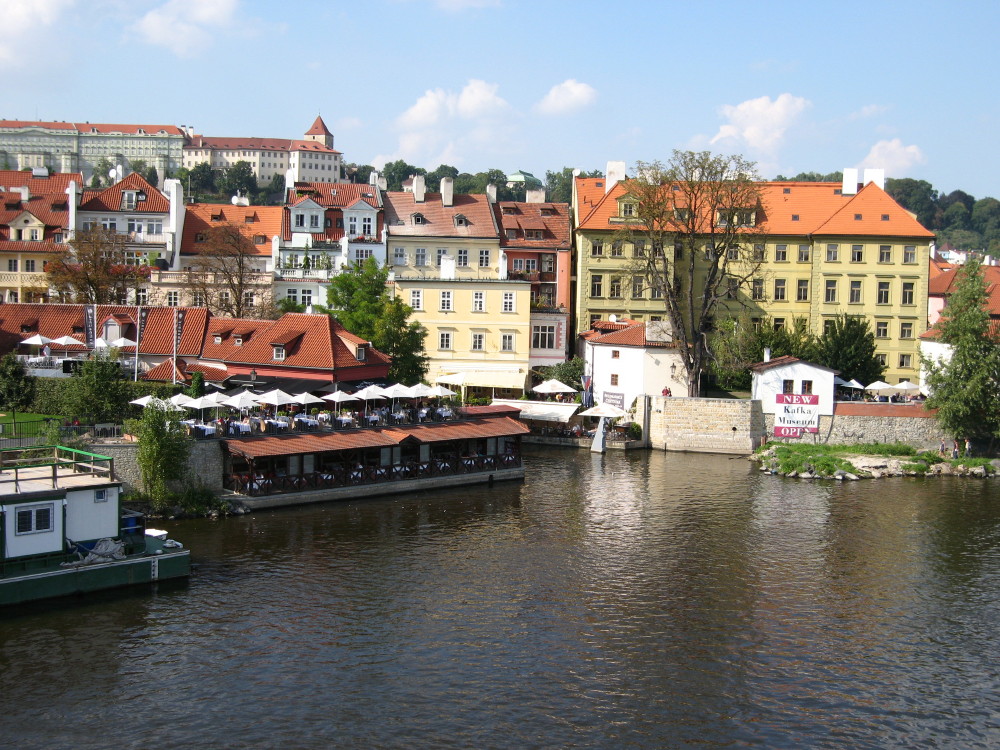 You can see the two restaurants again here and the narrow space between the pink and yellow buildings, which is how you access the terrace of the smaller restaurant.
Looking up from the restaurant toward the street. This is the space between the two buildings. It is so narrow that two people can't pass in the middle, therefore they have a traffic light to insure one-way traffic.
Another view from the bridge showing two more bridges and some small water craft.
Looking back towards the "Old Town" from the bridge. Those are the towers of the Tyn church on the Old Town Square.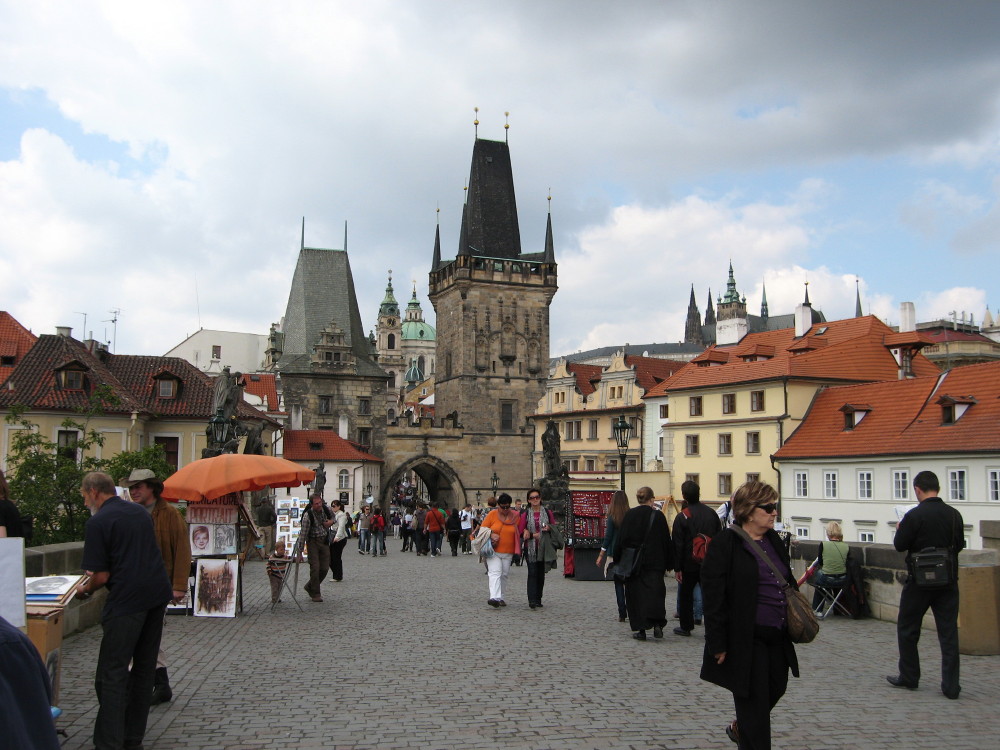 The other end of the bridge and the tower on that side. You can also see the spires of St. Vitus Cathedral and St. Nicholas Church.
This is the street that leads up to the top of the hill and the castle.
Another look at the same street.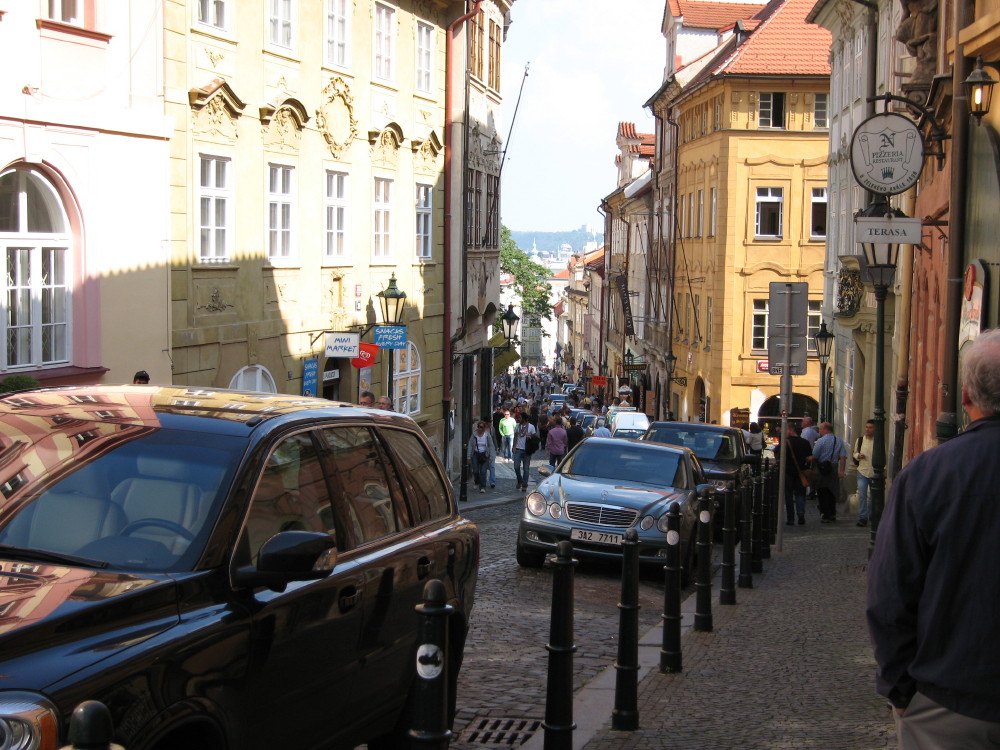 And another.
Looking out over the city from the top of the hill.
Looking up in the other direction towards the Strahov Monastery.
We took a ride on the river in one of these smaller boats. They dock under the bridge.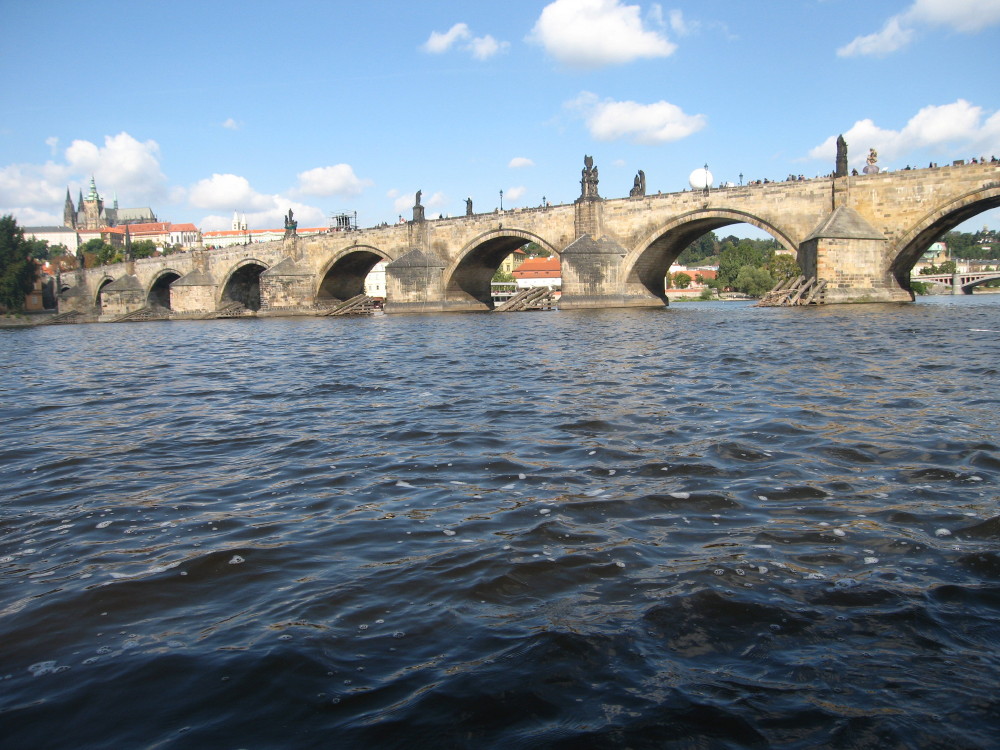 The Charles bridge from the boat.
A little canal. This is near that little restaurant.
One more view of the many Belle Époque buildings in Prague. This is taken from a different bridge. The building on the far left is the National Theater.
Back to Europe index page