Last half-day in Seoul - April 8, 2008
We returned to Seoul for the afternoon. (It's about a 2-hour drive from Seoul to Chuncheon.)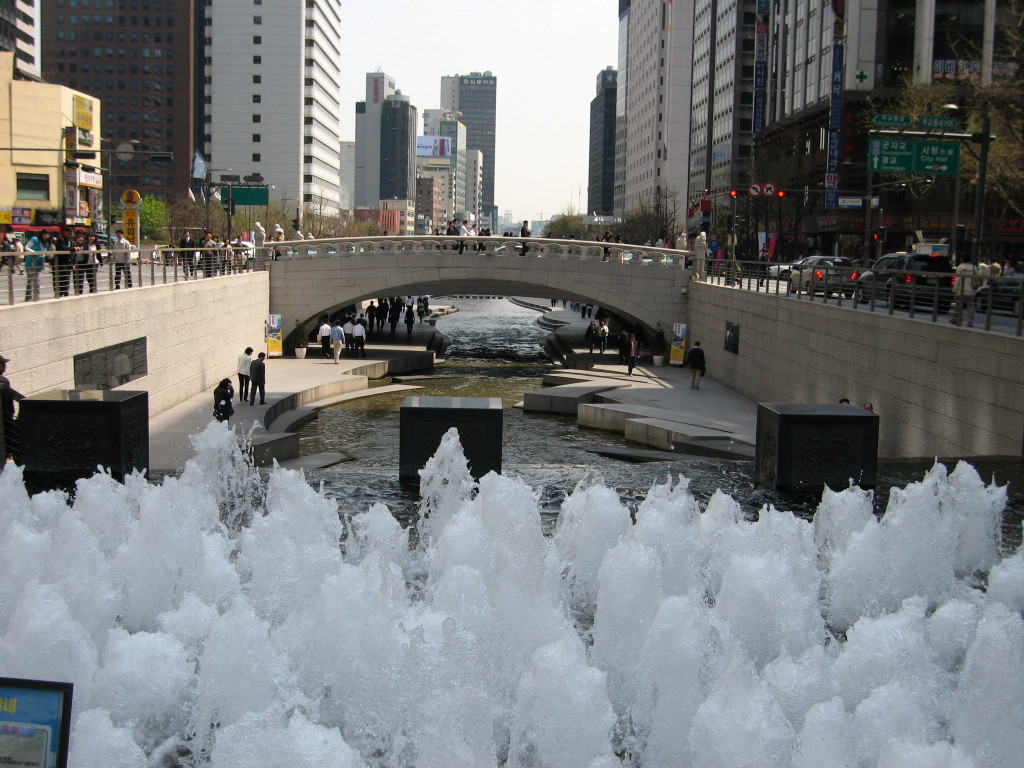 Our driver stopped to show us the civil engineering project that was finished a couple years ago. This stream had been completely covered in the past, built over and was dirty. They relocated the people who lived here, uncovered the stream, cleaned it up and now it is a popular place for people to walk. We were here at noon, so lots of workers were out enjoying the nice weather at lunch-time.
This is our hotel, with cherry trees in bloom in front of it.
The next few pictures were taken from our window. This is a temple just across the street from us. That statue is very big. Can you see the people kneeling in front of it?
We were told these buildings contained the most expensive property in Seoul. You can see part of the temple complex in the foreground.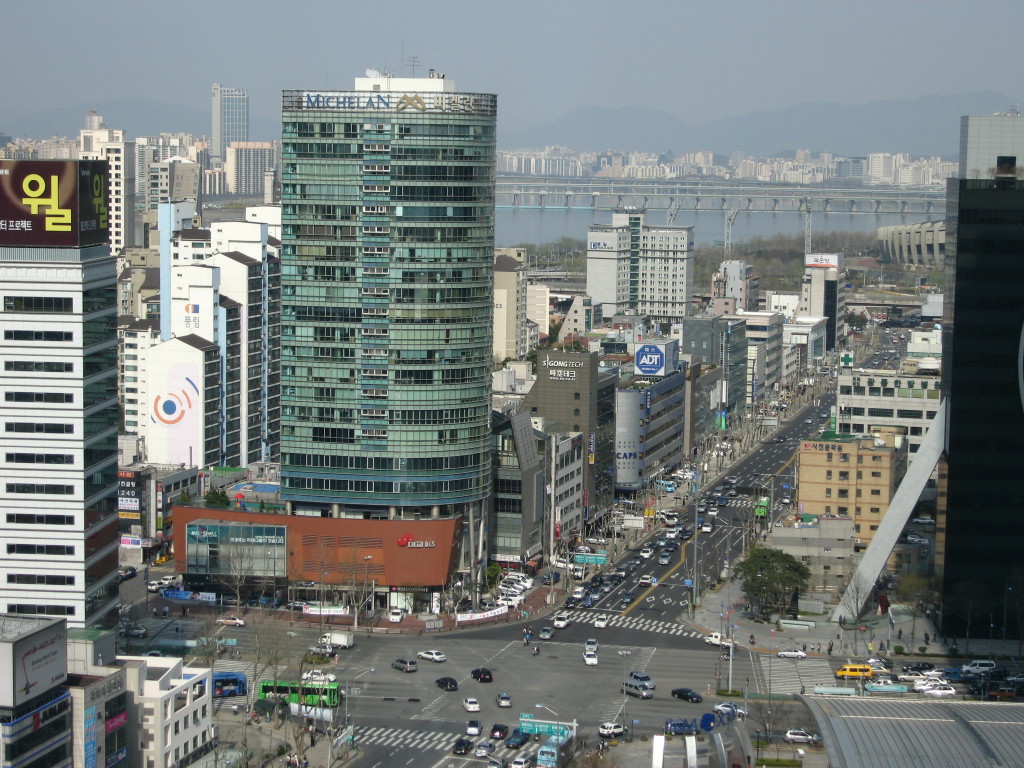 Another view from our room, with the Han river in the background.
Jim and I walked about 20 minutes to a park on the site of some old burial mounds. We saw more azaleas and cherry trees in bloom there.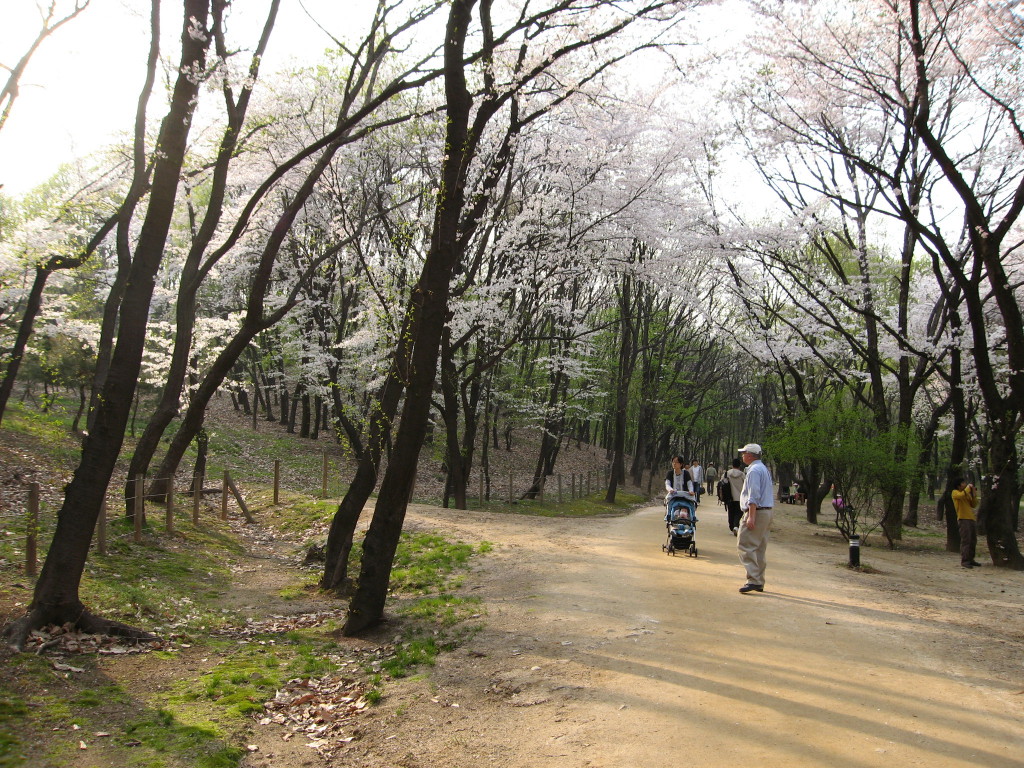 A cherry tree canopy across the path.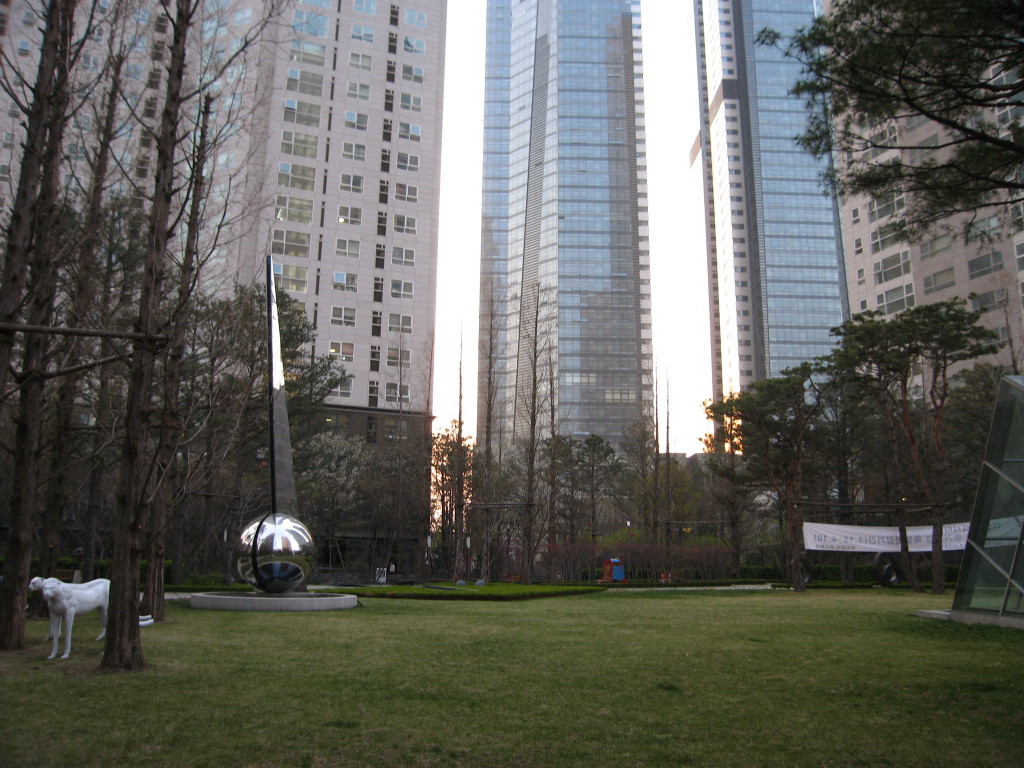 For our last night we were invited to the home of one of the professors at the university. This is the private garden outside his building.
Our friend from UMD took this picture of the rest of us after dinner. Our host and his wife are on the left. She had prepared a wonderful meal for us, that must have taken all week to prepare. It was delicious. The woman in the beige suit is Min, my guide in Chuncheon. (Sorry the picture is a little fuzzy. The flash didn't go off.)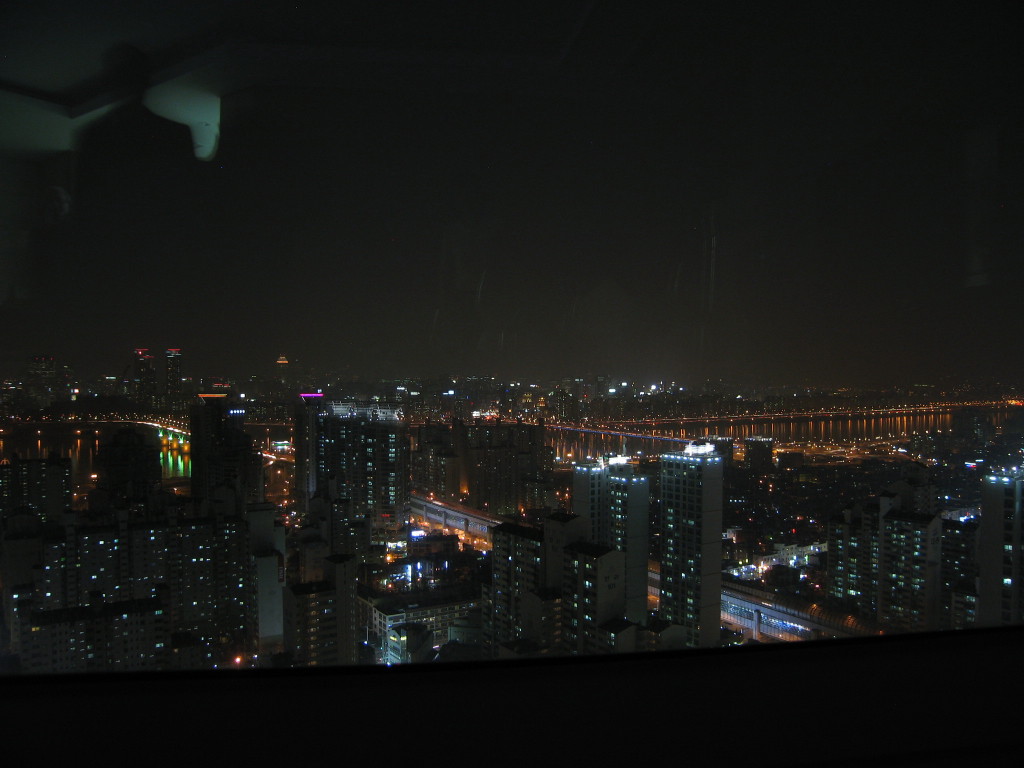 This is the view we had during dinner. The apartment is on the 37th floor overlooking Seoul.
What a wonderful way to end our brief visit to this lovely country! I hope I get a chance to go back.
Back to Asia index page.