Utrecht - May 28 - 30, 2007
Ken rented bikes for us so we could enjoy the many bike paths in and around Utrecht.
I got pictures of this family of geese on the bike path, but not of my family.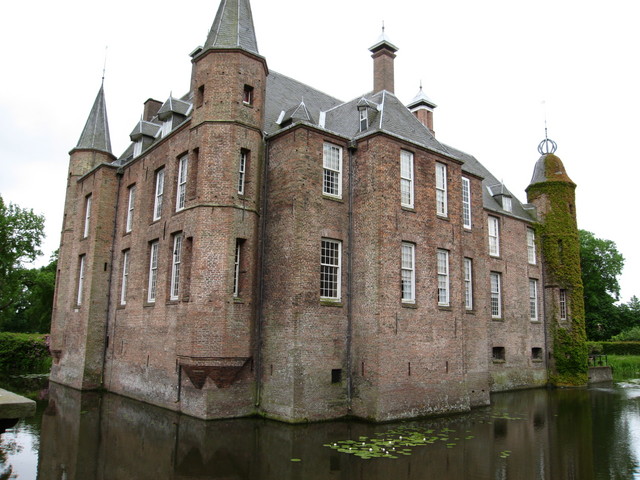 We rode to this castle - Slot Zuylen, where we were able to get a guided tour in English. It was very nice, but they didn't allow pictures inside. :-(
The castle is justifiably proud of it's formal gardens.
And it has a real working moat.
This castle's most famous resident is probably Belle van Zuylen, aka Isabelle de Charrière.
---
The next day we went into the city of Utrecht and walked around.
This was my second visit to Utrecht, so I served as tour guide. We stopped first at the Dom or Cathedral. Back when this was built they cut some corners and left off the flying buttresses, thinking those were just decorative. Well it turns out they are structural. In a big storm that part of the cathedral blew down. the older part that had been built right. (Of course back then (1674) everyone was saying "they just don't build them like they used to.") This picture is taken from the cloisters showing the part of the Dom that is still standing. You can also see the Dom tower on the left with a shiny weather vane, which was catching the sun.
And below is another picture of the gardens and cloister.
We had lunch on the canal at a Pannekoeken (Dutch Pancakes) restaurant. I took this picture looking across the canal to a restaurant on the other side. (Someone remind me next time to take more pictures of us.)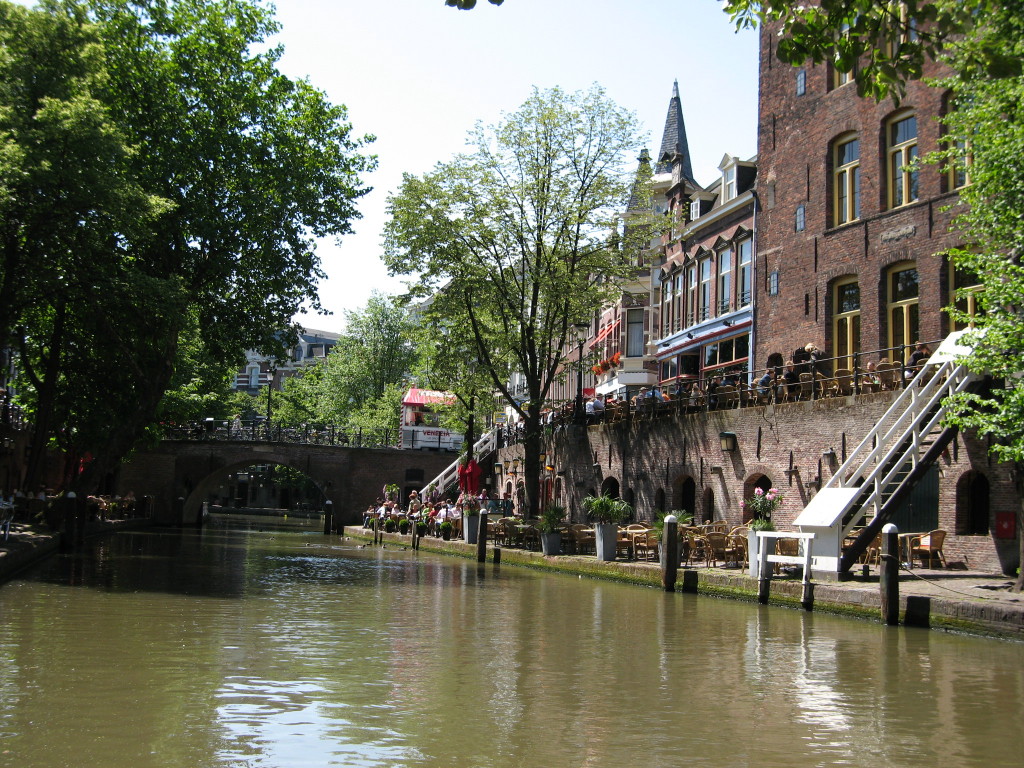 After lunch some of us walked to the Dom tower, and climbed all 462 steps to the top. The view from above was amazing!
In the photo above you can see one of the Netherlands tallest Windmills, and a water tower.
This was taken looking down at the cathedral and the cloisters.
Next we walked to the clock and automated musical instrument museum. This is a fun museum with all kinds of music boxes, player pianos, one with 3 violins built into it and huge ball room organs.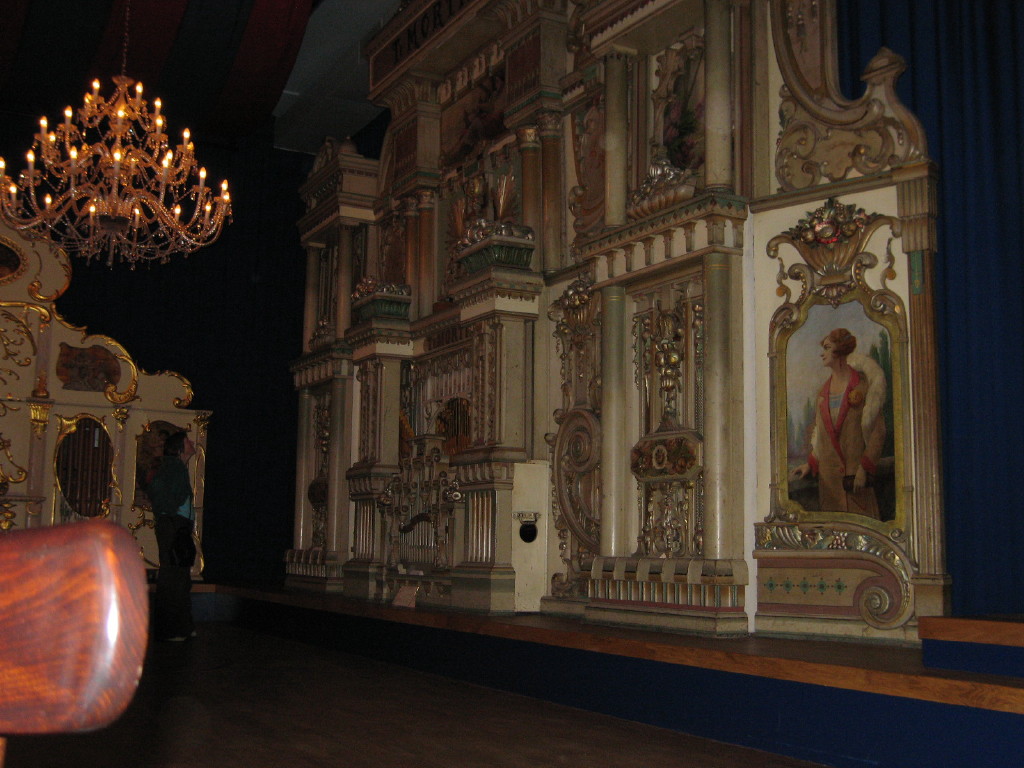 The detail of the wood carving fascinated me because it is so like some baroque style rosemaling and wood carving found in Norway.
The rest of this day is kind of a blurr as we rushed to the train station took a train to the airport, then a plane to Oslo.
Eventually there will be a link here to the pictures taken in Norway.
If you haven't had your fill of pictures of Utrecht you could visit my other page on Utrecht.