Canal St. Martin Excursion -- second attempt
If you don't know why this is the second attempt, you need to read this page first.
We rode the bus to the Place de la Bastille, where we had a nice lunch at this cafe. My mom took this picture just after our meals had been served. She ordered the French onion soup, I have a salad with toasted goat cheese medallions, and Jim has a "crocque jeune homme."
After lunch we walked around a bit and then ended up near the boat dock where we sat to wait for the crew to show up. At least I hoped they would show up this time.
Yay we got on the boat! We took three seats in the front row on the lower level. This tour is run by the Canauxrama company. We had a live commentary in both English and French which I found easy to understand and informative.
We are headed into the tunnel. The people behind the glass are on the platform for the metro. This is the Bastille station.
Now I apologize for these next pictures. They are not very good. Ordinarily I wouldn't show such pictures, but it was very dark in here and we were moving and this was the best I knew how to do.
We are just entering the tunnel, which goes under the Place de la Bastille, and under the boulevard Richard Lenoir.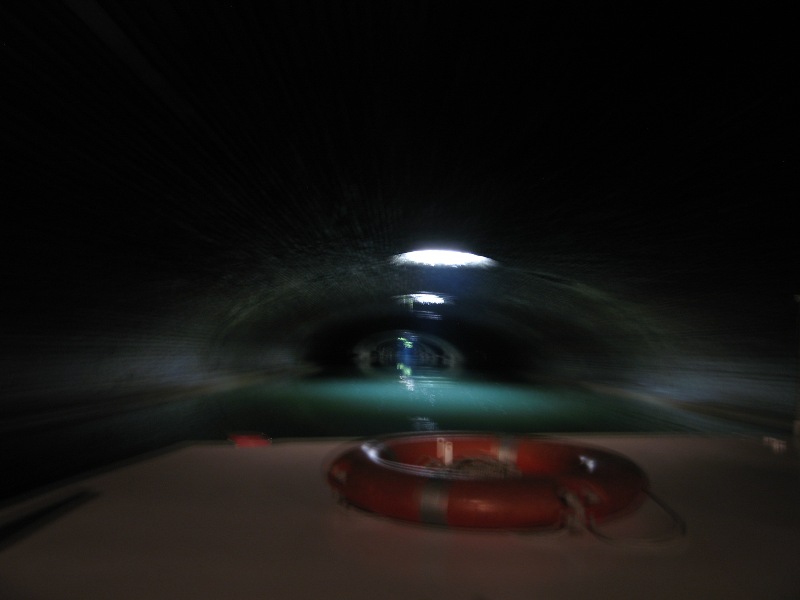 Those holes provide the only light down here. Those are the "sky-lights" that I saw in the garden above as I walked along this street before.
Looking up into one of the sky-lights. I think he said there were 37 of them. The tunnel continues for about 2 km. I think we were in it for about 20 minutes.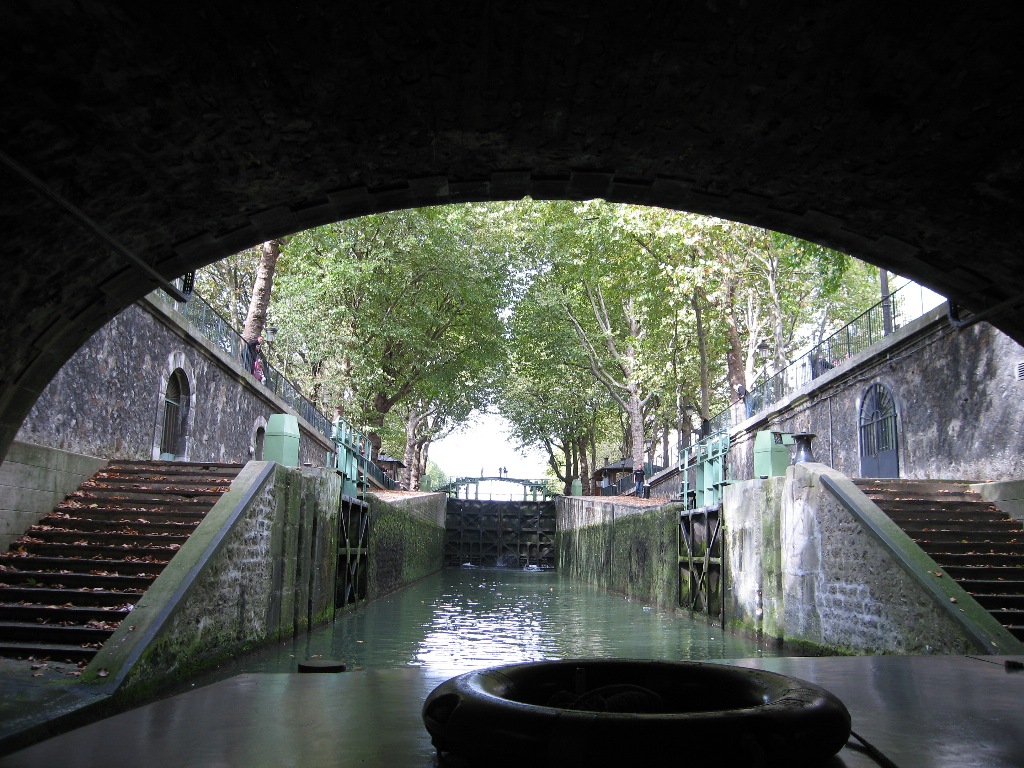 We emerge into daylight again and into the first of 8 locks (4 sets of double locks).
Being in the front row we got sprayed with water 4 times in each of the first of the double locks.
Coming into another lock, on the right you see a swing bridge that has been opened to allow us to pass.
Lots of people were out enjoying the nice weather.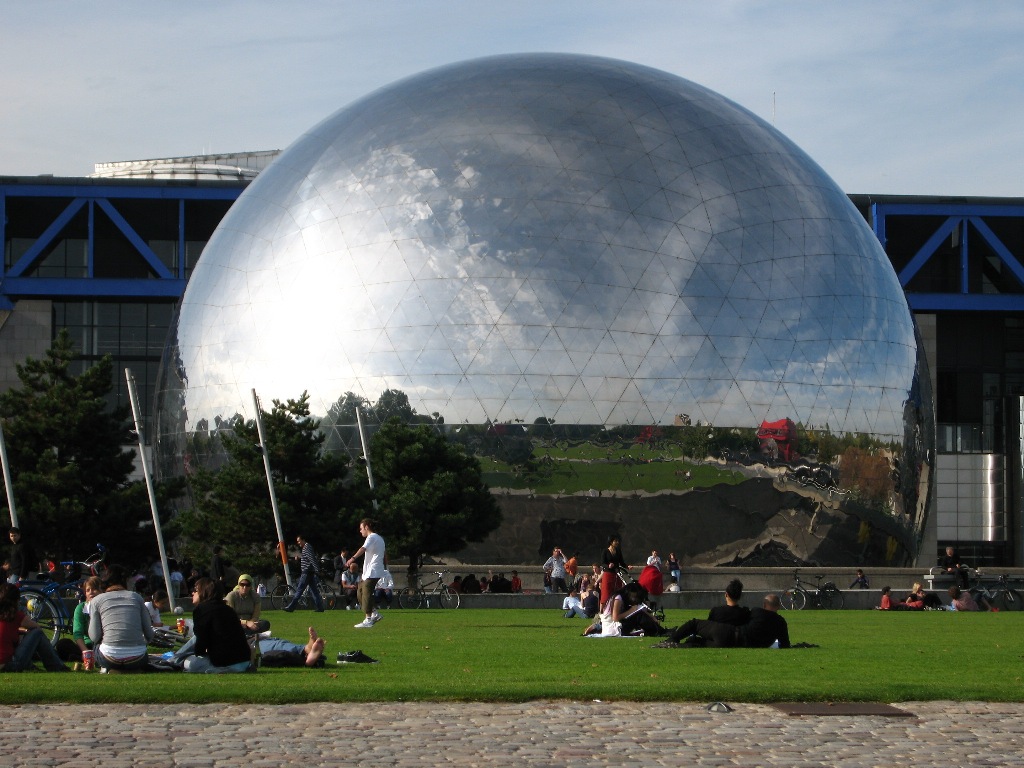 At the end we took a tour through the Bassin de la Villette. This is the Hemisphere, which is part of the Cité des Sciences, a science museum in the Parc de la Villette.
My pictures of the Canal St. Martin from above taken a couple weeks ago are better than these.