Charroux, France
I drove from Vichy to the small medieval village of Charroux one day. It was a warm day, but being in May it was still off-season. I was almost the only tourist in the town, and I only saw a very few locals. The town was incredibly quiet.
The countryside around Charroux is still mostly farm country.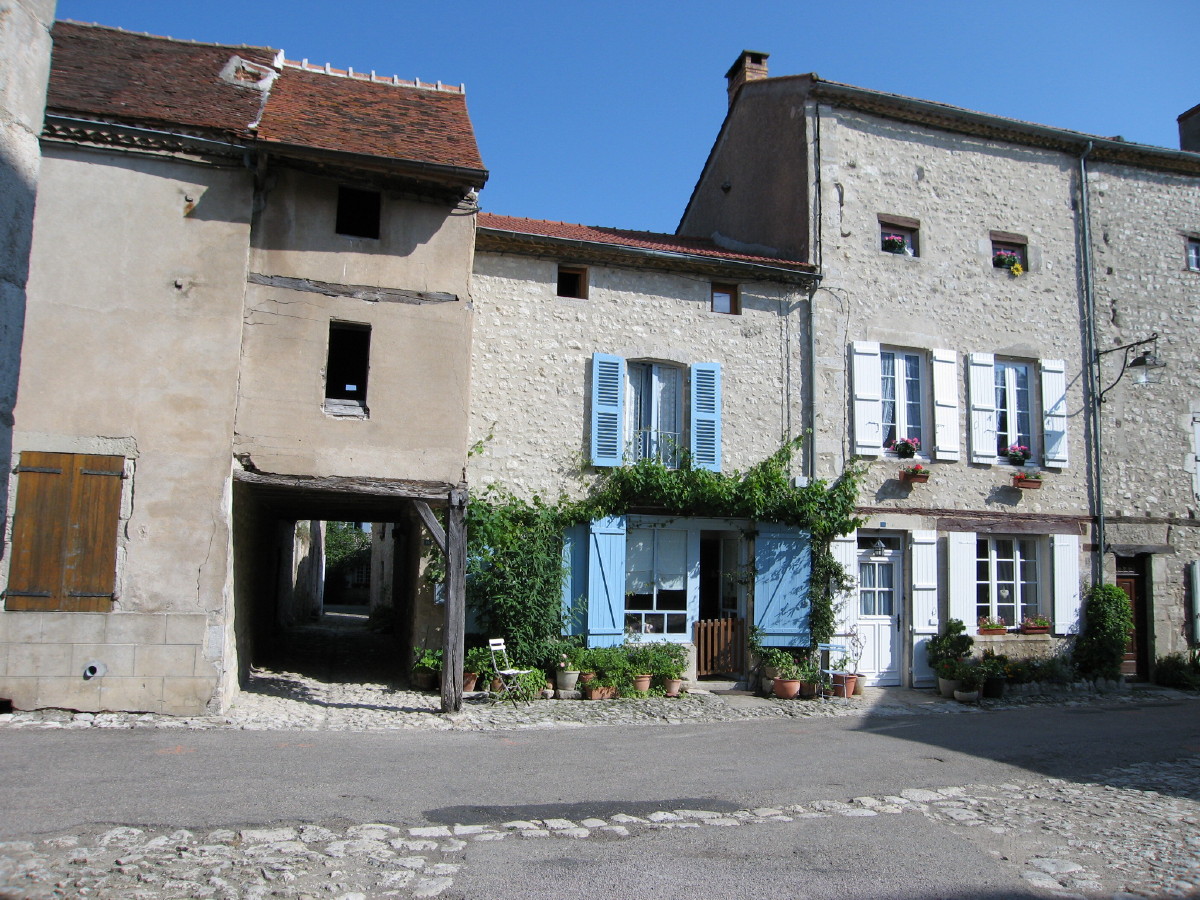 A street in the village. The passageway above leads to a grassy courtyard in the center of the village.
The courtyard at the center of the village.
Looking down the same street toward the old market at the end.
An old half-timbered house next to the church, which dates to the 12th century.
The back of the church.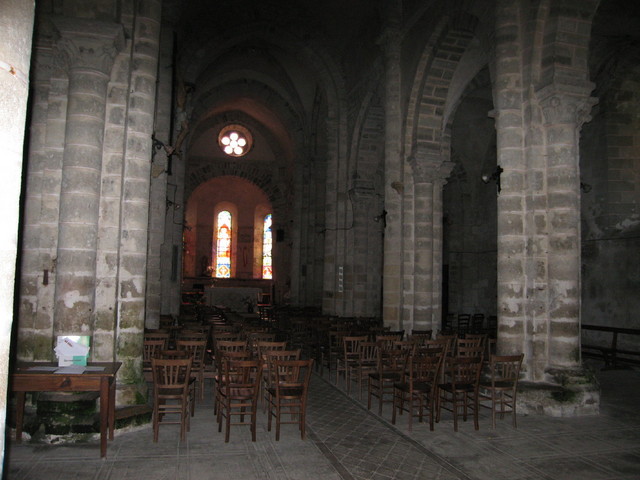 The interior of the church.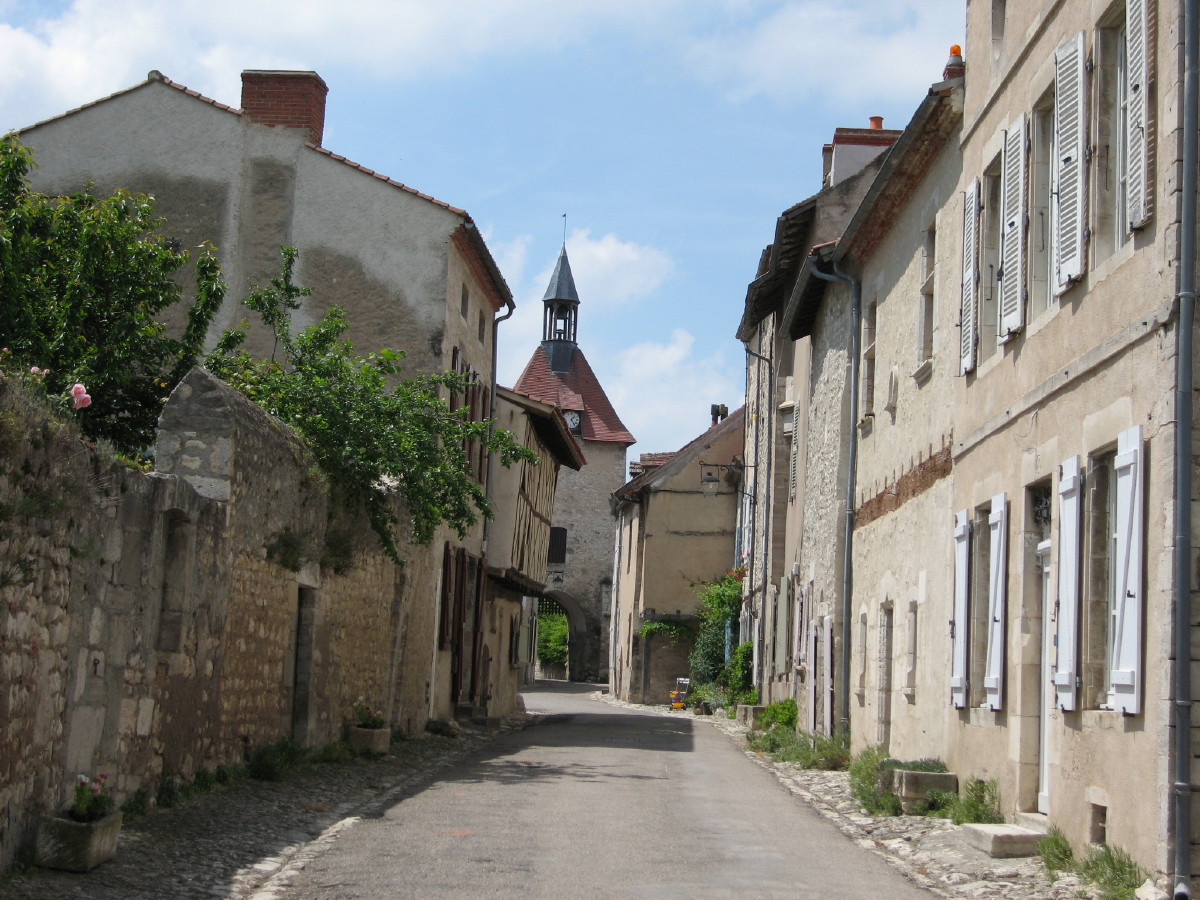 Looking down the street in the other direction toward one of the 2 existing gates to the old town. This one has a clock and belfry.
There is a portcullis in the gate and a couple other tourists just getting away.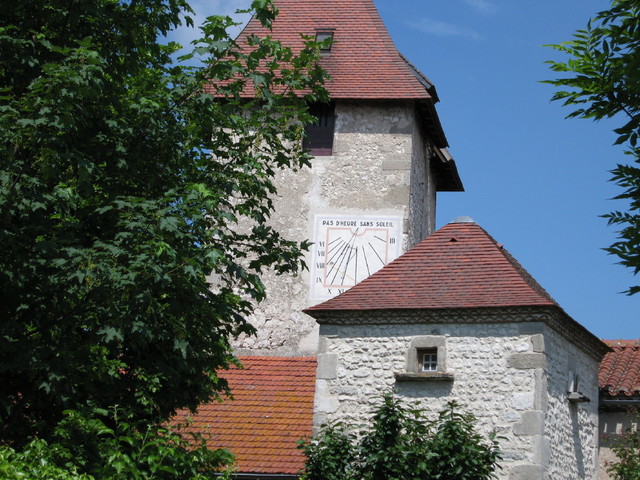 A sundial on the side of the clock tower shows the time accurately, but not in daylight-savings time.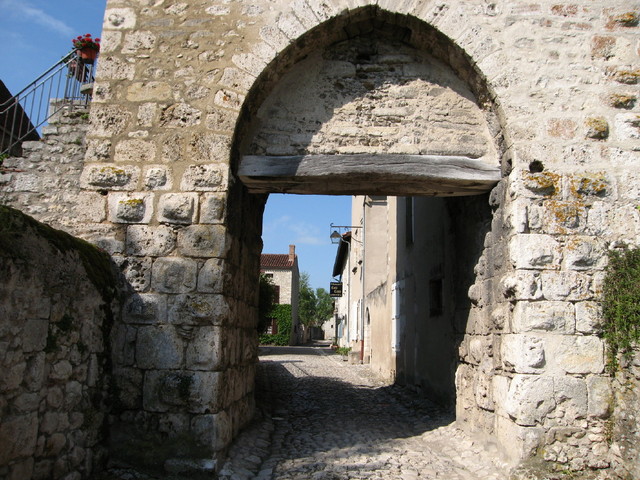 The other existing gate.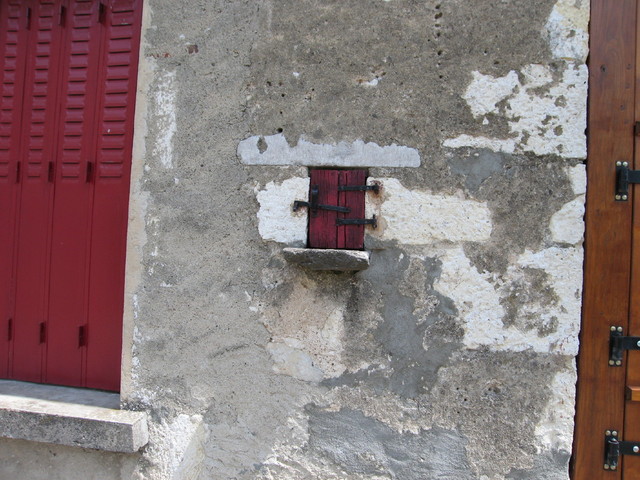 A tiny door in a wall.
A row of clocks in the clock museum all set to the correct time.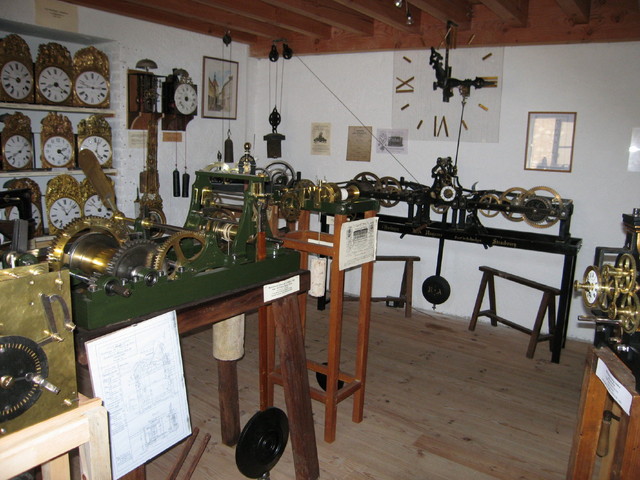 More clocks on the second floor of the clock museum.
A view from the village looking out on the surrounding countryside.