Les Jardins du Luxembourg
September 22-23, 2007
I spent some time this weekend in the Luxembourg Gardens. They are a favorite of Parisians and visitors and the weather this weekend was perfect for enjoying the many aspects of these lovely gardens. At one end is the Palais du Luxembourg, which was built between 1615 and 1631 for Queen Marie de Médicis, the mother of King Louis XIII. The palais is currently the home of the French Sénat. My French friend couldn't tell me just what the Sénat does, so I'm not going to try to explain it either. Apparently it's not the same as the U.S. Senate.
I'm enjoying the variety of colors and textures used in the gardens of Paris this year. I've seen similar themes in other gardens. These are formal gardens, but with a bit of informality and generous color in the plantings.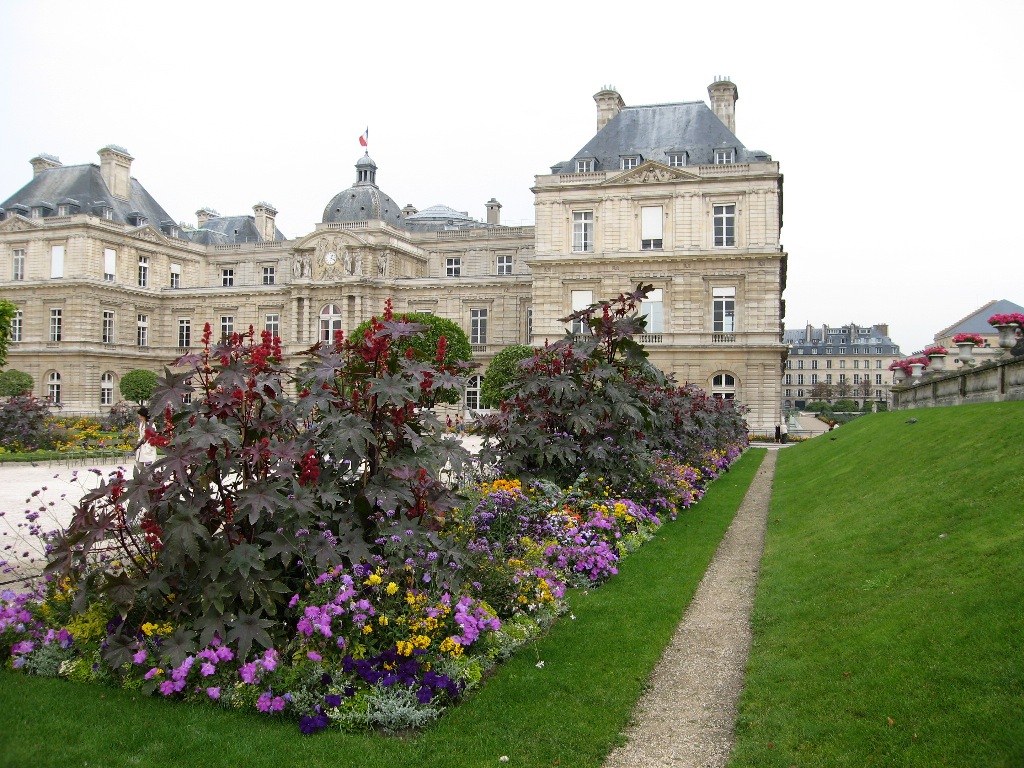 The colors and sunshine were conducive to taking lots of pictures and provided a lovely spot to sit and read or soak up some late season rays.
The park has a large pond where children sail boats that they rent here. The boats are wind powered and once beyond the range of the child's stick they are at the mercy of the wind or the ducks.
The park has lots of lawns that are off-limits to people, and a few that people are actually allowed to sit on! Also lots of statues, mostly of former queens of France and other famous women.
Another photo of the flowers.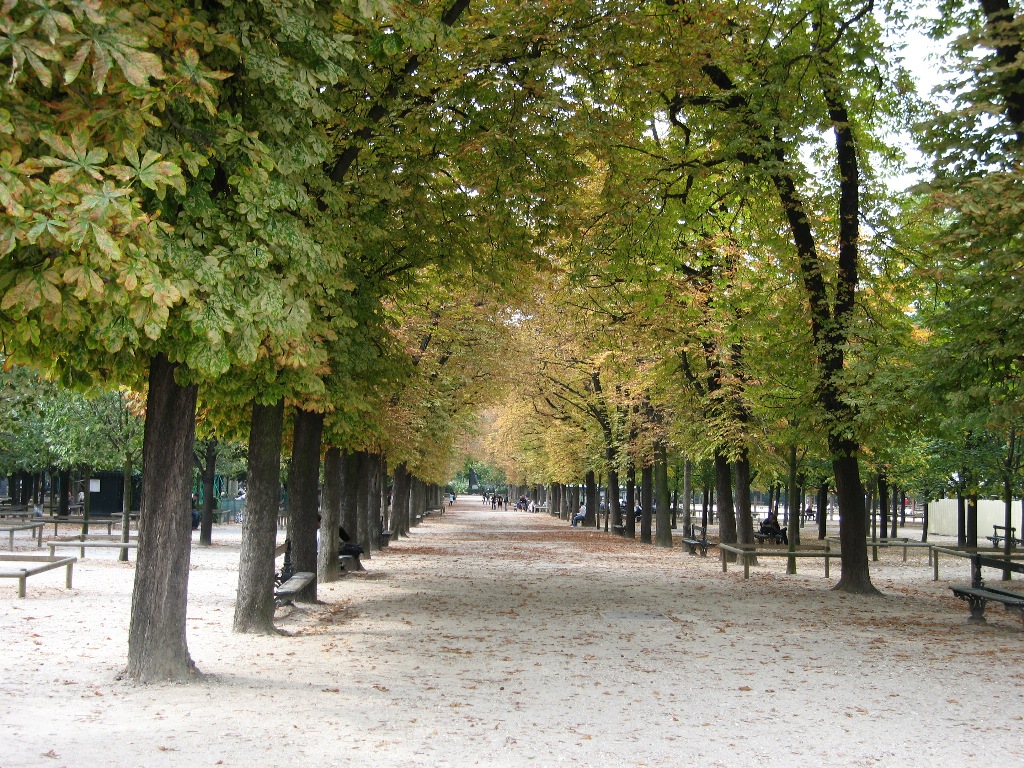 Then there are alleys of trees. These are mostly Sycamore (Platane) and Horse Chestnut (Marronnier d'Inde).
My friend snapped this picture of me.
One of the statues
George Sand
Another one. We couldn't find any name on this one, but I liked it.
An area of the park with curving pathways and less formal plantings. I brought my knitting and sat here for a while.
People were engaged in all sorts of activities here. I saw some playing what I think was jeu de paume--sort of like tennis, but with a longer, smaller racket and no net. There were also regular tennis courts. There were large groups of joggers, as well as individual joggers,
a large playground full of children, a merry-go-round where the children tried to spear little rings on short sticks as they went around, and children riding donkeys and this little pony cart. There were people pick-nicking and others eating in cafés in the park.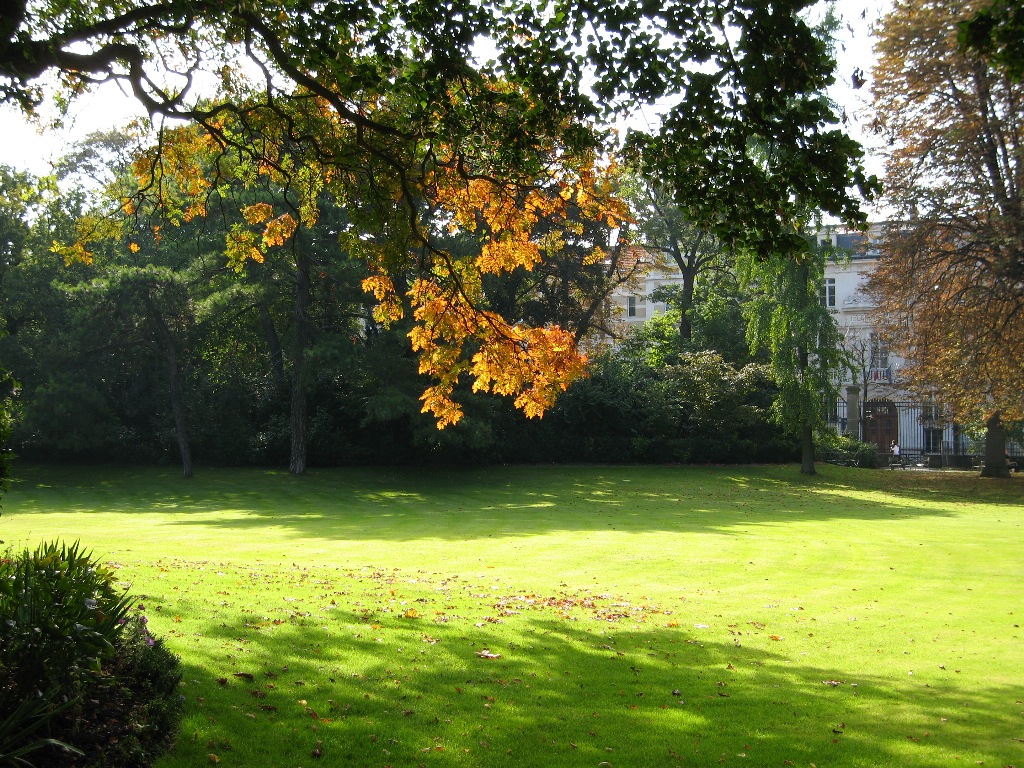 So next time you come to Paris be sure to save some time for the Jardins du Luxembourg.
________________________________________
Let me know what you think. Send me an e-mail.