Le Marché
Two blocks from here there is a bi-weekly market that appears in the street shown below. I was walking home the day before the market and saw some people putting up these poles. I knew these were the supports for the market that would appear the next morning. Move your mouse over the photo to see the transformation. (Alexandre Dumas is the name of the Métro station right here)
(And now would someone please be impressed that I figured out this mouse-over thing. It has taken me hours.)
I've been shopping in this market 3 times already since we've been here. You can buy almost anything here.
Children's books and wooden puzzles...Teas and coffees from around the world...
Fresh flowers...
Fresh fruit....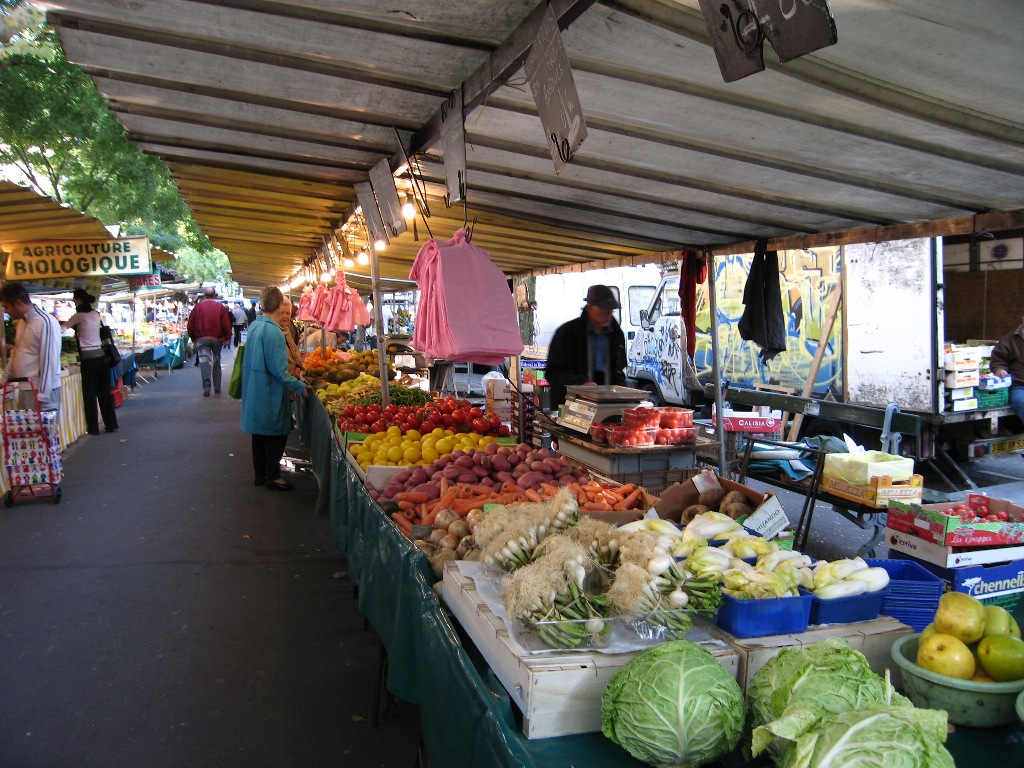 Fresh vegetables...("biologique" means "organic")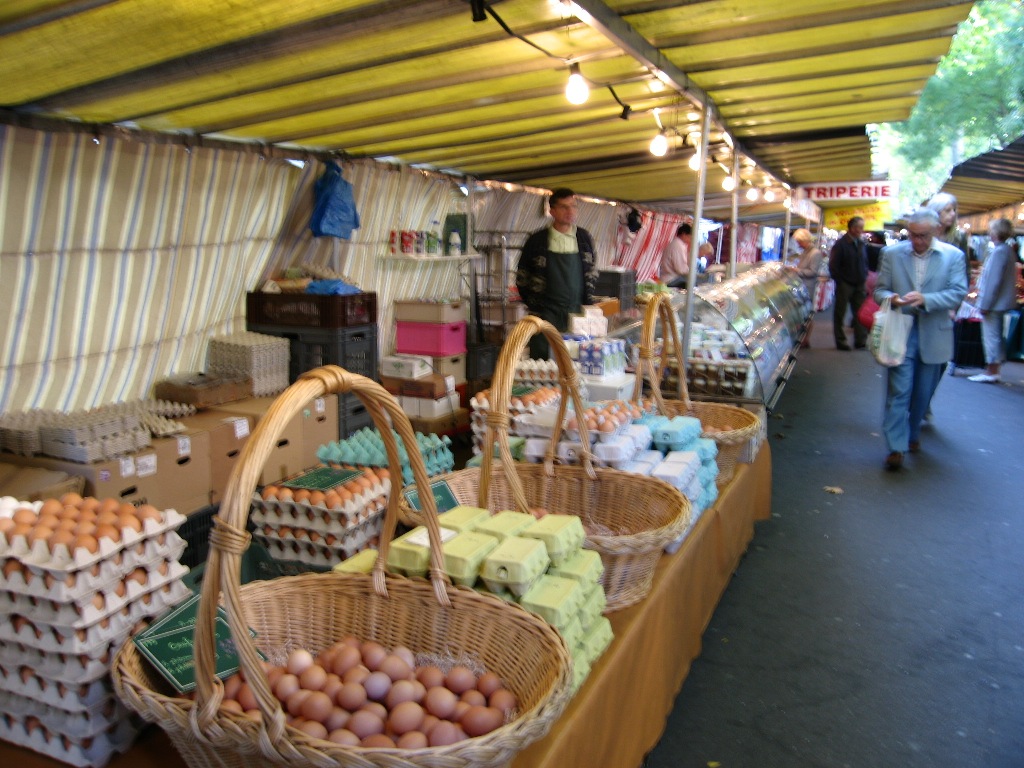 Fresh eggs....
Nuts and dried fruits...
Fresh fish....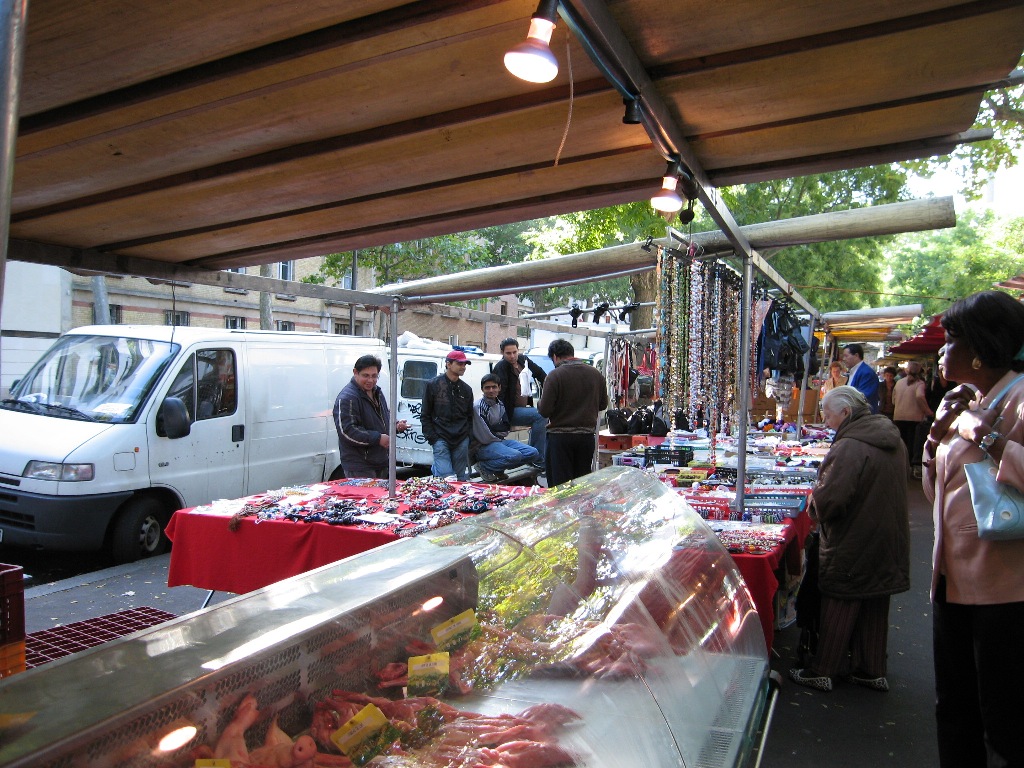 Another butcher and...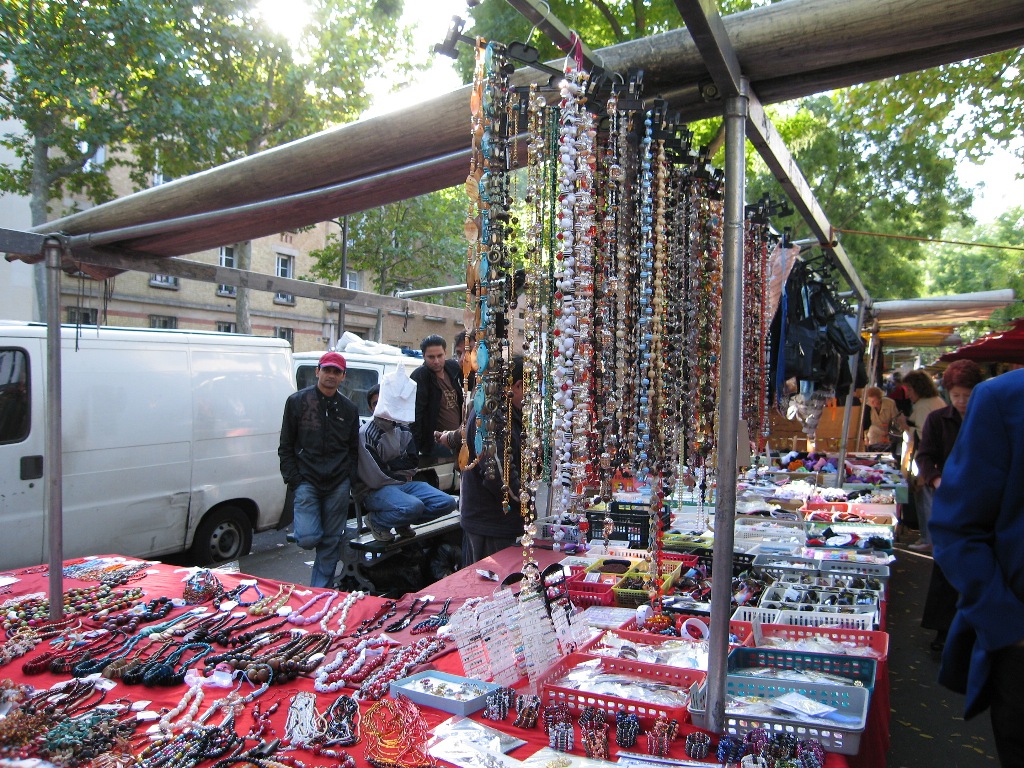 ...right next door beads and trinkets.
I didn't get photos of all the booths selling underwear and lingerie, buttons and notions, silk and cachmere scarves, and I forget what else.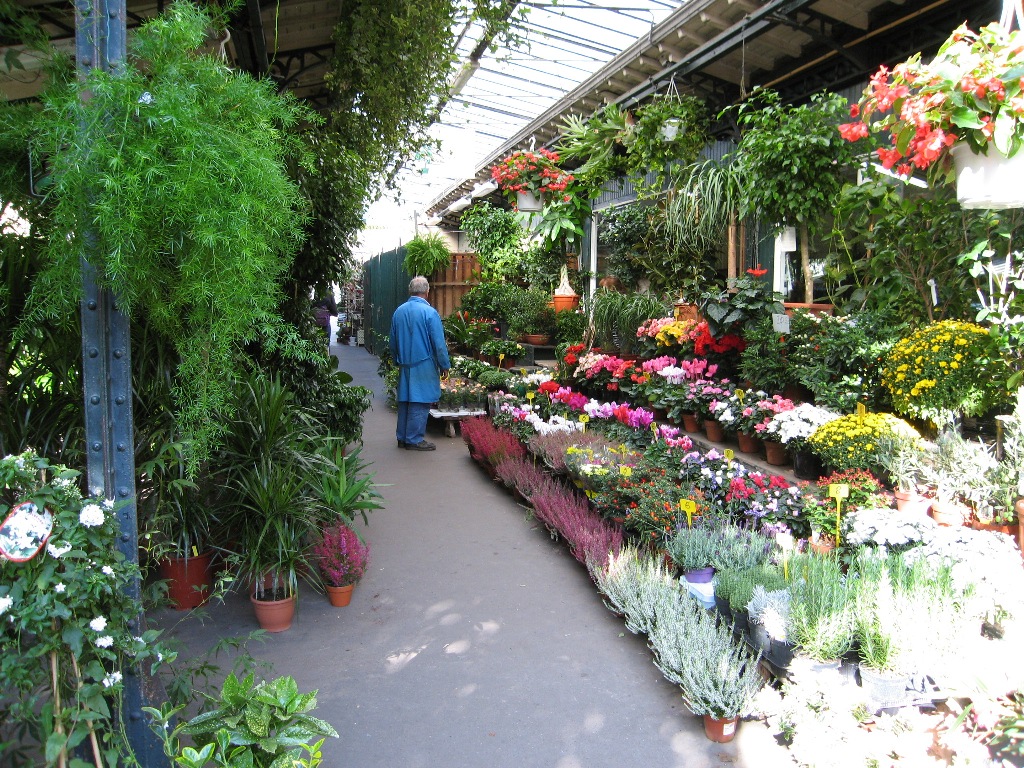 This is one more photo that I took in Paris yesterday at the flower market near Notre Dame. They sell plants and everything for the garden.