Ile de la Cité - part II - Notre Dame
If you approach Notre Dame cathedral from the métro or from La Sainte Chapelle, this is the first view you see of it. In the middle ages this area was full of small houses and shops, but now it is an open square with some stones and words on the pavement indicating where the shops and houses used to be. They did some excavation here a few years ago.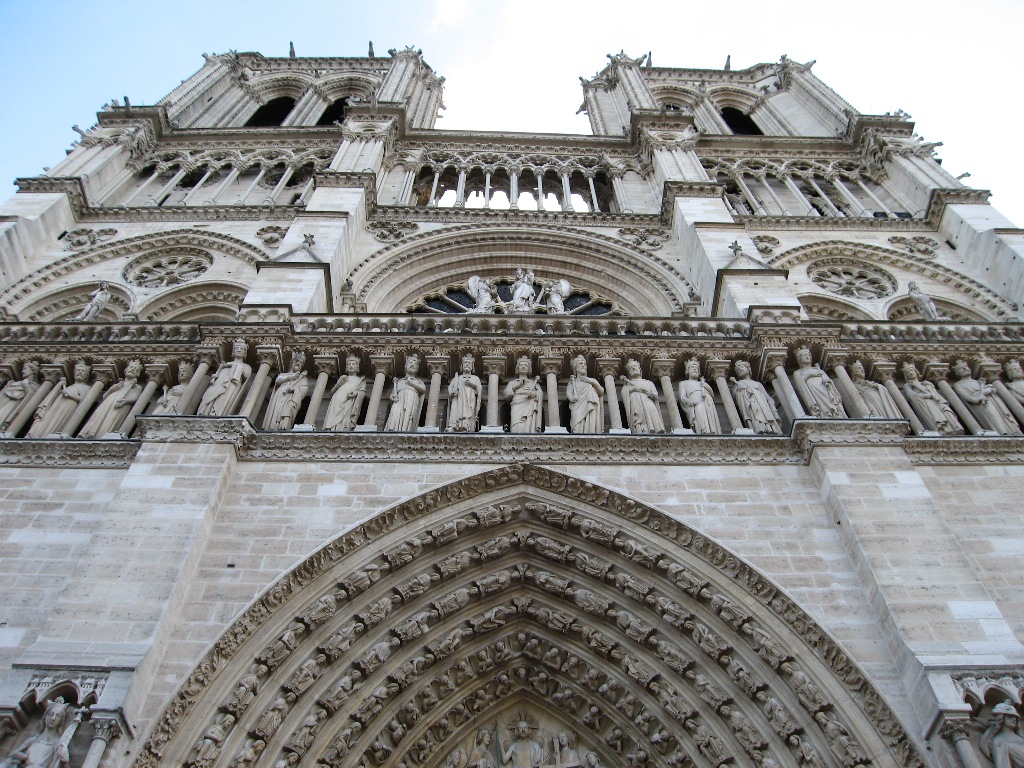 If you walk up close and look up, this is what you see.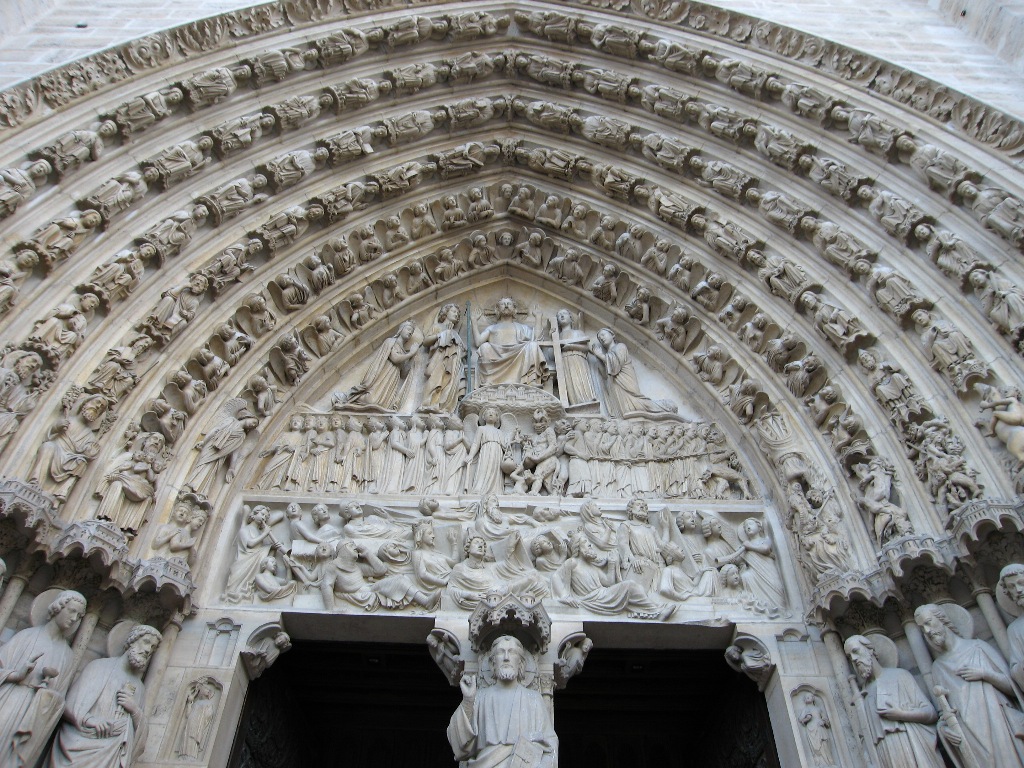 Above the central doors.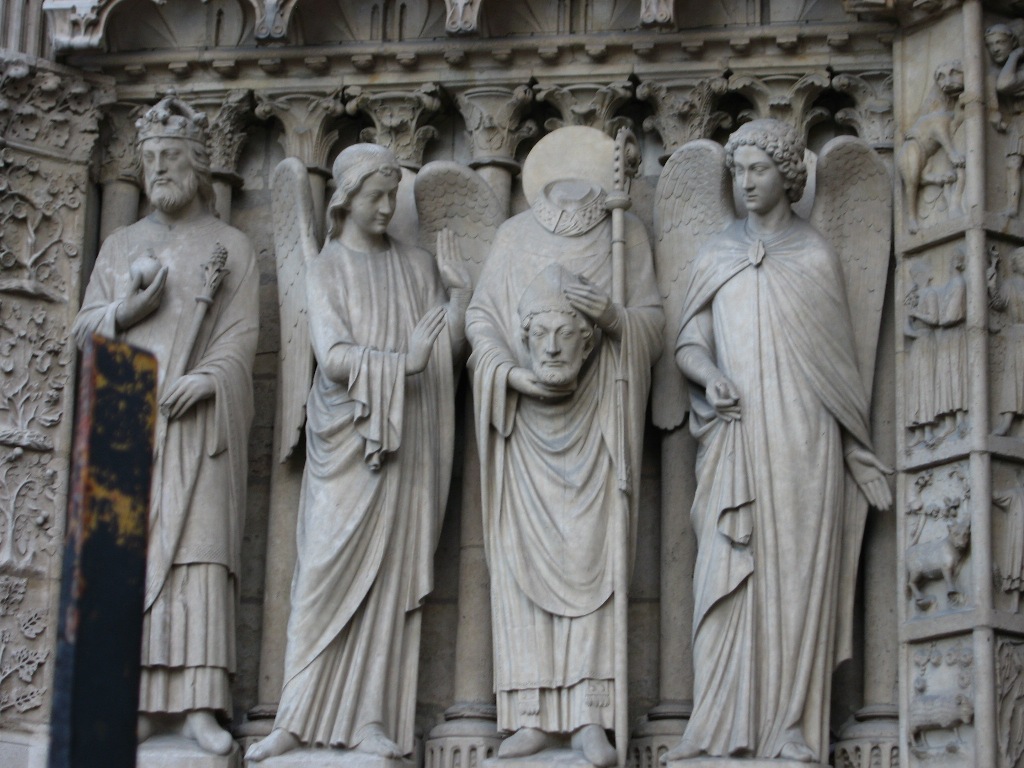 St. Dennis, holding his head. The story is that he refused to repudiate his Christian faith, so was decapitated, but he picked up his head and walked up to Mont Martre, where he found a final resting place. Thus he is always depicted holding his head in his hands. The detail in the carving of all these statues is beautiful. Many of these have been restored. Some of the originals ore on display at the Cluny museum. They have some of the original detail intact and you can see them up close.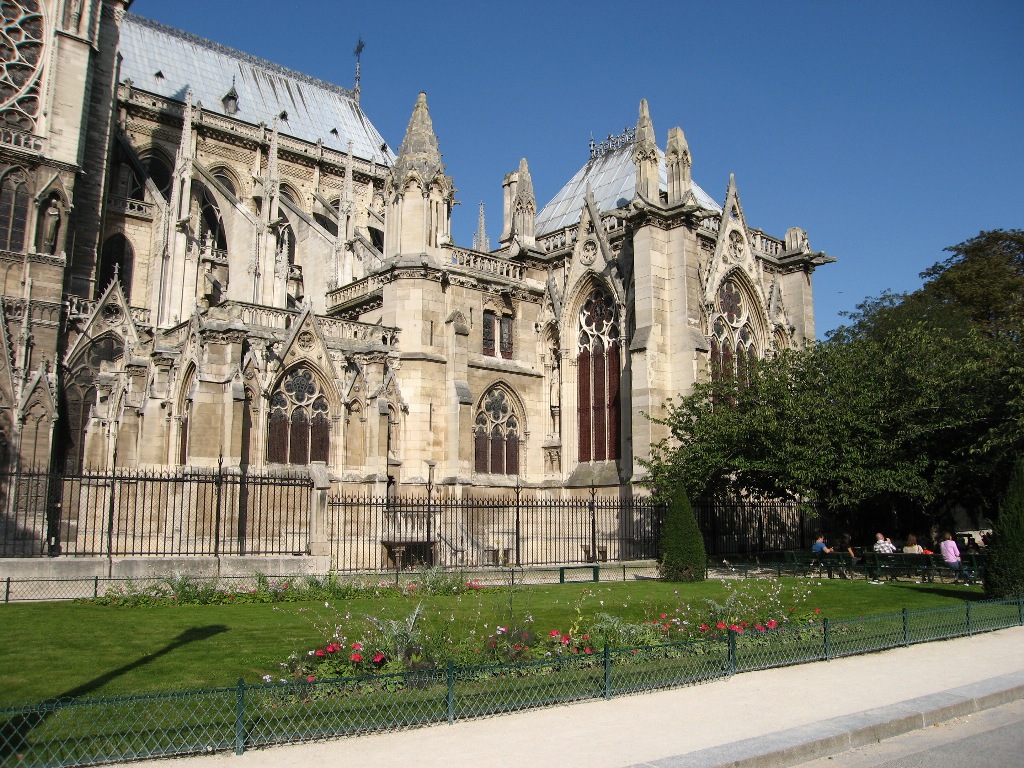 Around the right side of the cathedral is a garden and play area for children,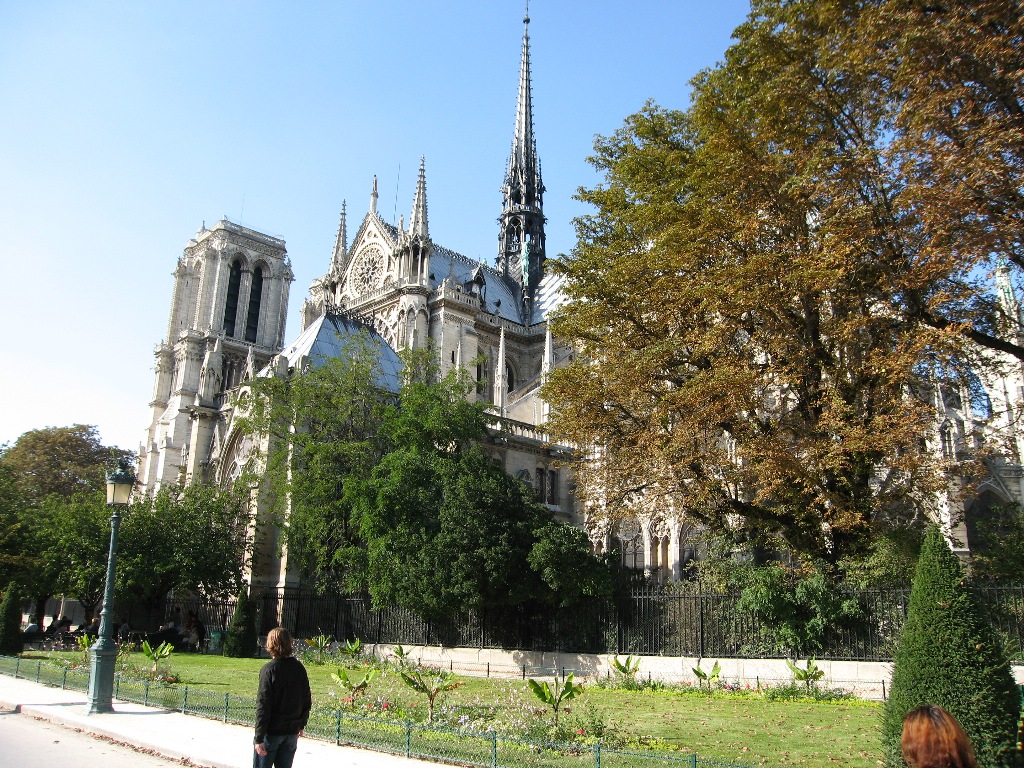 As well as another good spot for a photo or two.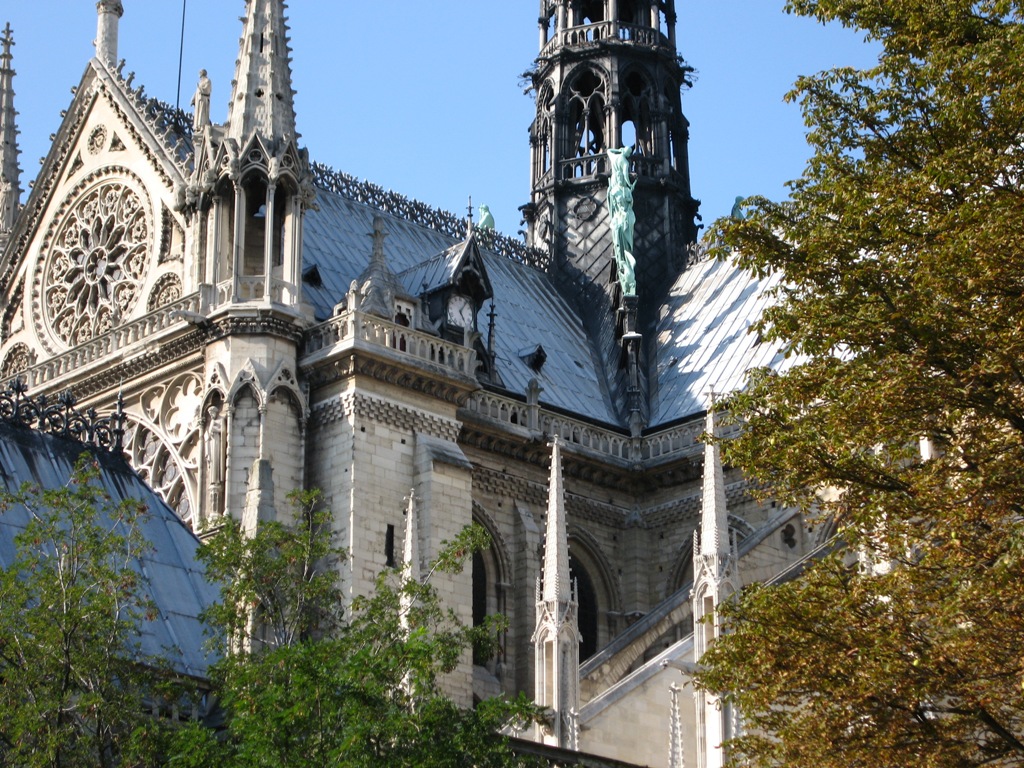 Using a zoom, you can see a bit of the detail that is too high for most people to notice.
One more shot from the back of the fountain and gardens behind the cathedral.