Place des Vosges
This square is mentioned in some of my guide books, but I'd never been here, so this was my first destination. I walked here from our apartment. It took me 25 minutes and was an interesting walk. I'll put some pictures from the walk on another page.
It was a very nice day and the square was crowded. I think this may have been the last day of summer vacation for kids in French schools.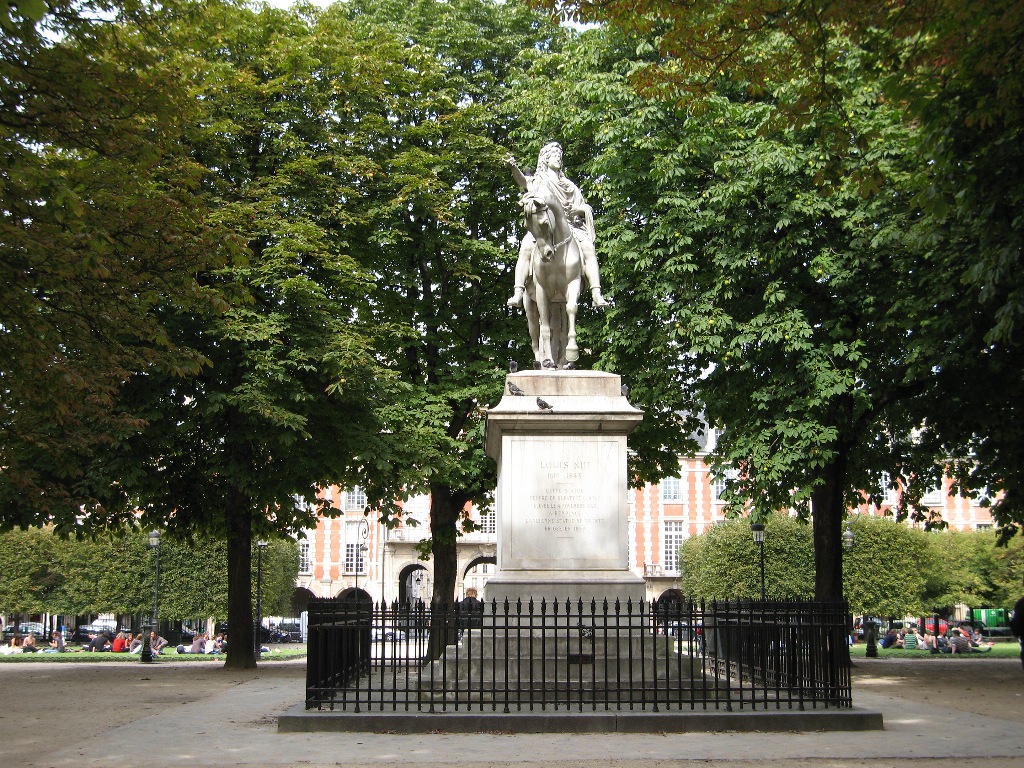 The 'Place' was the first city square designed in a comprehensive fashion. The houses on all four sides were to be the same, with a house in the center of the south side for the king and one in the north side for the queen. The 'place' was built on the site of a former royal castle. The King who lived in it, Henri II, had died of an injury suffered in a joust (in 1559) and his queen (Catherine de Médicis) asked her son to demolish the castle because of the unhappy memories. Two kings later, Henri IV began the building of the square. Unfortunately he was assassinated before the square was completed, so it was his son Louis XIII who inaugurated the square and it is he astride a horse who looks over the square today from its center.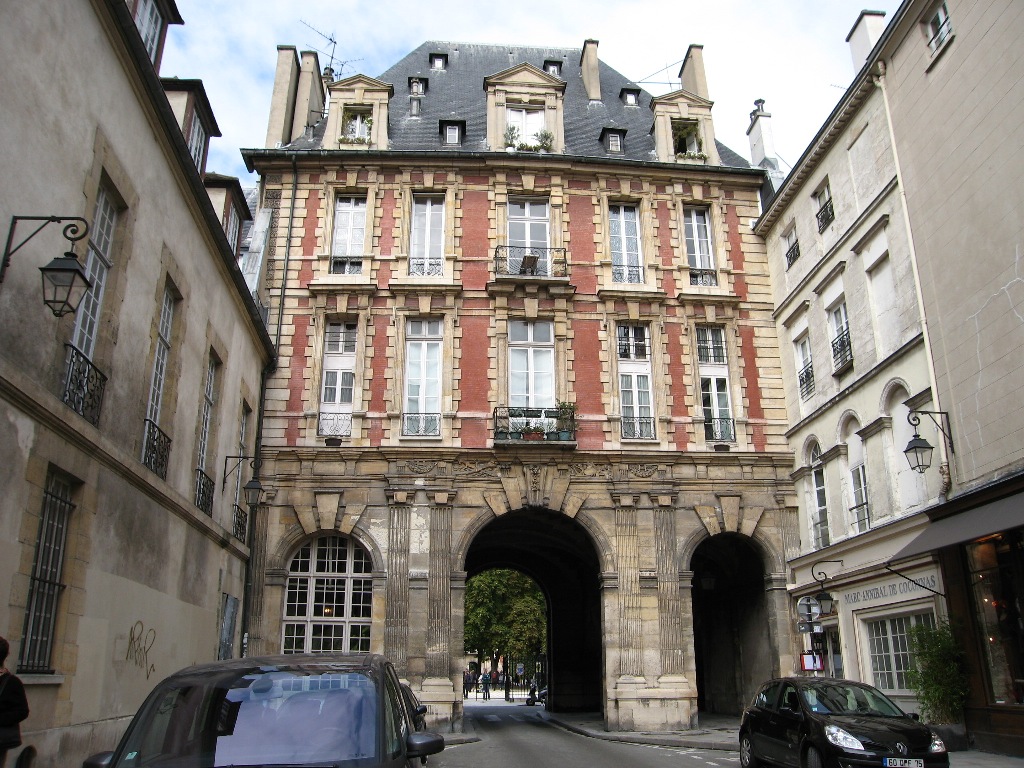 This is taken from outside the south center house (le pavillon du roi) looking back toward the 'place.' This house was never occupied by the king, but rather by his gate-keeper (concierge) and since 1666 has been rented out to various tenants. The enclosed archway on the left contains the modern stairway and entry for the apartments that are in the building today. The arms and initials of Henri IV can be seen above the columns between the arches. Those date from the original construction.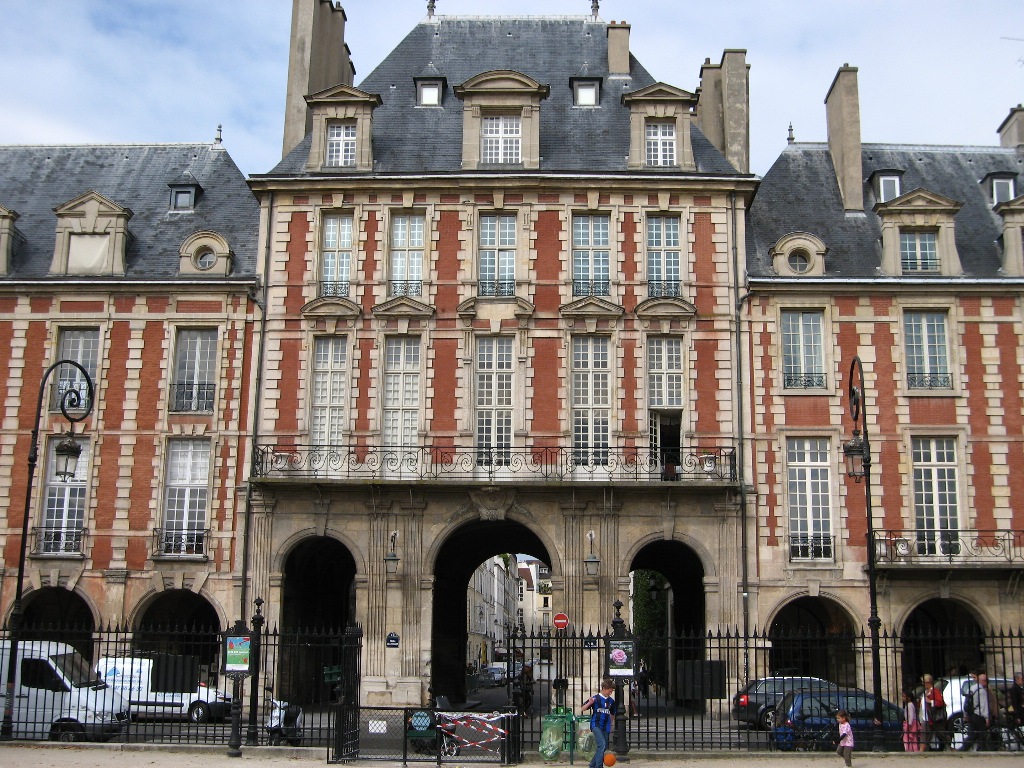 The photo above is of the almost identical pavilion on the north side of the square. This was the pavillon de la reine. This building is now a hotel (Hôtel Pavillon de la Reine) with its entrance and a lovely courtyard under one of the arches on the right.
A closer picture of the pavilion and the street leading out from the 'place.' The rather plain iron balcony is original. Parades used the square and passed through this archway on their way out. I think the queen is having lunch just inside the window on the right. Can you see her?
I realize I didn't take enough pictures of this 'place' to do it justice, so I'll have to visit it again. There are pictures in my book of it taken when the trees are bare, which show the architecture better, so I'll try to go back after the leaves have fallen and see if I can also get some pictures that show the uniform-looking architecture.
Most of the historical notes here came from the book ParisWalks by Sonia, Alison, and Rebecca Landes (mother, daughter and granddaughter.)