Tall Ships - Duluth
July 31, 2010
The HMS Bounty built in 1960 for the movie Mutiny on the Bounty and used also in Pirates of the Caribbean. [A full-rigged ship 3 masts; 18 sails]
The Roseway, built in 1925, used for educational purposes. Patrick was on this schooner in Boston earlier this summer.
The Bounty, the Roald Amundsen from Germany, The US Brig Niagara from Erie, PA and the prow of the Barque Europa from Scheveningen.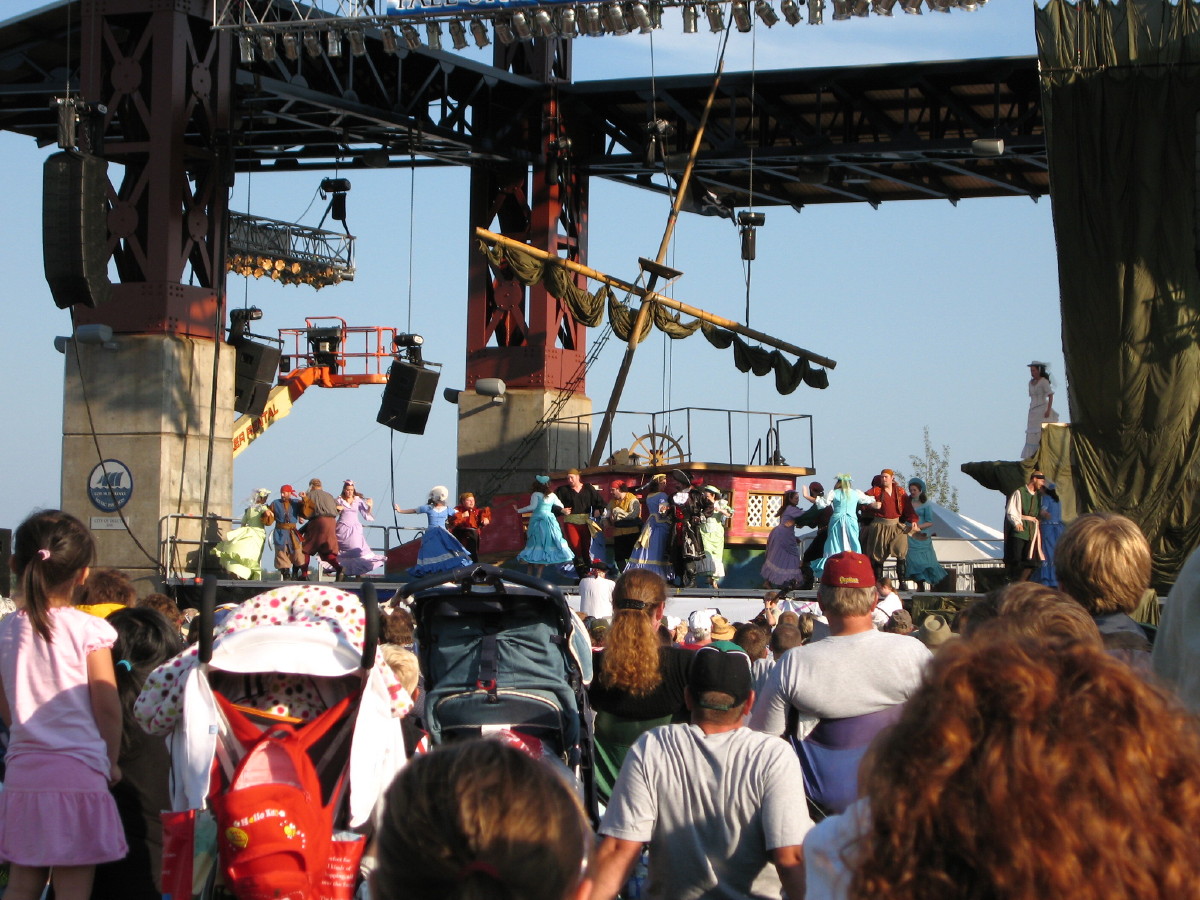 A scene from the Pirates of Penzance. These are the Stanley girls. I had forgotten that the modern Major General was named Stanley.
The sound quality and voices were excellent; the background appropriate. See the laker going by?
A wide shot showing the Duluth lift bridge. The last boat in line is the Coaster II of Marquette, Mi, built in 1933.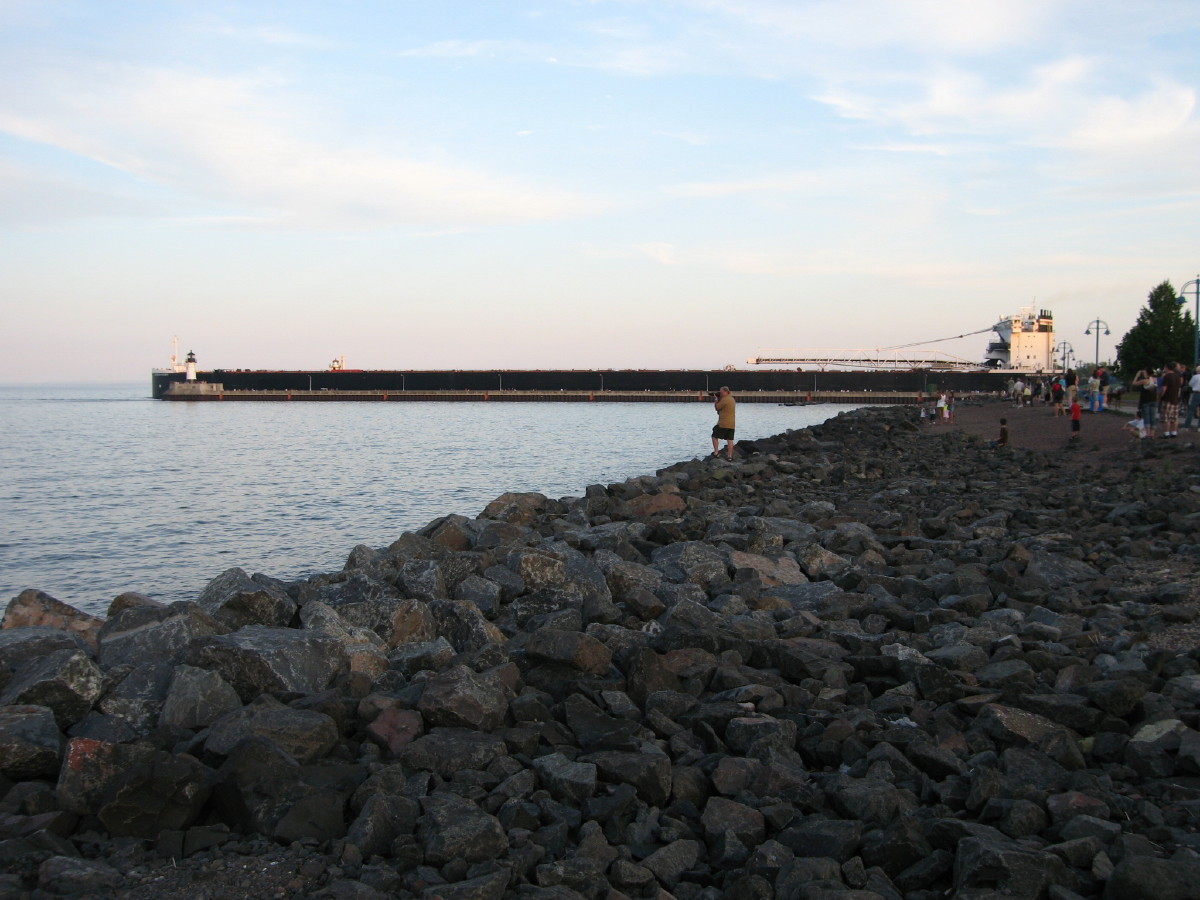 As we walked home the American Integrity was heading out. I've been on the pier before and seen these ships close up, but from back here it looks even bigger. The Integrity is 1000 ft long.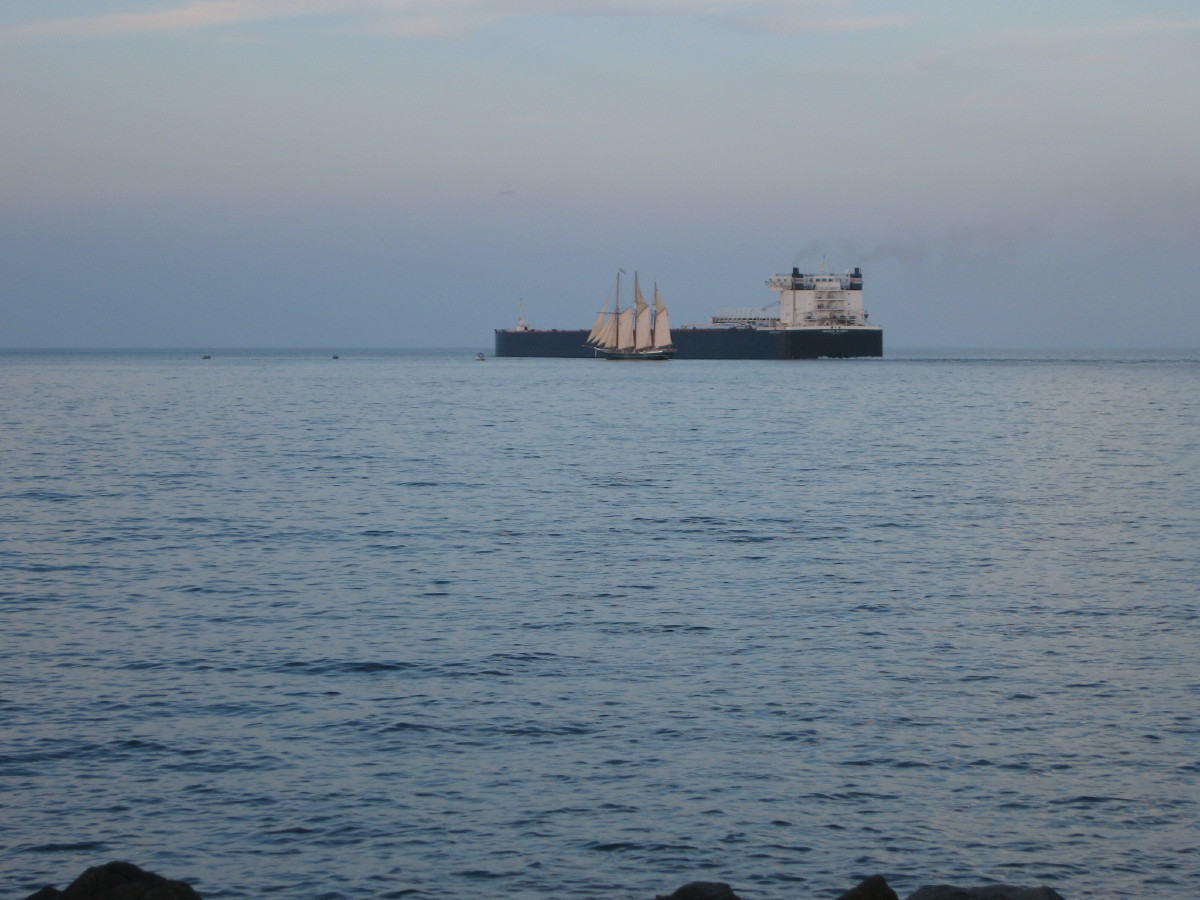 The American Integrity (1000 ft) passes the Denis Sullivan (98 ft) and other boats on its way out of town.