A rainy day at the Jardins des Tuileries
It had to happen eventually--that we would get a rainy day. It rained all day the second day my mother was here.
We went into Paris to the English bookstore and then walked over to the Tuileries gardens.
These gardens are the former palace gardens of the palaces of the Louvre and Tuileries. They are situated between the Louvre and the Place de la Concorde. Once again the plantings are lively and colorful.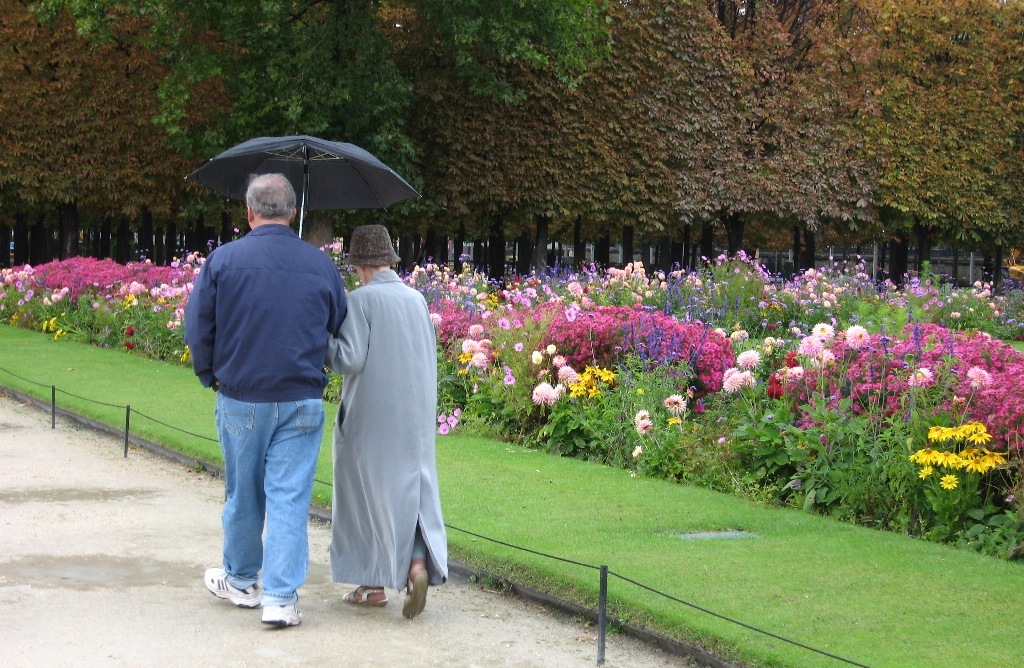 Jim and my mother hopping over and around the many puddles.
Were were looking for a dry spot outdoors to stop for a coffee. This cafe in the gardens looked promising.
It was dry and comfortable under the umbrella.
From this point to the west the garden is filled with are tree-lined lanes. The ducks seem to be enjoying the weather.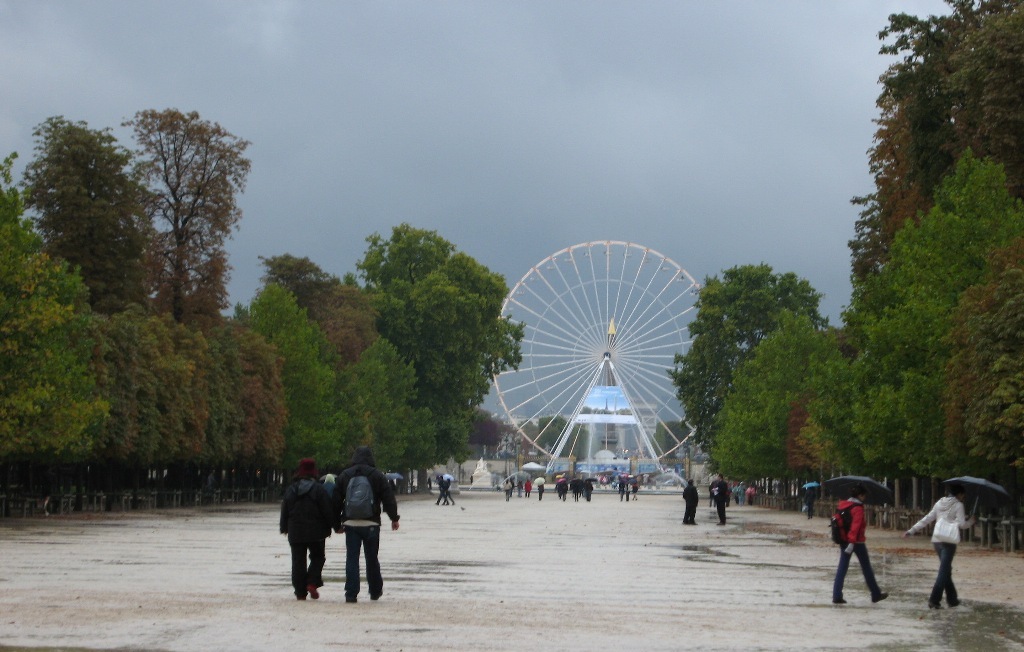 Looking toward the Place de la Concorde and the Champs Elysées. You can just make out the obelisk in the place and the Arc de Triomphe at the end of the Champs Elysées. That carosel isn't always there, but has been for a few weeks.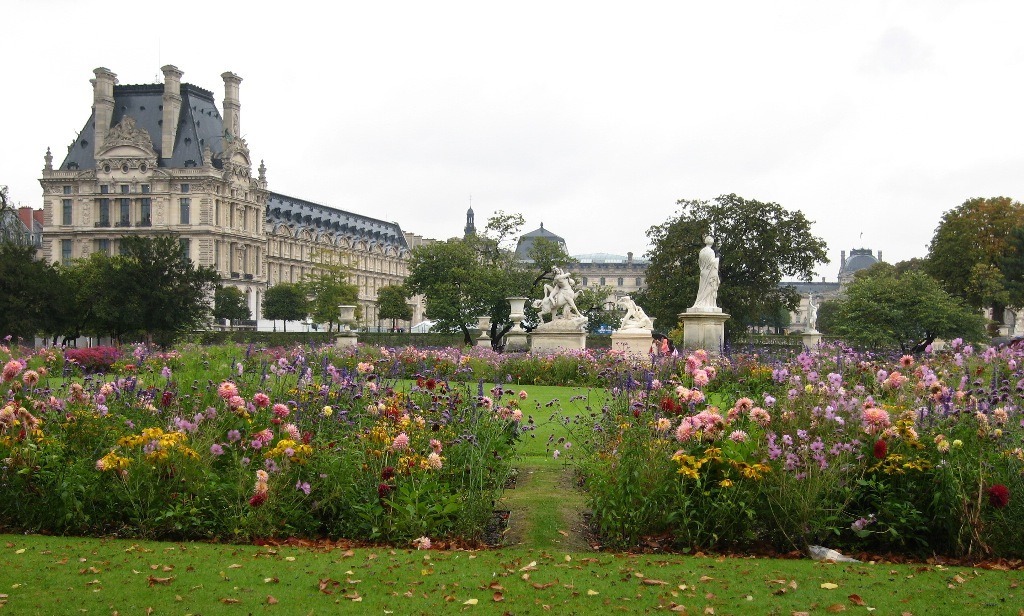 Looking the other way toward the Louvre.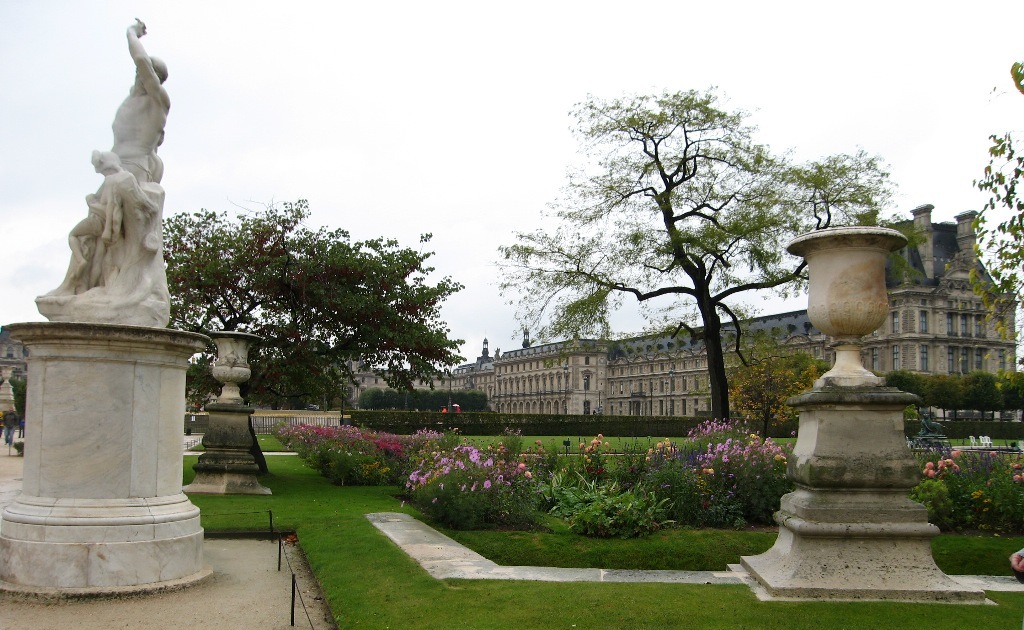 The Louvre again between the statues.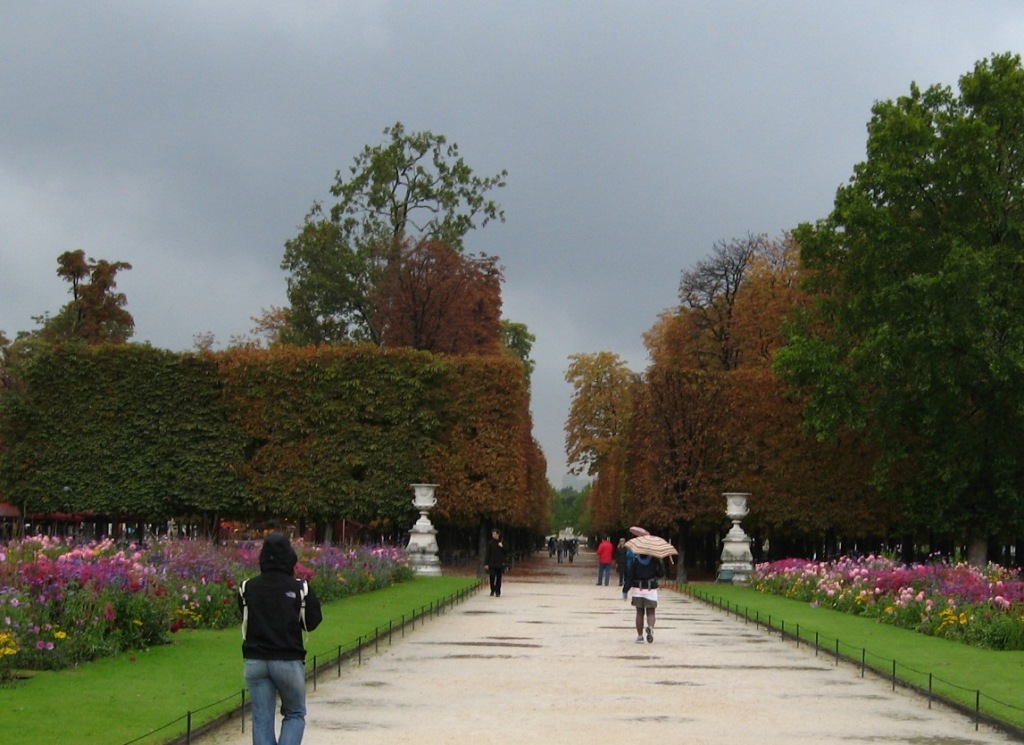 And another look back toward the west and the trees.