Some places we visited around Taipei
April 23-May 3, 2010
A pond on the grounds of the Lin Family home in Banciao. This is a house museum, but on the day we were there only the grounds were open.
The grounds were quite interesting. This is a wall separating two courtyards.
This hall was open on one side to the gardens.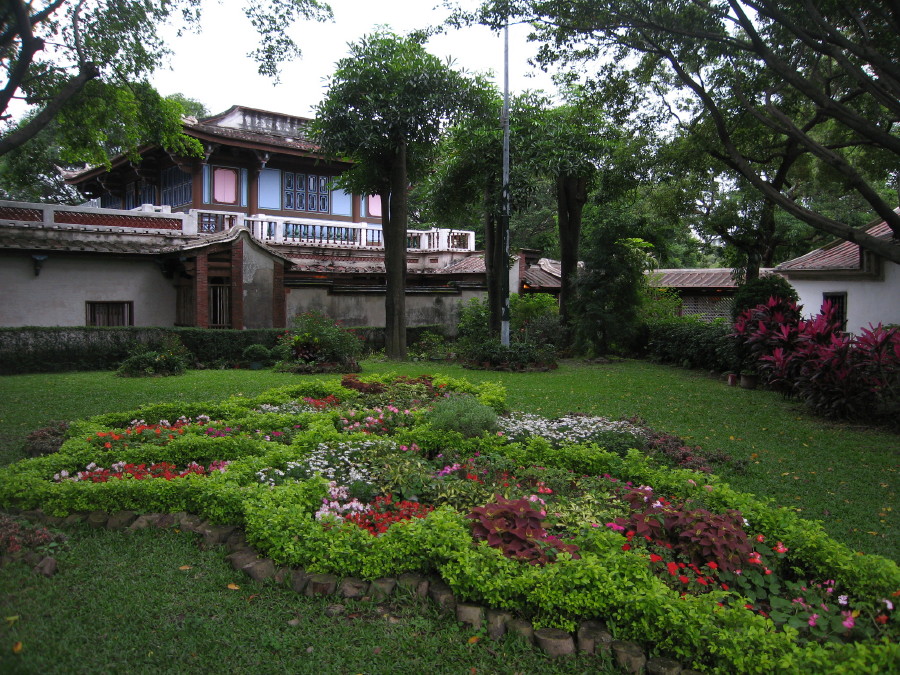 We spent a good hour or more just wandering around the gardens.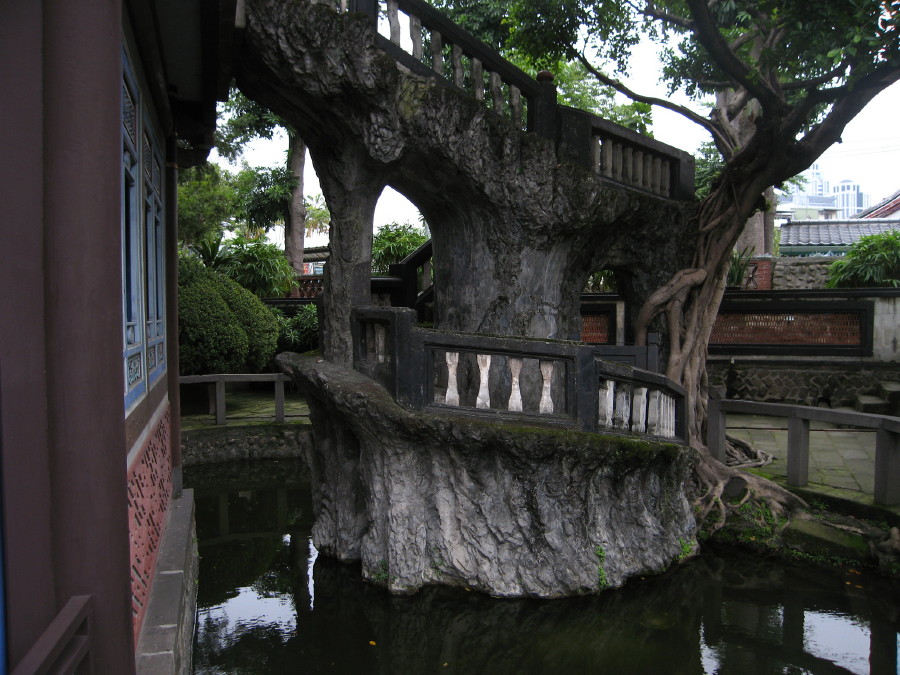 A concrete stairway built to look like rocks and trees?
There were dark tunnels, bridges, stairways and little passageways all over the gardens.
Concrete trying to resemble nature, walkways, a little lighthouse, pond and pavilion.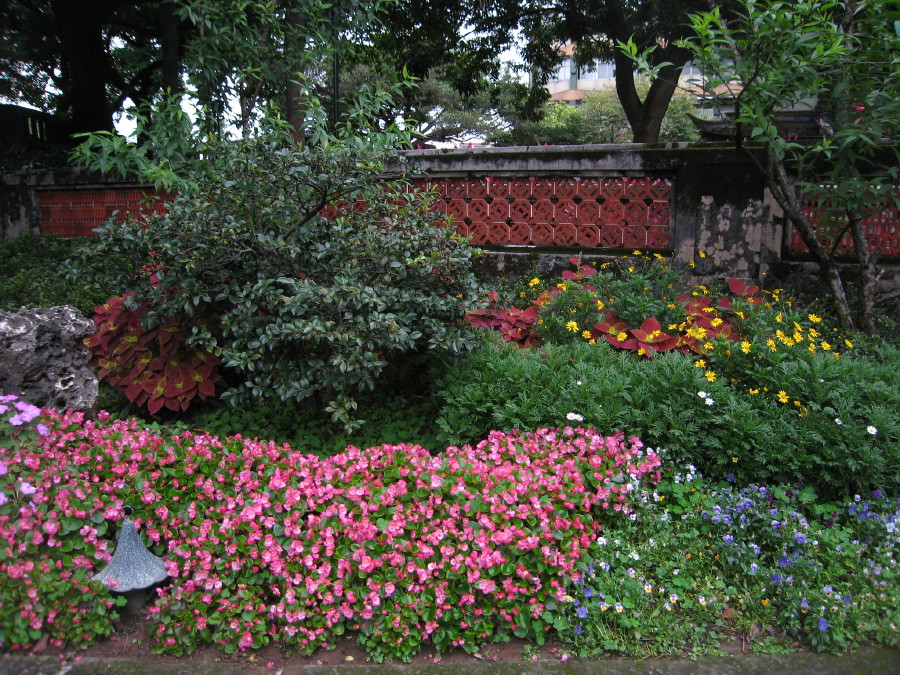 And real flowers.
____________________________________________________
On my second Sunday there we visited Danshui, a popular tourist spot on the harbor in Taipei.
The kind of shops and food stalls you see on boardwalks of coastal cities anywhere.
Looking out towards the Pacific Ocean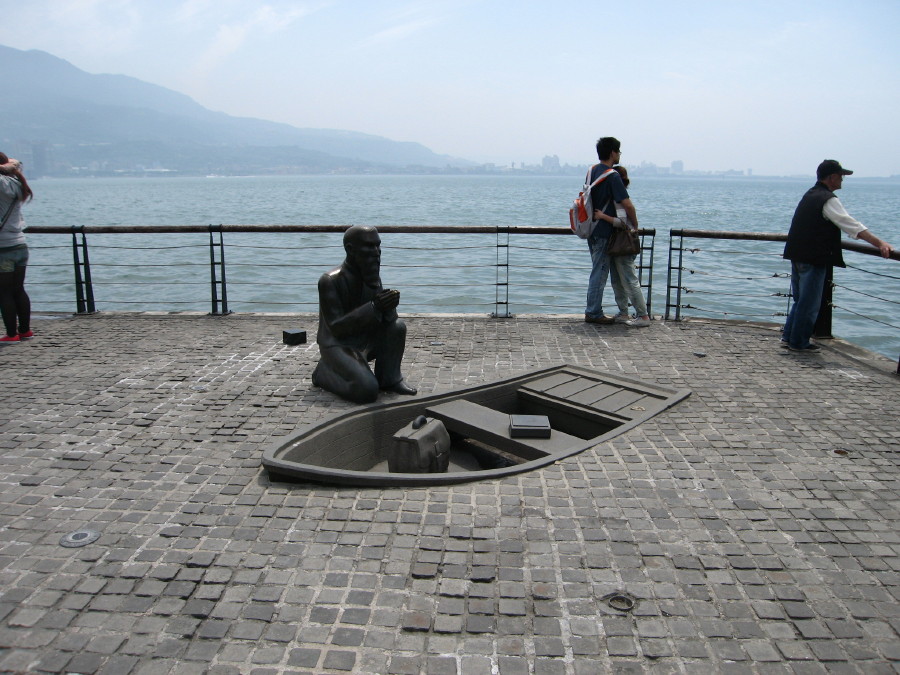 A memorial to George Leslie Mackay, Presbyterian missionary and educator from Ontario, Canada.
Fort San Domingo in Danshui was originally founded by the Spanish in the 17th century, then used by the Dutch and later as the British Consulate. It is today a historic museum.
Aletheia University, formerly Danshui Oxford (University) College was founded in 1872 by Dr. George Leslie Mackay, a missionary from the Canada Presbyterian Church. It was originally named for Oxford County, Ontario. (Wikipedia) It is today a 4-year college and the oldest institution of higher learning in Taiwan.
I think this is a Presbyterian Church in Danshui.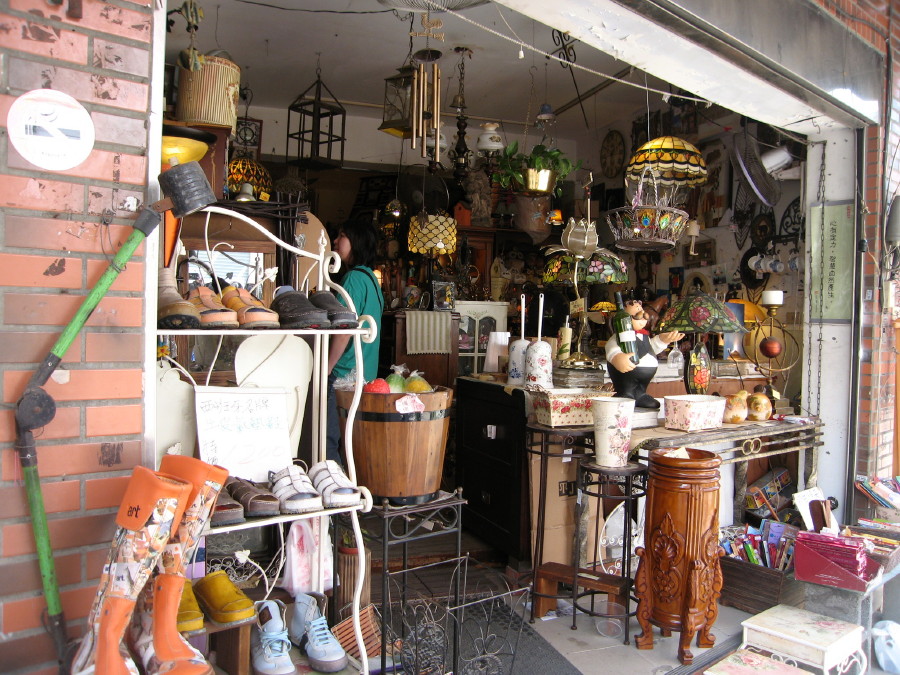 An antique shop
Interesting painting on the walls here.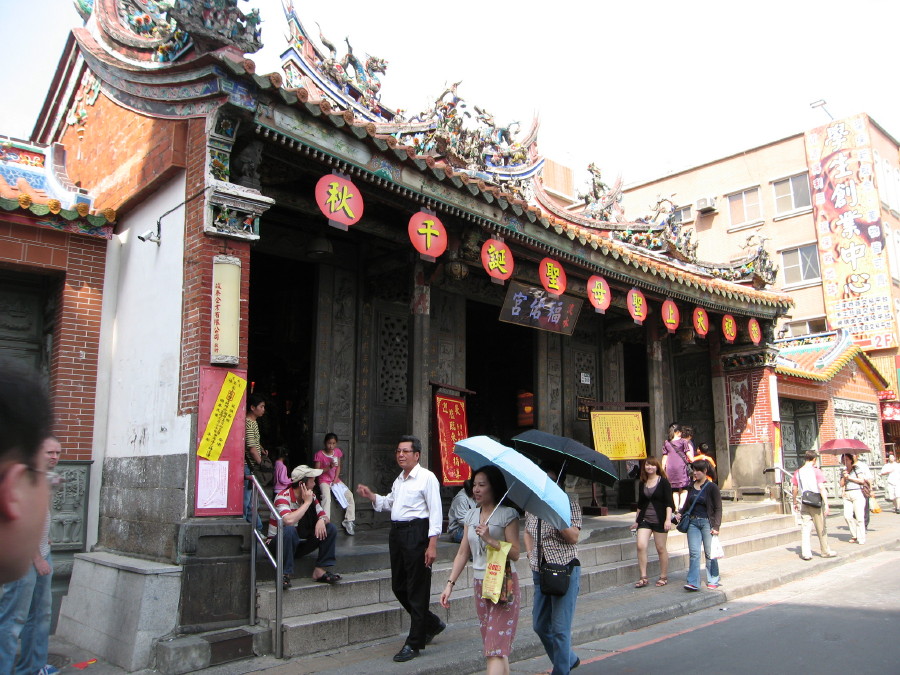 A Buddhist temple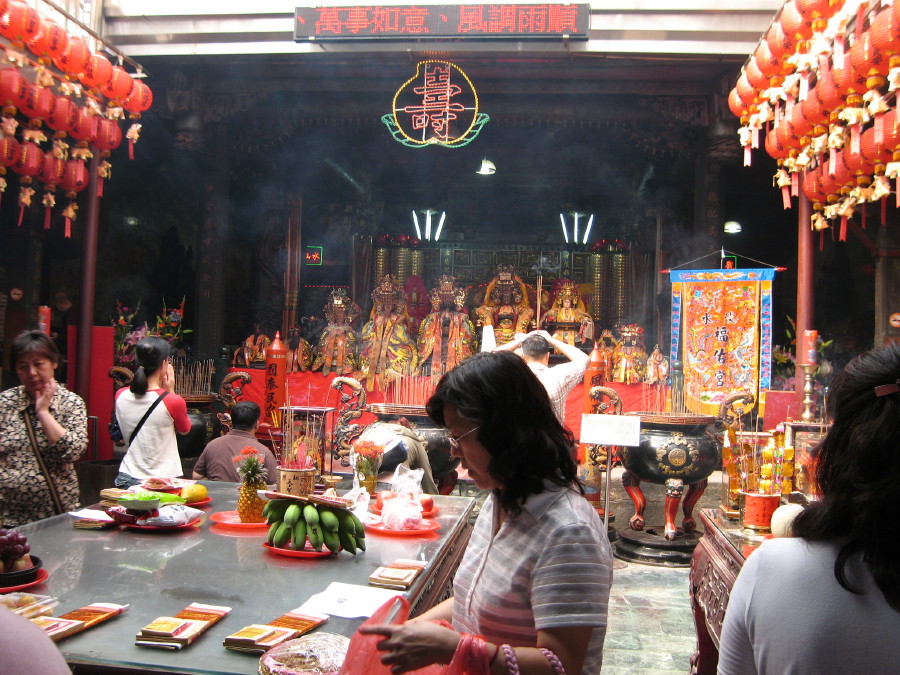 Inside the temple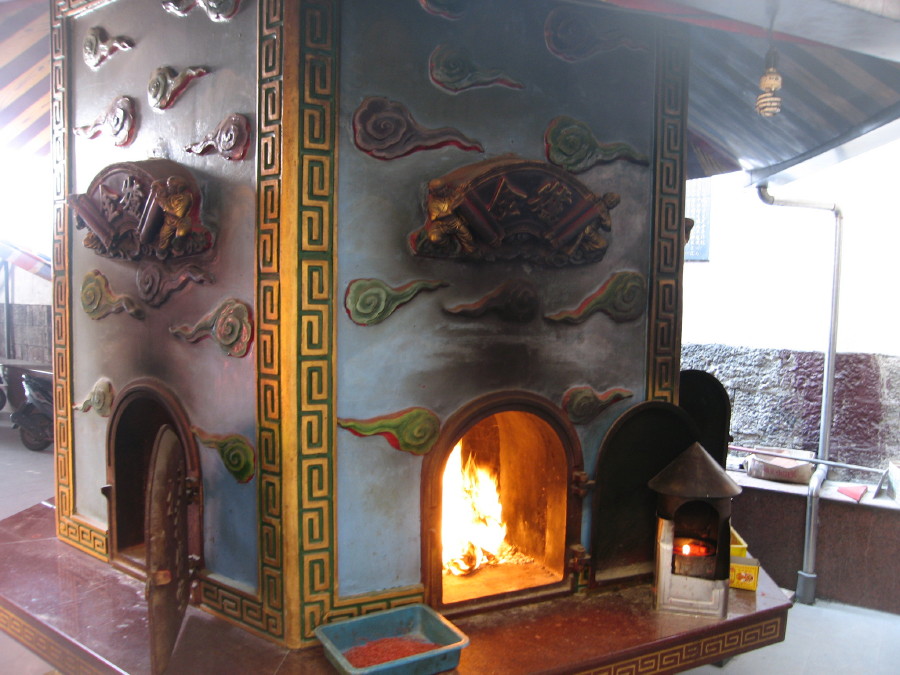 A furnace for burning the phony money that you can buy at the temple.
______________________________________________________________________________________
And one day we hiked to the top of Mount Qixing in Yangmingshan Park just outside of Taipei.
Patrick heading up the trail. At this point we didn't know that we would be climbing for about 1 1/2 hours.
The fumaroles emitted a sulphurous vapor, but we only smelled it when it was nearby.
A fumarole that stopped smoking?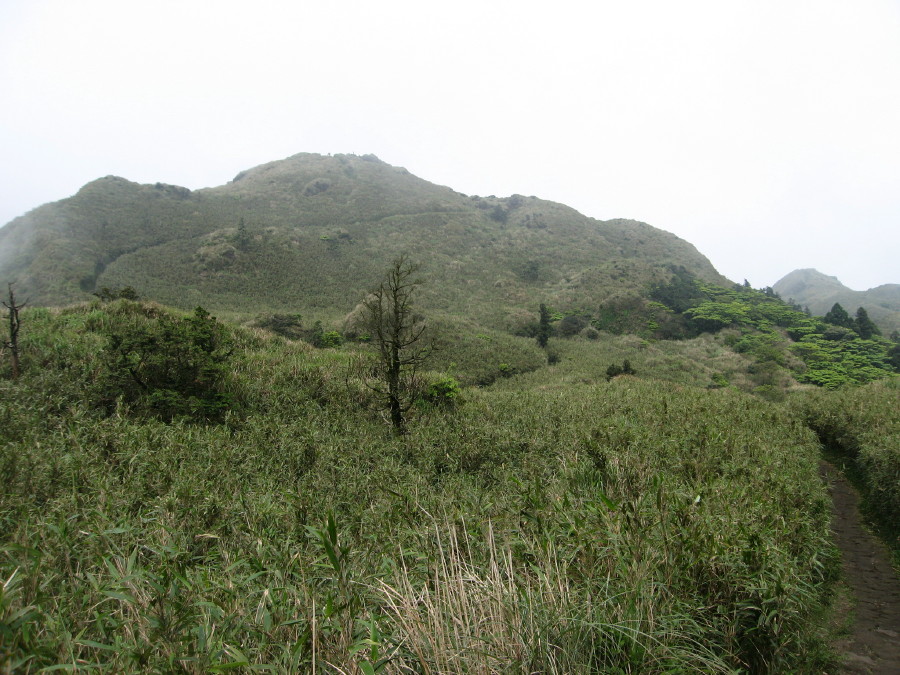 That's our destination. You can see the trail winding its way up there.
We made it! It was cool up here.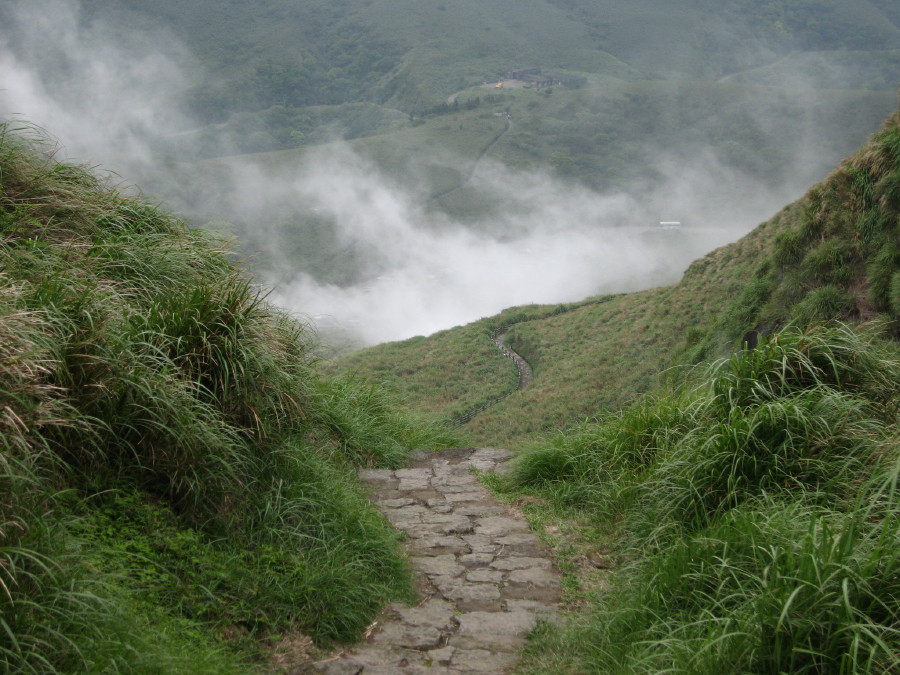 Heading down again. I was glad the trail wasn't wet.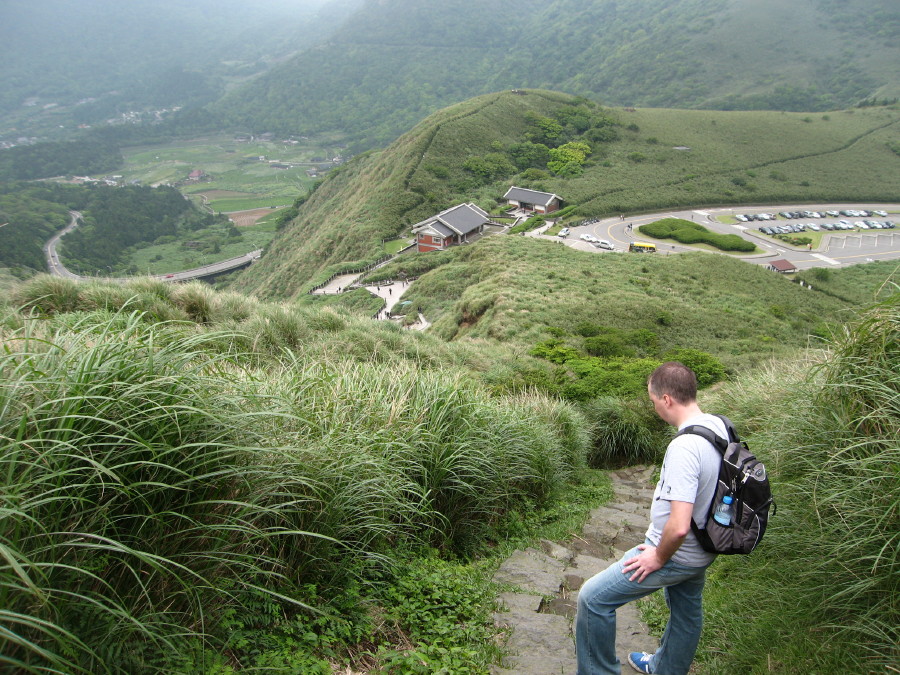 The visitor center and our destination below us.
Before getting back on the bus, we walked over to get a closer look at one of the large, active fumaroles.
Other Taiwan pages: Taipei; Taroko Gorge National Park
Back to Asia Index page on Ceci's web site