Ankara - METU (Oct. 27-31, 2009)
We stayed at the guesthouse on the campus of the Middle Eastern Technical University or METU. This is a view from our little balcony. Ankara has a lot of stray cats.
A walkway in the center of the University. All the trees on campus were planted after the campus was established.
Yes, all the trees.
This is one of the buildings of a museum on campus.
And these cars are museum exhibits.
As well as these.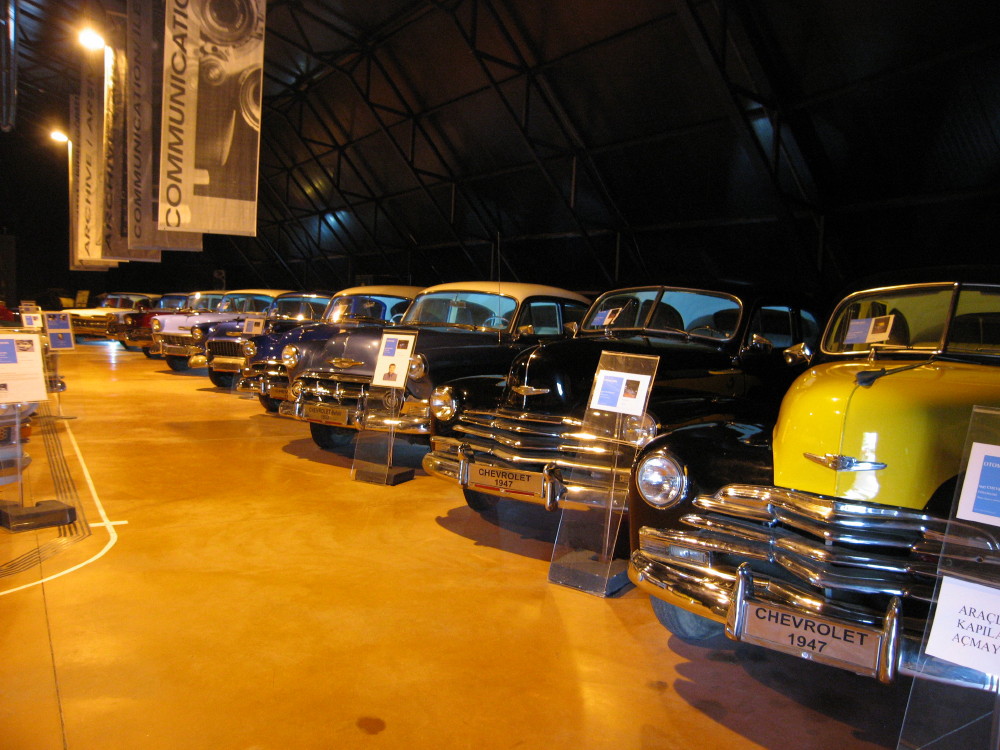 And this one.
The museum had lots of other stuff, but you don't want to see pictures taken in a museum.
One day we went out to this lake, which also belongs to the University.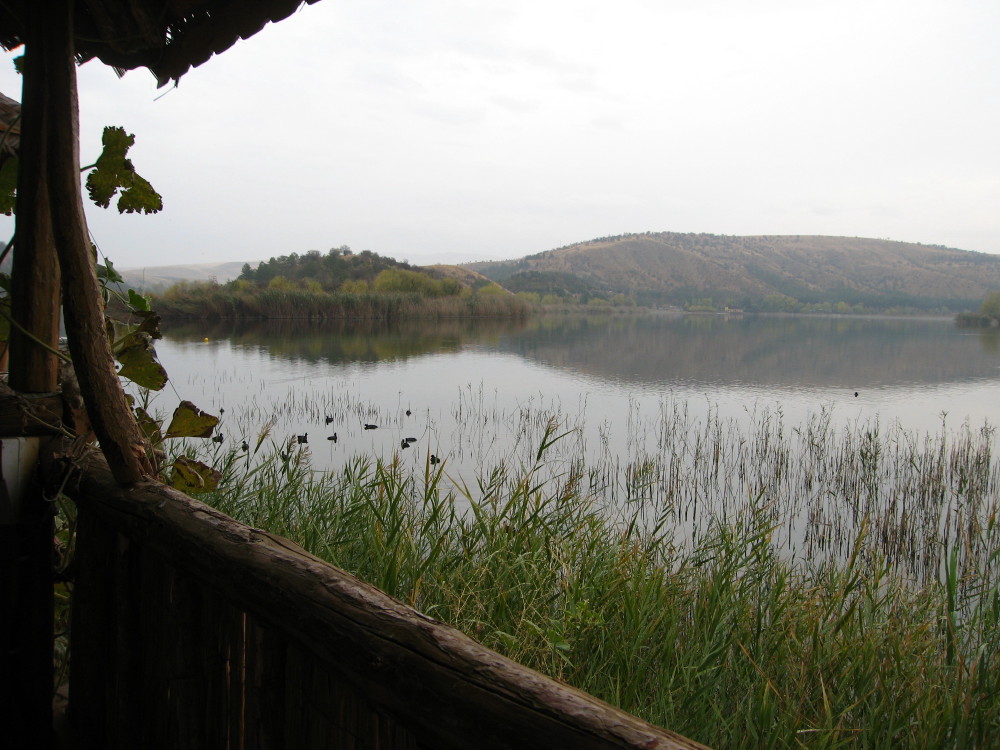 There were shelters along the lake shore, where we stopped for a cup of coffee.
Another view of the lake.
The day after Turkey's independence day we went to the Ataturk Mausoleum and museum. The approach is along this walk flanked with lions.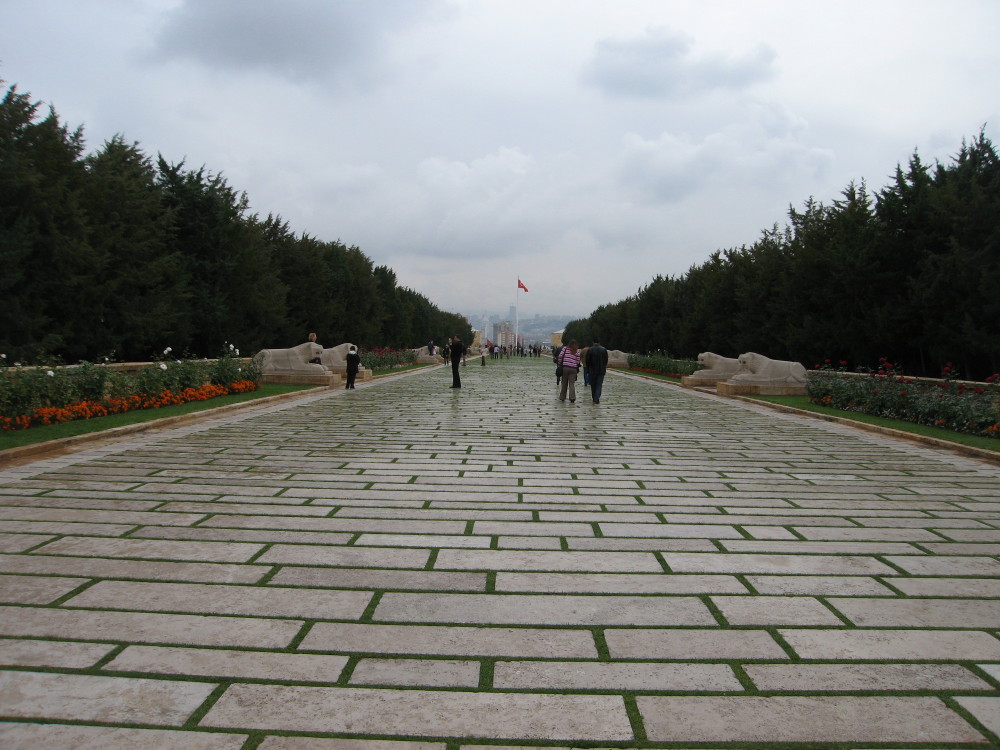 Here we are in front of the mausoleum.
The interior.
Looking at the square from the steps in front of the mausoleum. There had been a national celebration with speeches here the day before. One of the exhibits showed pictures of famous people (including President Obama) visiting the tomb of Ataturk. There was even a picture taken the day before of the Turkish president making a visit here.
The next day we went to the museum of Anatolian history.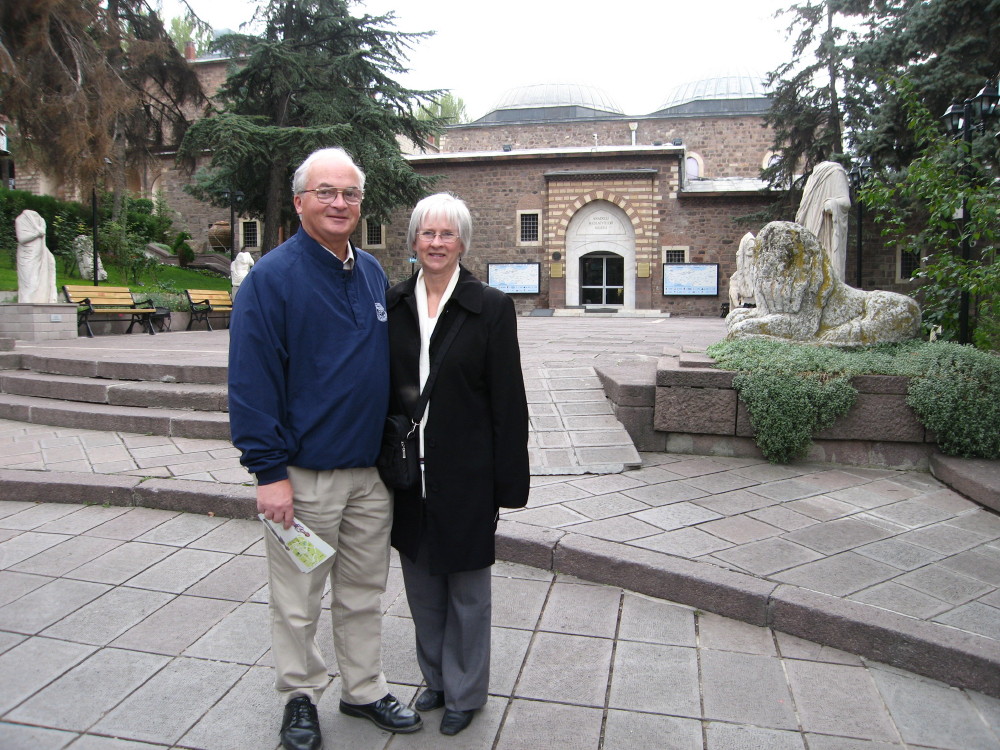 This was a beautiful, new museum with fantastic artifacts.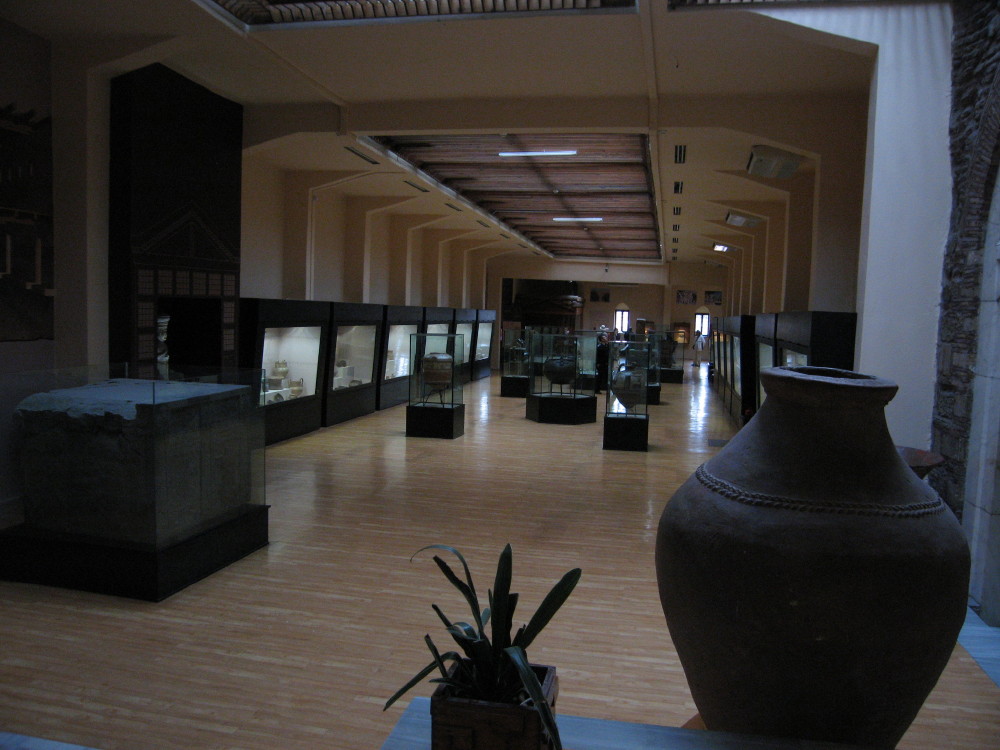 From there we went to a restaurant nearby, passing this street on the way.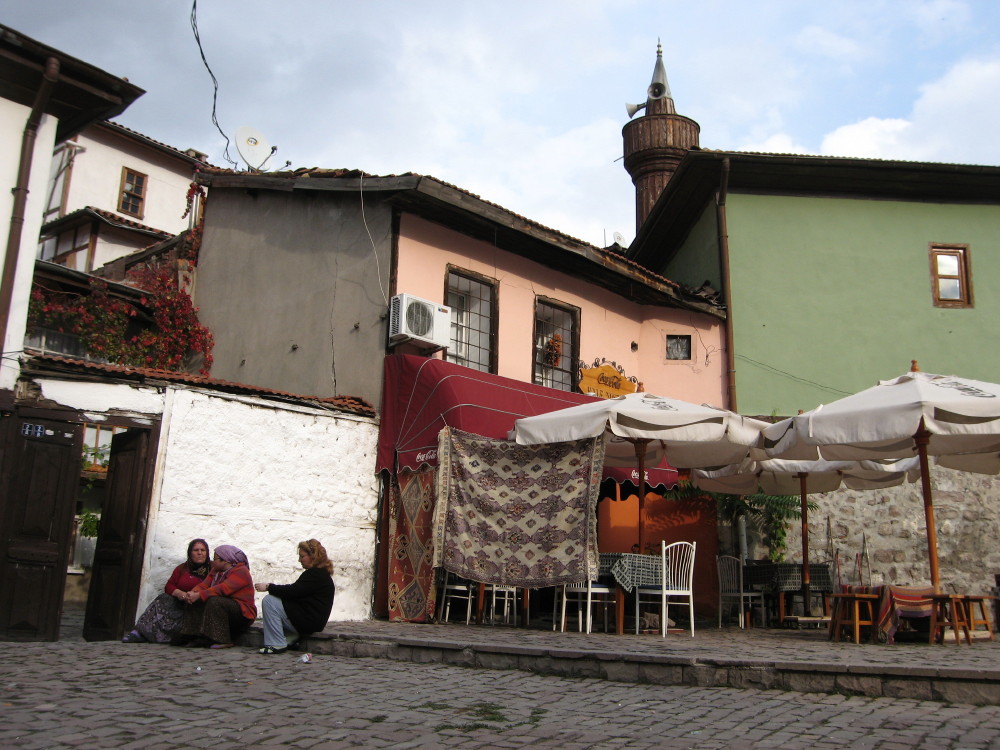 This is the entrance to the restaurant, which was at the top of this building.
Inside the building were displays showing life in traditional homes in Turkey and demonstrations of traditional cooking.
This was our table with a view overlooking the city.
We ordered a long pizza, which was called a "cigarette pie." The waiter dressed up and cut it for us using a large knife and very quick motions.
The view outside the window.
Jump to the Beypazari page.
Back to Ceci's home page.