Beypazari, Turkey (Oct. 29, 2009)
Our hostess took us to Beypazari on Turkey's national holiday. If you'd like to know more about this village, here is a link to an interesting article on Wikipedia.
Having so far only visited Istanbul and Ankara we didn't realize Turkey had landscapes like the American southwest.
We parked outside a restaurant at the edge of town.
Below is the sign to the restaurant, which was below the road.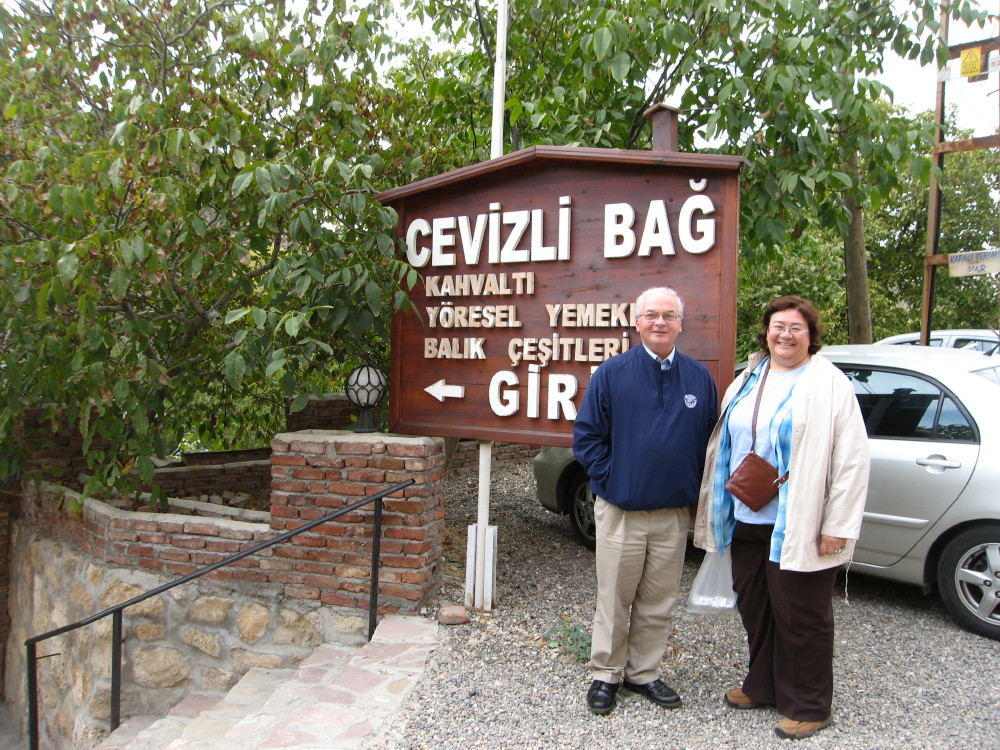 There were lots of tables in the garden. They were all large tables, so we took this one, even though there were just the 3 of us.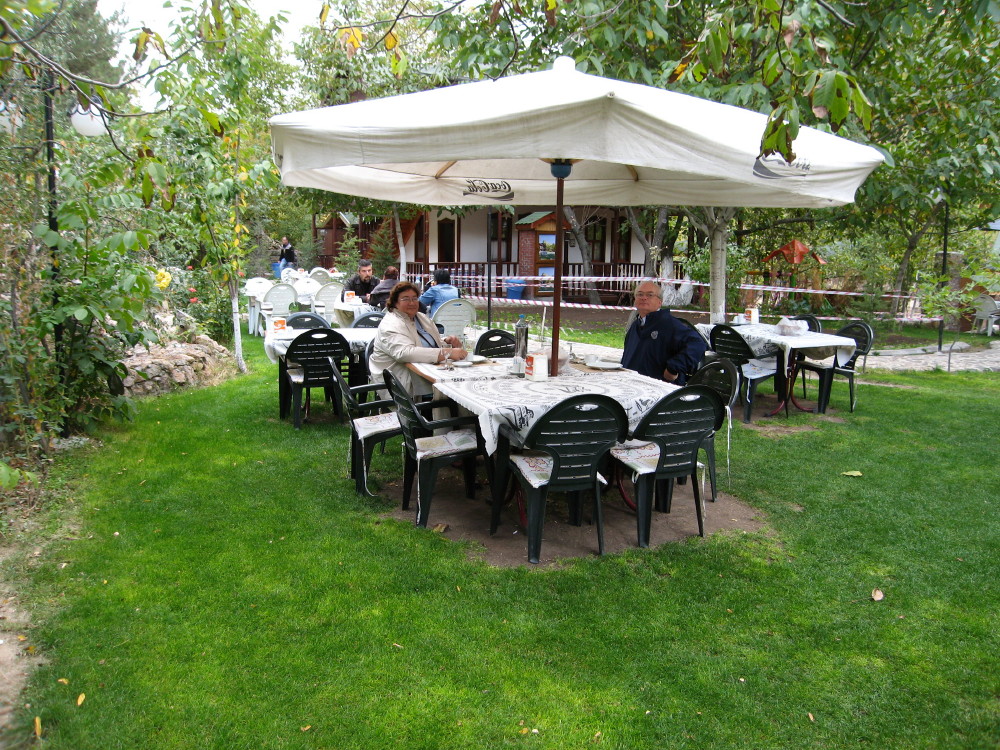 Another view of the restaurant.
I walked down just a bit farther to see what was at the edge of the garden and found this dry wash.
After a delicious lunch of Turkish specialties, we went into the town. We passed a fountain where some boys were playing.
Here we found the streets lined with shops. This one is selling tablecloths or scarves, made locally. Many are made with stamps.
In another shop a man was weaving cloth.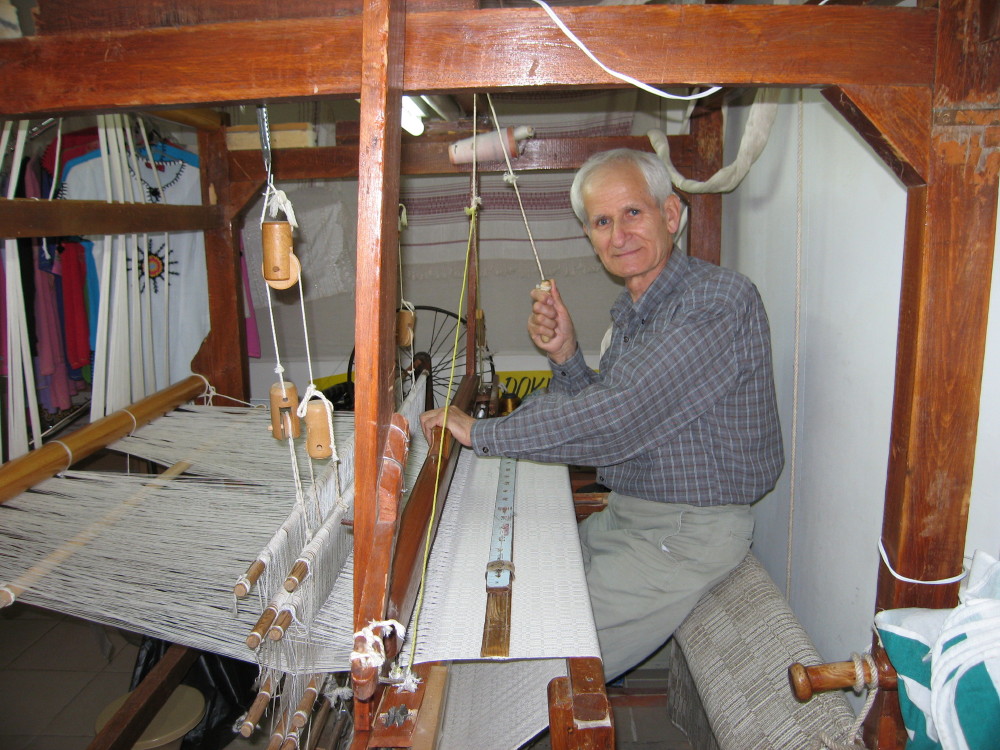 And in the next one a woman was weaving in a different style. We bought some things in each of these shops.
And here are some pendants made of glass.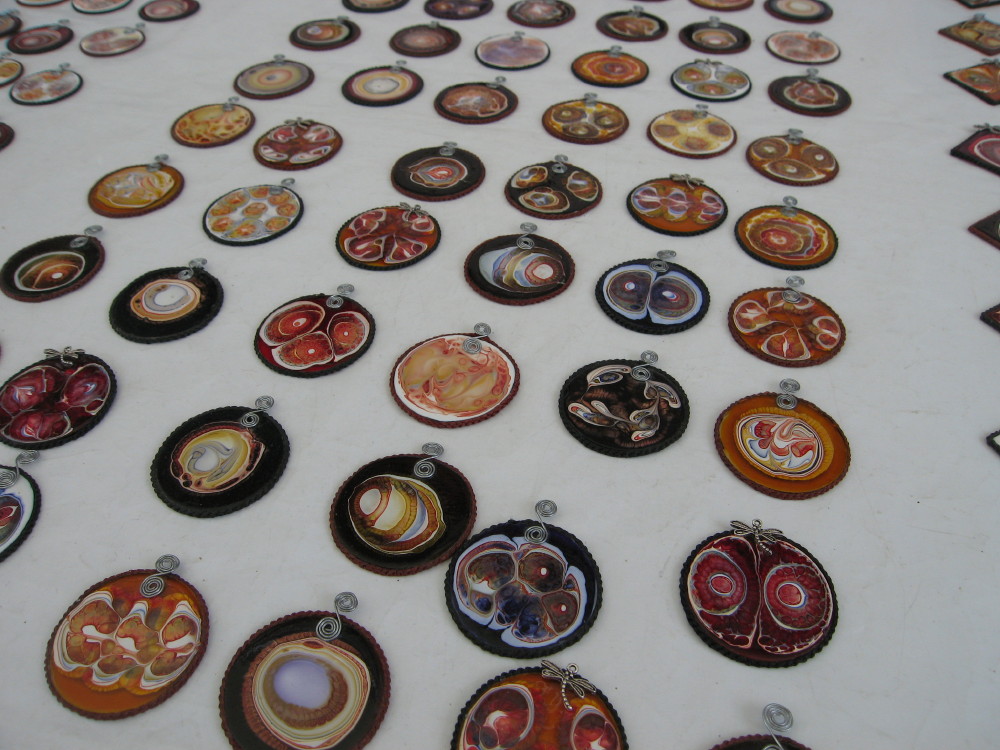 Looking down into the center of town.
There were also shops selling food--here freshly grilled bread.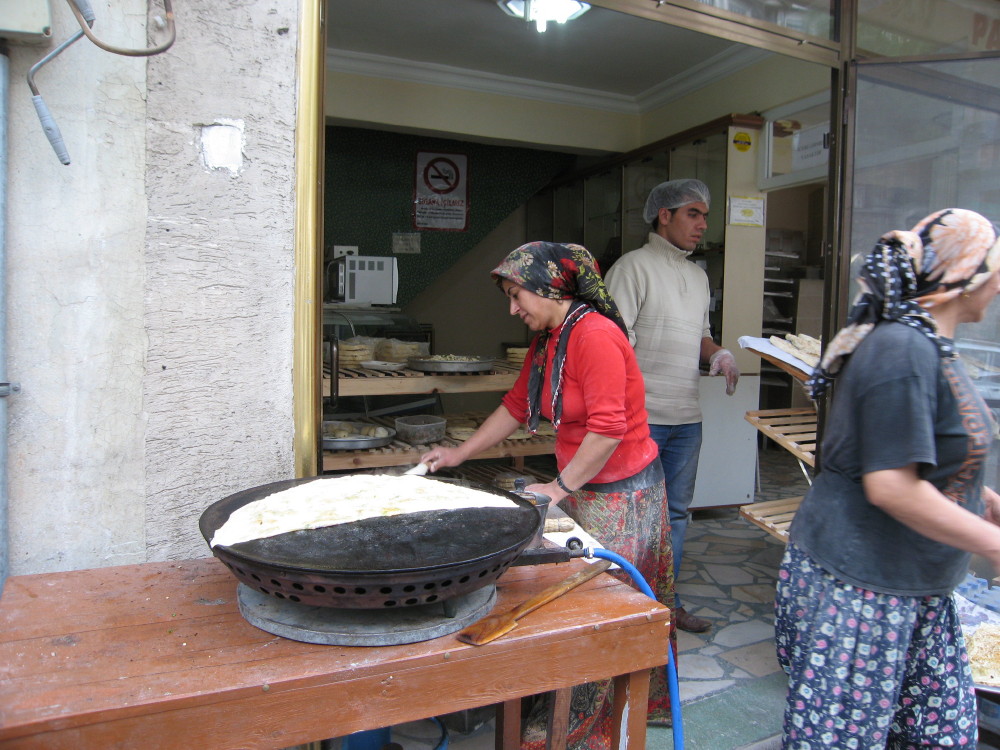 Many aspects of this village reminded me of an Alpine village in Europe.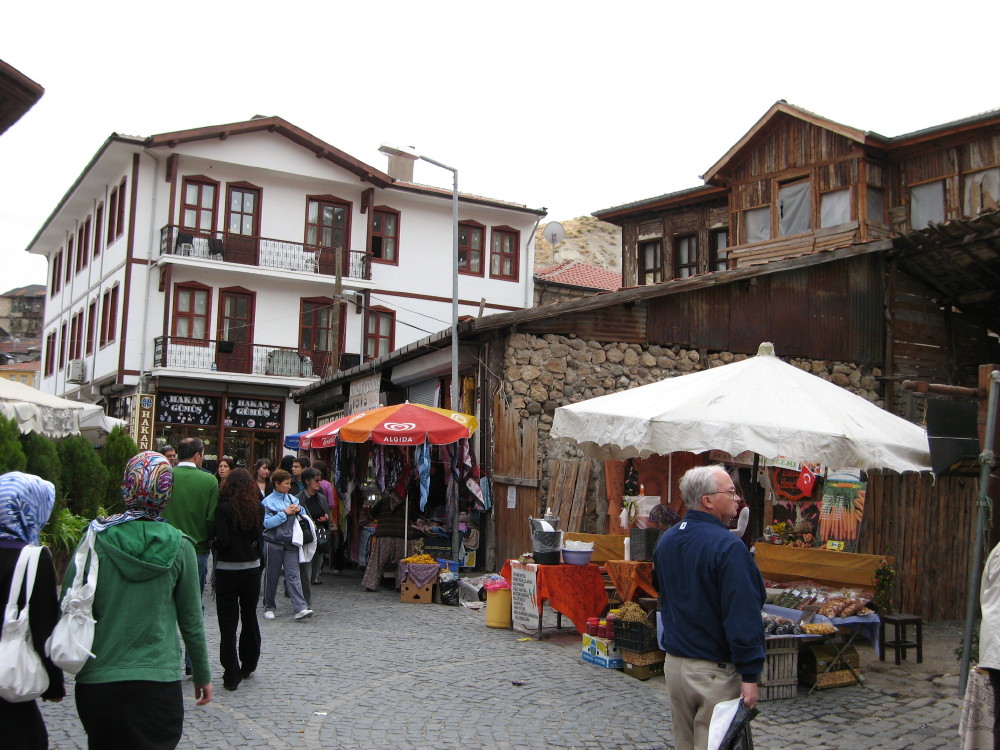 This could almost be a beer garden in Switzerland, but for the Turkish flags.
I don't read Turkish, but occasionally was able to sound out some things.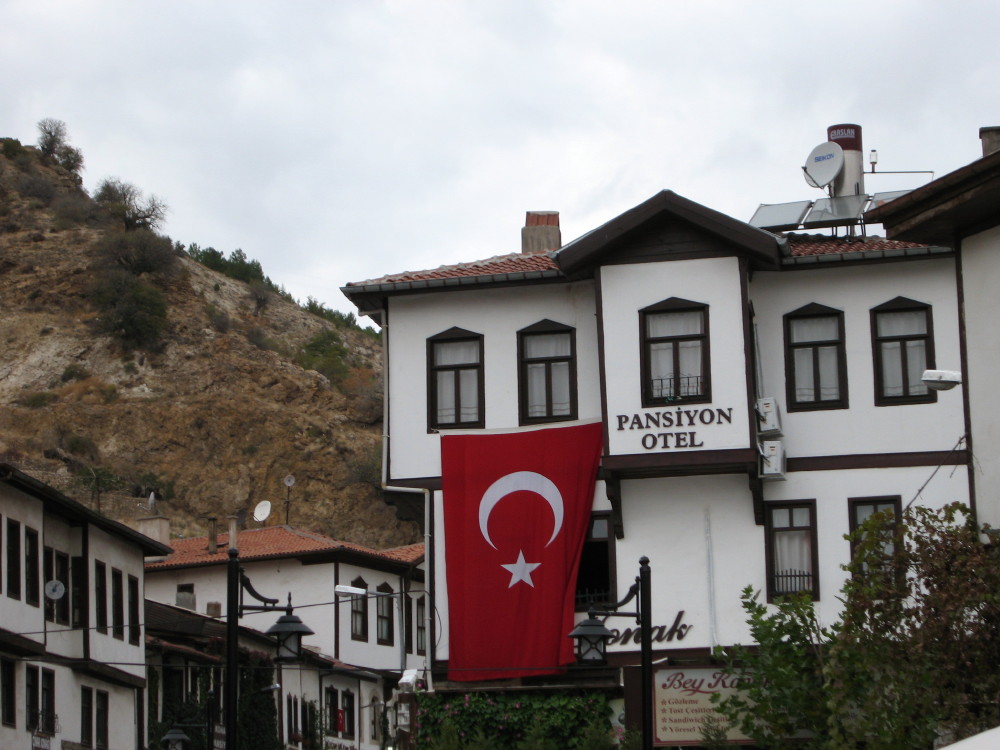 They even had bells for livestock.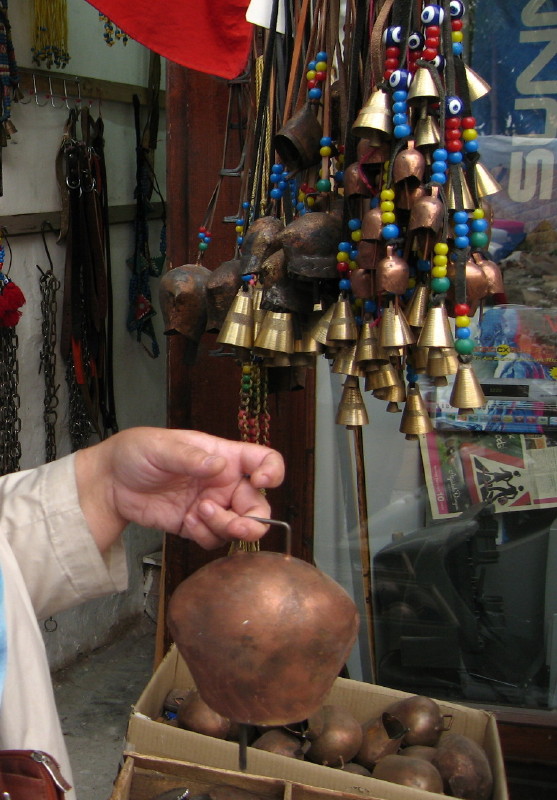 Beypazari is famous for 80-layer baklava.
Another view of the town.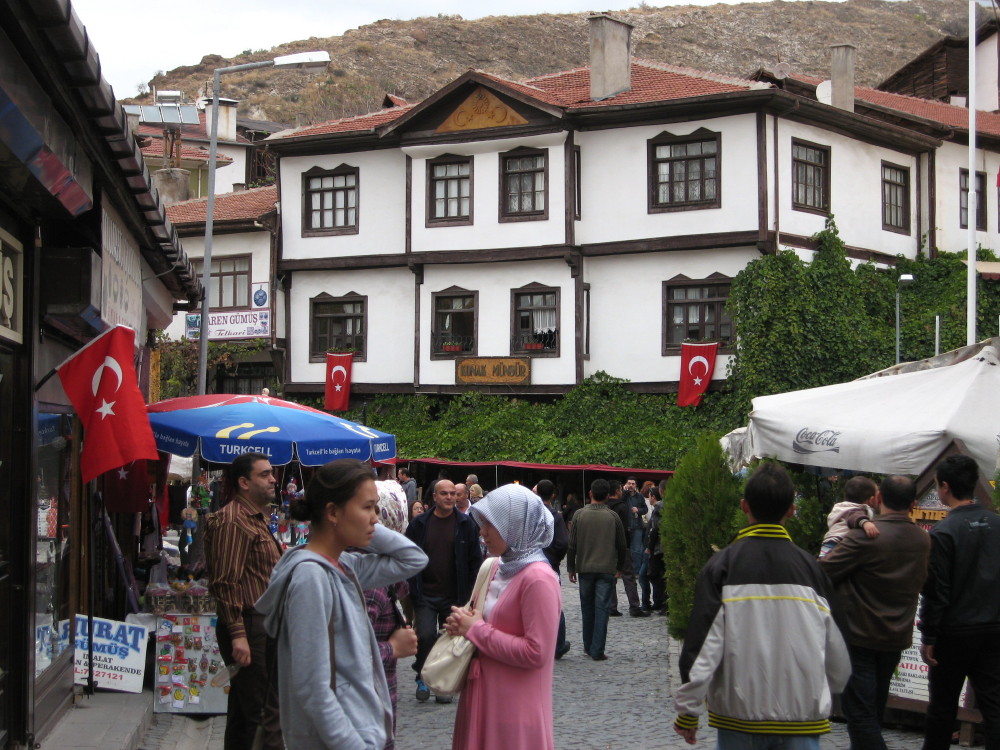 A side street.
At the end of the day we headed back to Ankara.
On the way we stopped at one of the many vegetable stands.
One more photo of the landscape, no longer looking like the Alps.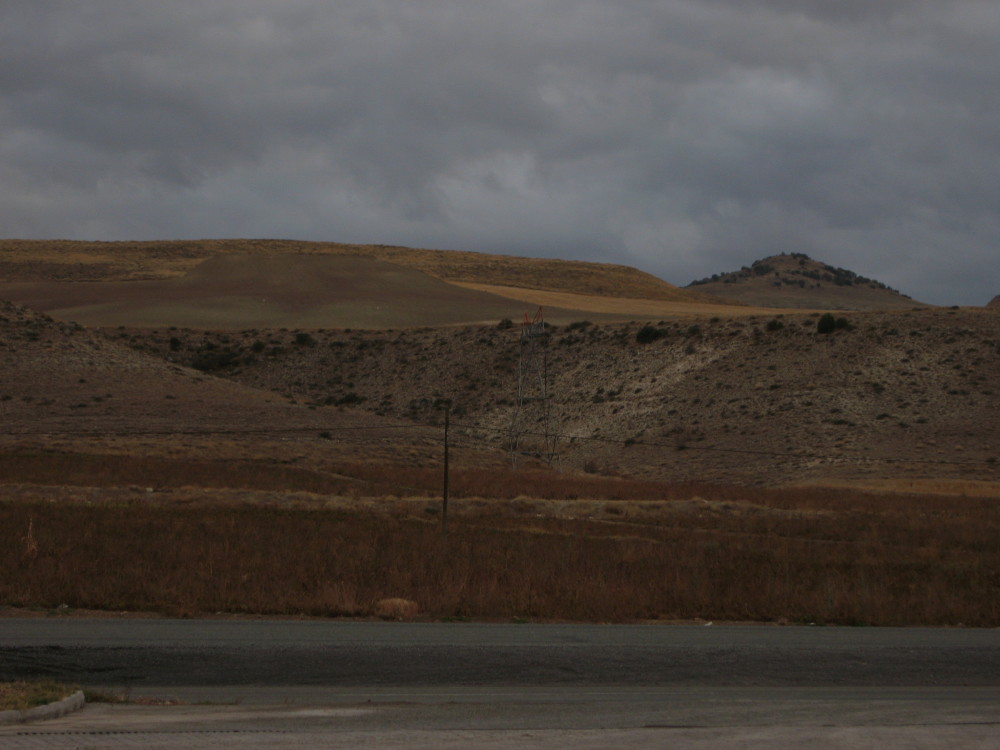 Jump to photos of Ankara
go to Ceci's home page.