Guernsey -- Island of Flowers and Coastline
June 15-17, 2012
The two things that struck me on my first day in Guernsey were the profusion of flowers and the spectacular coastline. So here are some pictures of both.
I don't know what these flowers are, but they were the first ones I got photos of on the island. This is in the garden of a hotel and restaurant on Jerbourg Point near the southern tip of the island.
Here is a close-up of the flower stalk.
These blue flower stalks were huge as you can see here with Jim coming down the steps into this garden.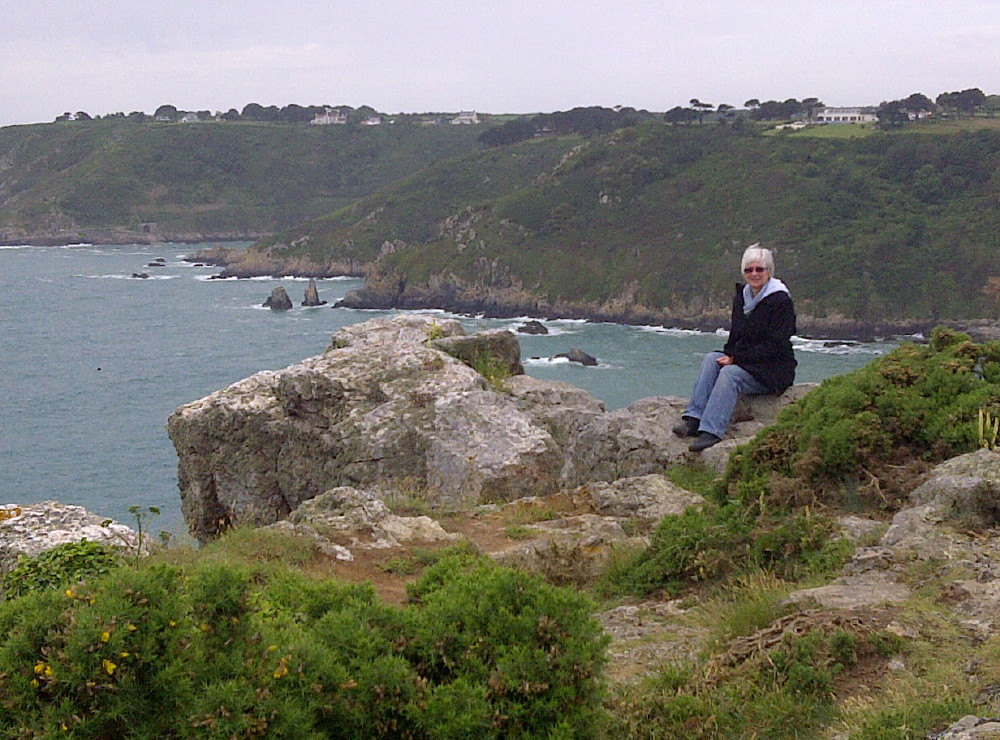 Another spot along the coast where we stopped and walked.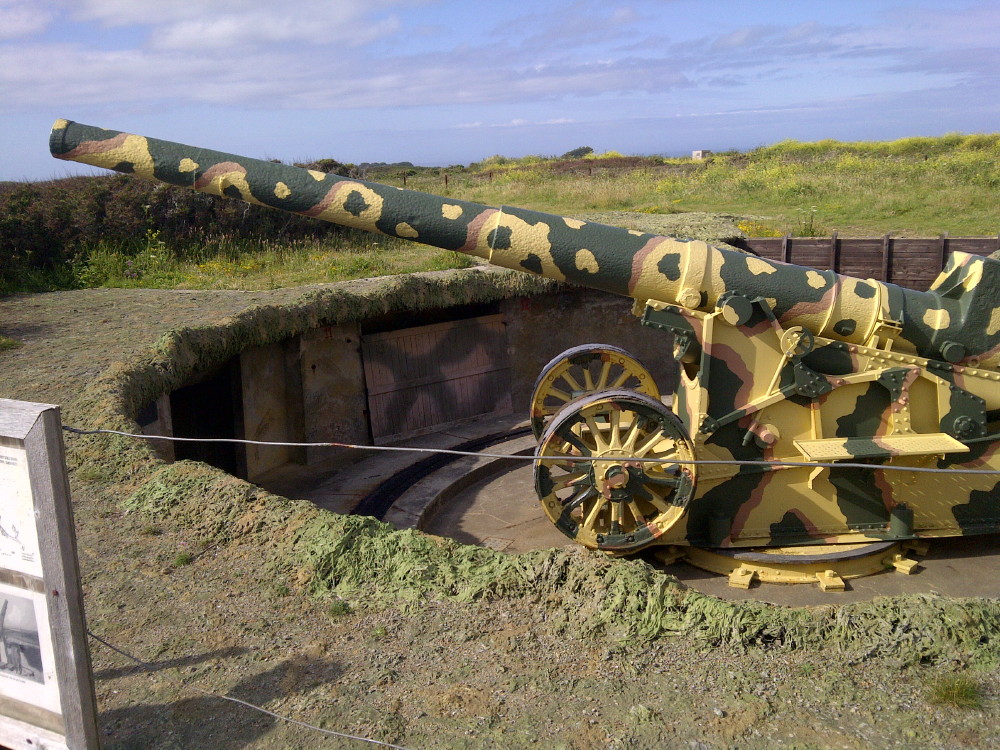 Guernsey was occupied for 5 years by the Germans during the Second World War from June 1940 until it was liberated on May 9, 1945, a day after the rest of Normandy and almost a year after the D-Day invasion. This is a replica of one of the guns the Germans installed here. After liberation the Islanders removed and destroyed the original guns. These have been placed here by historians.
This is one of the German bunkers. You accessed it through the underground tunnel, whose entrance you see in the foreground. This reminded me of similar German bunkers I'd seen in 2007 in Norway. Hitler considered that he had occupied a part of England, when he moved his troops in here. They tried to turn the Isle of Guernsey into a Fortress.
Another shot of the rocky coast.
Pink flowers growing wild.
This is actually taken from Victor Hugo's garden in St. Peter Port. More about his house on this page.
On our last evening we walked around the small streets of St. Martin, near our hotel. It was getting dark, but the flowers were still beautiful.
Another road on the same walk. These roads were very narrow and often had walls or hedges or hedgerows on both sides. Driving on them was scary.
A section of the western coast of the island and Vazon Bay.
Victor Hugo House - Folk Museum