Walking in the Norman Countryside -- le Bocage Norman
Here are just a few photos I took on walks outside of the town. This week, I planned to walk every day, but it was so warm that it was better to do it either early in the day or late, thus the low angle of the sun. This was in late September.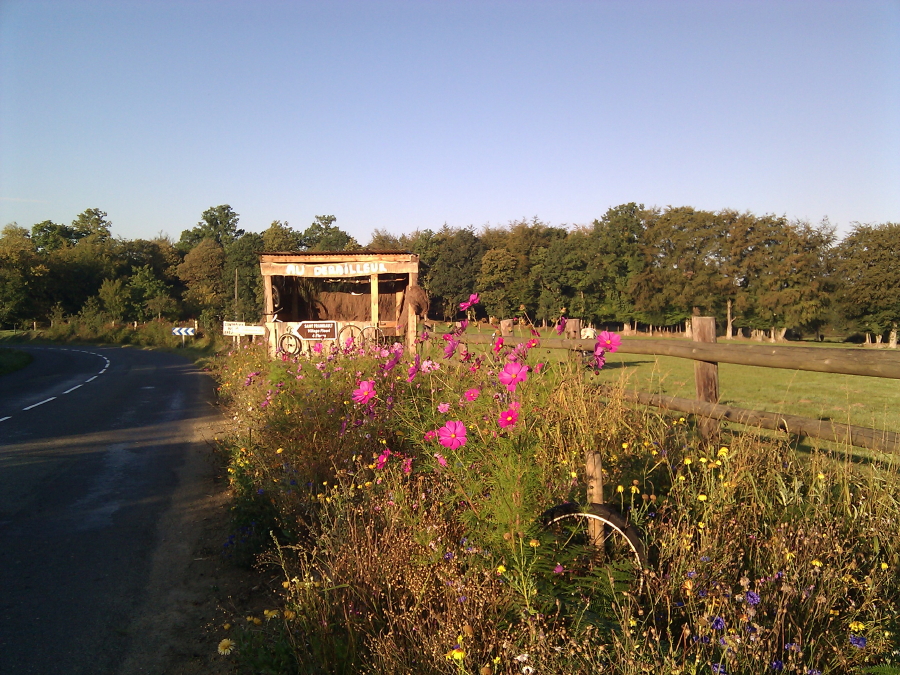 This flower bed was just outside of town. I don't know what the booth was for, but all this is gone now. It's just a fence with a mowed area--nothing more.
I found that when I walked past cows they would often look up and walk towards me. This group came right up to the corner of the field where I was standing.
What are they saying about me?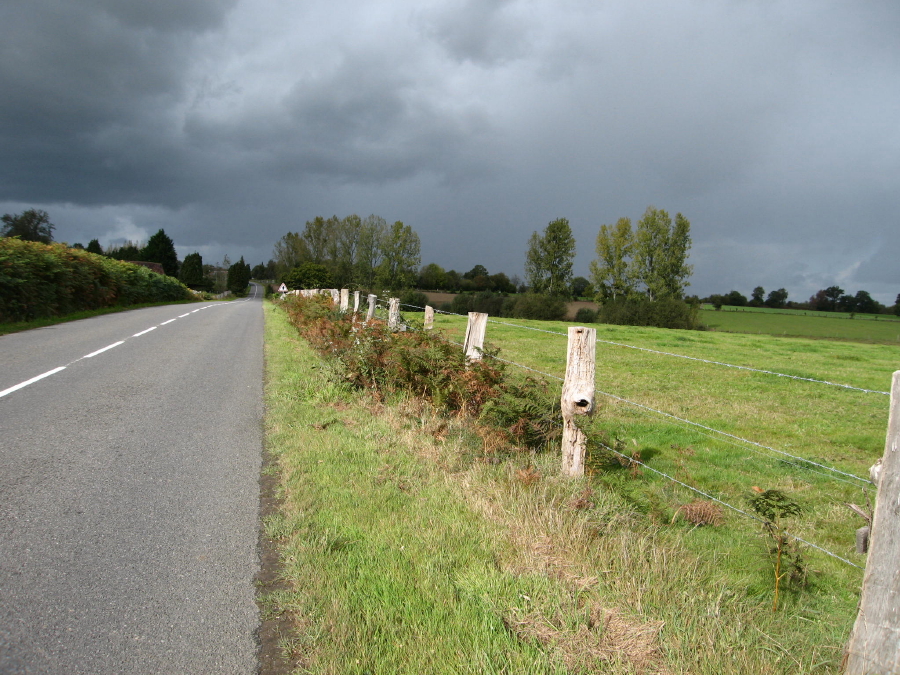 Just a typical road and fence.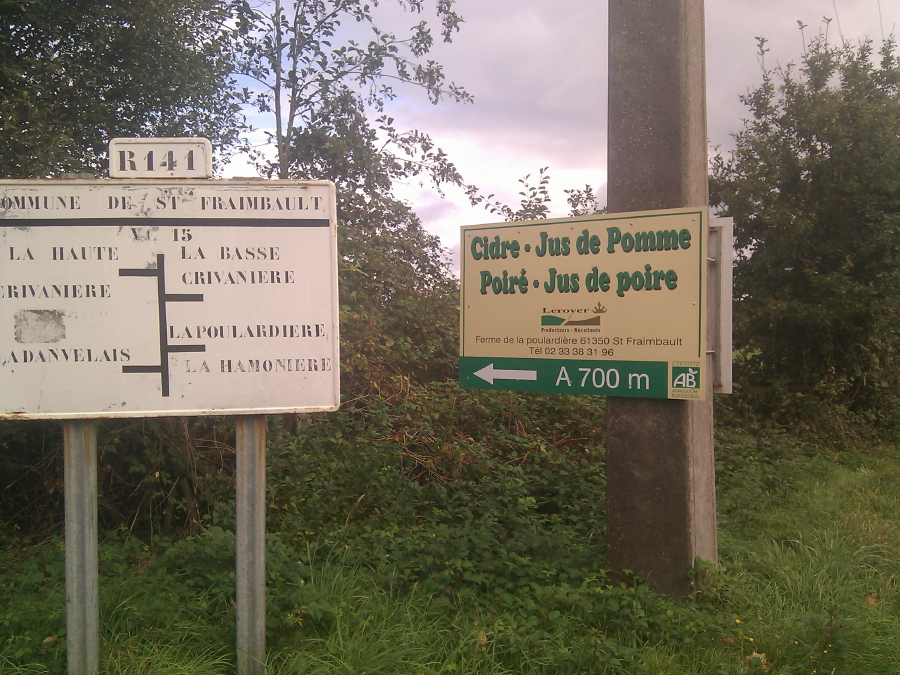 Some signs. The one on the left shows the names of the farms that are found on that road. the other indicates a place producing apple and pear cider and juice.
Another road, fence and field.
Often the fences are raised like this. Every one of these posts had a metal belt around it and 3 holes in it, like the one below.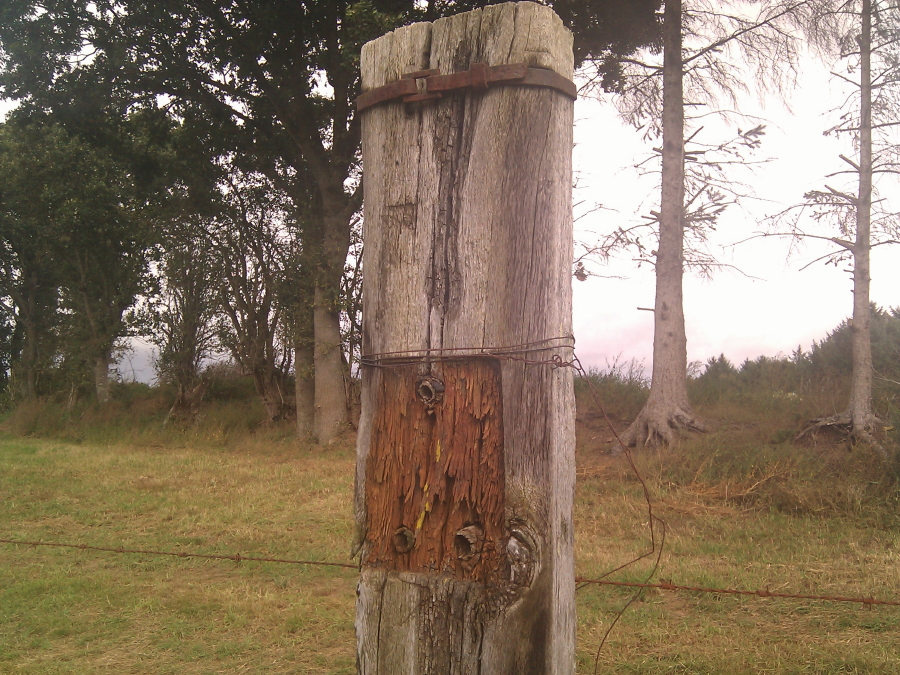 That's a rusted metal belt holding the post together.